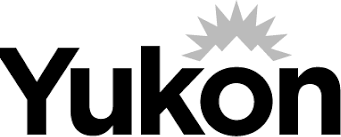 Job title: Budget Officer

Company: Government of Yukon

Expected salary: $72143 – 83532 per year

Location: Whitehorse, YT
Budget Officer Job Details:
This is for a full-time term position to March 31, 2025, working 75 hours bi-weekly.
Committed to Public Service…

The Department of Health and Social Services is committed to a diverse and inclusive public service that reflects the population we serve to best meet the needs of Yukoners and to ensure Yukon remains a healthy place to live and work.
Our need…

We are looking for a Budget Officer to generate a variety of financial reports to assist management in decision-making and assisting in the planning, development and implementation of the department's O & M, Capital and Supplementary budgets.
The successful candidate will also:
Support the creation of Budget Briefing Books
Provide high level financial research and statistical analysis
Prepare quality variance briefing materials
Prepare, review, process and monitor intergovernmental invoices and interdepartmental journal entries for recoveries and charge backs
Review ad-hoc budget and budget transfer requests from program areas by performing in-depth analyses
If you are committed to providing innovative, solution-based service and have finance and budget experience- Health and Social Services would like to hear from you!
Your career…

Bring your experience to us and enjoy flexible work and generous leave options to meet your needs, a comprehensive benefits package and pension plan, and career development opportunities. Yukon Government is listed as on one of Canada's Top 100 Employees for many reasons.
Your Yukon…

Your Yukon experience can be whatever you make it. Discover a wealth of outdoor pursuits, creative and arts communities, living history and a vibrant capital city that has all the amenities of a much larger urban centre. And yes you'll see wildlife, just not in the office. What's your Yukon going to be?
For more information about the position, please contact Valerie MacMillan, A/Senior Manager, Financial Operations, at: .
For more information about this posting, please contact Tiara Teresa, HR Consultant, at: .
Please do not email resumes to the email address above; resumes may only be accepted through E-Recruitment.
For help on how to prepare your resume or apply on this competition, please visit Yukon Government's website here. If you have questions about creating your e-recruitment profile or need support, email or phone 867-667-9453.
Essential Qualifications

Please submit your resume clearly demonstrating how you meet the qualifications listed below – specifically – how your work experiences and related duties align with these essential qualifications. Note that selection for further consideration will be based on the information you provide in your resume, including the use of YG's "month/year – month/year" formatting standard.
Diploma in accounting, financial or business administration;
Experience with financial expenditure/budgetary forecasting and analysis;
Experience in preparing a variety of financial reports within tight timelines;
Experience working with computerized financial management information systems, including Microsoft Excel; and
Experience working within a government financial environment, would be considered an asset.
Candidates who have education, training and/or experience equivalent to the essential qualifications listed above may be equally considered.
Desired Knowledge, Skills and Suitability

Candidates should have and may be assessed on:
Excellent analytical skills
Strong ability to prioritize workload in a constantly changing work environment especially during month-end and year-end
Strong ability to critically assess options and implications and link decisions to strategic goals
Excellent commitment to creating and maintaining a client focused culture
Excellent approach to promoting the application of positive organizational values, ethics and standards of conduct.
Excellent oral and written communication skills
Excellent attention to detail
Ability to work collaboratively within teams and groups to achieve organizational goal
Additional Information
Conditions of Employment: RCMP Security Clearance, WHMIS 2015 (within one month of hire)
Job Requirements: Works in an office setting, exposure to Video Display Terminal (VDT) at least 70% of the time, and requires the occasional period of overtime to meet operational deadlines.
Eligibility List
12 months
Post Date
25 September 2023
Close Date
9 October 2023
Job Description
Apply for the job now!
Also, check out other jobs in Canada
Disclaimer: _ The information contained in this website is for general information purposes only. The website aims to connect job seekers with potential employers and provide relevant job search resources. _ Please note that if you find any job closed, we will update that job as soon as possible. or
Find current job openings Here
. All The Best