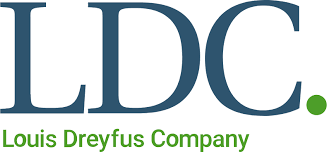 Job title: Commercial Manager, SSEA

Company: Louis Dreyfus Company

Expected salary:

Location: Singapore
Commercial Manager, SSEA Job Details:
Company Description
Louis Dreyfus Company is a leading merchant and processor of agricultural goods. Our activities span the entire value chain from farm to fork, across a broad range of business lines, we leverage our global reach and extensive asset network to serve our customers and consumers around the world. Structured as a matrix organization of six geographical regions and ten platforms, Louis Dreyfus Company is active in over 100 countries and employs approximately 15,000 people globally.
Job Description
Join us on our journey to become a global player in the integrated Ingredients space, forging forward to deliver customer solutions, backed by our world-class commodities businesses. You will have the opportunity to be an integral part of building and molding our Ingredients trajectory. An exciting challenge for those that don't shy away from obstacles nor complexity and find innovative customer-centric solutions to continue to grow and solidify a position at the forefront of the market.
Main Responsibilities
An all-round commercial role where you identify profitable solutions, lead negotiations and set prices, with a current focus on Lecithin and Glycerin. Responsibility covers from identifying and activating new leads/prospects/accounts to execution of sales contracts internally, culminating in the maintenance of long-lasting partnerships
In coordination with the Global Product Managers, develop and implement the commercial strategy to expand demand, improve LDC margin growth and extend strategic partnerships with customers and suppliers in South and Southeast Asia. Build and maintain a customer portfolio with a global reach, from your base in SSEA
Guide strategies to turn existing by-product streams into profitable finished products and optimize the product line portfolio. You will identify and quantify opportunities (business case and technical feasibility in collaboration with the industry team and the Global Product Manager) to make evolutions in the current product portfolio reflecting market and customer trends e.g. NPD, new capacity, M&A, 3rd Party sources, pack formats etc.
Build LDC credibility, as well as mutually beneficial and long-term partnerships with customers and suppliers, translating future customer needs into relevant insights and, in turn, generating value-add LDC solutions. Ensure customers receive high quality service through (amongst others) being a trusted advisor who can recommend the right moment to buy and providing efficient issue resolution
Build support and secure alignment through an internal network of key stakeholders (e.g. upstream material supplier, product line managers, finance and execution teams) to proactively deliver optimal solutions to anticipated challenges, provide reliable demand/production planning, as well as identifying opportunities to improve regional GTM/delivery execution
Work closely with the Global Product Line Managers, communicating relevant market/customer information that could have an influence on the balance sheet, the product portfolio or any relevant changes in the regulations
Provide expert thought leadership in the Global Ingredients team through your familiarity with global trade flows, supply&demand analysis, risks & economics of substitution, go-to-market, pricing, channel strategy, sourcing, food safety regulations and competition
Experience
Degree in Food Science & Technology, Engineering, Life Science, Business Management, Marketing or related fields
5+ years experience in the Ingredients space with an in depth knowledge of food ingredient specialty/food industry/FMCG and the relevant certifications/accreditations. Any previous experience in texturizers and emulsifiers will be preferred, in particular, Lecithin
Some trading (oilseeds) experience and technical understanding of texturizers and emulsifiers applications preferred
Experience of business development in global markets, with a focus on exporting from SSEA, combining strategic thinking with hands-on delivery
Proven record of generating, developing and maintaining strong and sustainable commercial relationships in the Food & Feed Ingredients space, with a customer-centric focus on solutions
Experience in understanding customer context, uncovering customer key performance indicators, articulating customer objectives and adding value to partnerships
Tailored storytelling ability that resonates with and inspires customers, creating excitement around our role in achieving their strategic objectives.
Languages:
Additional Information
Additional Information for the job
What We Offer
We provide a dynamic and stimulating international environment, which will stretch and develop your abilities and channel your skills and expertise with outstanding career development opportunities in one of the largest and most solid private companies in the world.
We offer
Competitive salary and benefits
Hybrid work available (not applicable to all roles)
Pension contributions
Access to Training and Development
Access to Concierge Partnerships
Diversity & Inclusion
LDC is driven by a set of shared values and high ethical standards, with diversity and inclusion being part of our DNA. LDC is an equal opportunity employer committed to providing a working environment that embraces and values diversity, equity and inclusion.
LDC encourages diversity, supports local communities and environmental initiatives. We encourage people of all backgrounds to apply.
Sustainability
Sustainable value is at the heart of our purpose as a company.
We are passionate about creating fair and sustainable value, both for our business and for other value chain stakeholders: our people, our business partners, the communities we touch and the environment around us
Apply for the job now!
Also, check out other jobs in Singapore
Disclaimer: _ The information contained in this website is for general information purposes only. The website aims to connect job seekers with potential employers and provide relevant job search resources. _ Please note that if you find any job closed, we will update that job as soon as possible. or
Find current job openings Here
. All The Best