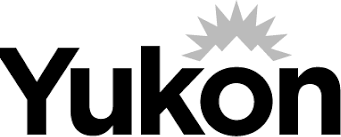 Job title: Executive Assistant

Company: Government of Yukon

Expected salary: $69245 – 80145 per year

Location: Whitehorse, YT
Executive Assistant Job Details:
This posting is for one (1) 8-month term position, working 75 hours bi-weekly; with the possibility of an extension. Temporary assignments will also be considered.
Who we are…
The Executive Council Office is the centre of excellence for the Government of Yukon. We are leaders in the modernization of government standards and processes. We provide central strategic advice to advance government priorities through policy development, communications, intergovernmental relations, Indigenous relations, major project management, youth initiatives, Indigenous and scientific knowledge and by supporting the Water Board and the Commissioner's Office. We also provide direct support to the Premier and Cabinet.
The opportunity…
This position provides executive level support and assistance to the Deputy Minister (DM) in their role as Deputy Minister of Executive Council Office (ECO) and Cabinet Secretary, and to the Assistant Deputy Minister (ADM) in their role as an ECO senior manager in direct support of Cabinet Office and other Yukon government departments. This position has several processes that are unique to this position and requires trust and proficiency from the incumbent. It is responsible for ensuring that commitments are met between the DM, Cabinet Secretary, Cabinet and other departments.
The ideal candidate will have
Please submit your resume clearly demonstrating how you meet the following qualifications. Please note selection for further consideration will be based solely on the information you provide in your resume.
Certificate in Business Administration, Office Administration or other related field
Significant experience providing senior administrative and executive support (i.e. Travel coordination, logistical support, managing schedules, managing casework processes, preparing briefing books, drafting correspondence etc.) preferably in a Government setting
Considerable experience providing secretariat functions to committees (i.e., Coordination, drafting agendas, minute taking etc.)
Demonstrated experience proficiently using Microsoft Office Suite
Experience liaising with various government officials and senior support staff.
Candidates who have training and considerable experience equivalent to the essential qualifications listed above will be equally considered.
The ideal candidate will be assessed on
Excellent written and oral communication skills
Integrity and confidentiality
Promoting values and ethics Aptitude for learning how to use new computer programs and systems.
Ability to build networks of contacts with people in order to achieve work-related goals while promoting common values and ethics.
Thinking strategically with the ability to proactively plan, establish priorities and allocate time.
Modeling interpersonal skills and personal responsibility
Ability to respond and manage potential conflict in a diplomatic manner and maintain strong working relationships.
Demonstrating client focus and engage others in providing outstanding service to clients.
Additional information:
Job Requirements: Occasional travel within territory may be required.
For more information about this position, please contact Christine Cleghorn, Assistant Deputy Minister, Strategic Corporate Services, Executive Council Office at .
For more information about the recruitment process, please contact Lynn Williams, Human Resources at .
Eligibility List
6 months
Post Date
25 September 2023
Close Date
9 October 2023
Job Description
Apply for the job now!
Also, check out other jobs in Canada
Disclaimer: _ The information contained in this website is for general information purposes only. The website aims to connect job seekers with potential employers and provide relevant job search resources. _ Please note that if you find any job closed, we will update that job as soon as possible. or
Find current job openings Here
. All The Best