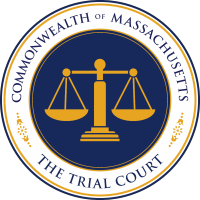 Job title: Facilities Office Manager

Company: Massachusetts Trial Court

Expected salary:

Location: Boston, MA
Facilities Office Manager Job Details:
About Us:
The Executive Office of Energy and Environmental Affairs seeks to protect, preserve, and enhance the Commonwealth's environmental resources while ensuring and promoting a clean energy future for the state's residents. Through the stewardship of open space, protection of environmental resources, and enhancement of clean energy, the Executive Office of Energy and Environmental Affairs works tirelessly to make Massachusetts a wonderful place to live, work, and raise a family.
Who We Serve:
Massachusetts was the first state in the nation to combine energy and environmental agencies under one Cabinet secretary. The Executive Office of Energy and Environmental Affairs (EOEEA) serves Commonwealth residents interested in outdoor recreational activities, clean energy solutions and those who work with animals and livestock. Equally, EOEEA works with energy consumers, power companies, clean energy providers and farmers to delicately balance the interaction with environmental protection laws and regulations while being a cornerstone for our economic prosperity.
Secretariat Overview:
The Executive Office of Energy and Environmental Affairs Secretariat (EOEEA) provides oversight of the Commonwealth's energy and environmental agencies, namely, the Division of Energy Resources (DOER), Department of Public Utilities (DPU), Department of Environmental Protection (DEP), Department of Conservation and Recreation (DCR), Department of Fish and Game (DFG), and Department of Agricultural Resources (DAR). EOEEA also has divisions within the Secretariat, including the Office of Law Enforcement (OLE or Massachusetts Environmental Police), Massachusetts Environmental Policy Act (MEPA) office, Coastal Zone Management (CZM) office, and Division of Conservation Services (DCS). All agencies and divisions promote the environmental or energy related goals and initiatives of the Administration and the Secretary of EOEEA.
The Executive Office of Energy and Environmental Affairs, Operations – Facilities Management Office is accepting resumes and applications to fill the role of an Office Manager.
Job Summary
The Office Manager assists the Director and Deputy Director of Facility Management of the Executive Office of Energy and Environmental Affairs. This position is assigned to 100 Cambridge Street in Boston, where EOEEA and several of its Agencies occupy four floors.
Purpose: To support the Hybrid operational model with best practices and the effective use of the office space and its new standards. The Office Manager is responsible for overseeing the day-to-day office operational activities of the EOEEA and its agencies at the 100 Cambridge Street location. Duties include communicating with department heads, relaying important information or policy changes from upper management, and implementing SOPs to enhance employee productivity and maintain the highest levels of conducive and sustainable working environments and supporting practices.
Responsibilities:
· The Office Manager will be the main liaison with the 100 Cambridge Street Building Management and Building Security. The Office Manager will foment and maintain an open line of communication with the executive team and the agencies. Candidate should be a highly effective communicator both written and orally.
o Supervise physical conditions of areas and work closely with building management and building security to find prompt solutions.
o Working knowledge of Building Engines or the willingness to learn the online platform to address work orders.
o Use best business practice with loading dock requests. Coordinate with third party vendors and building management processes.
o Oversee the Community Rooms (Kitchenettes or break rooms) supplies. Responsible for items and supplies to be in stock and available. Supervise that adequate housekeeping is maintained by placing work orders and/or communicating and guiding employees with best practices.
· Supervise and oversee front desk staff operations. EEA Front Desk operations is a novel and collaborative approach where various agencies have assigned personnel on specific dates to the Front Desk operations. Everyday coverage of front desk is a must.
· Supervise and integrate efforts between agencies, front desk, and mail room to ensure packages and mail are accounted for and received, while maintaining public areas safe, decluttered and in mint conditions.
· The Office Manager will participate in Facilities brainstorming session and will assist in the creation and implementation of Standard Operational Procedures or SOP's.
· Generate informational building communications and share guidance to employees as necessary.
· Responsible for the Facilities onboarding/offboarding process of employees consisting mostly of but not limited to:
o Provision of access cards/badges (requires liaison with Building management and working with Smartsheet)
o Workplace Reservation System: The State of Massachusetts has adopted a Hybrid Operational Model and therefore employees are no longer assigned a workspace. Instead, employees utilize an online platform to reserve a work point. The Office Manager will be assigned as the administrator of the online platform for the Executive Team. As such the Office Manager will be responsible for:
§ Set up accounts for new employees,
§ Deactivate accounts of employees,
§ Delegate to the appropriate EEA Agencies for processing,
§ Generate reports as required.
· The Office Manager will oversee and maintain adequate amounts of inventories and all areas are properly stocked. (Community Room, workspaces, and Copy/Print rooms). Inventories data base shall be meticulous maintained and up to date. The manager will be responsible of the following inventories but not limited to:
o office supplies, kitchenette supplies, cleaning & disinfecting supplies, miscellaneous items such as card holders, lanyards, key holders, etc.
o FF&E: furniture, fixtures, and equipment.
· Maintain records of file cabinets usage by agencies and programs and assist in the continuity of paper record downsizing as required.
· EEA and its agencies have completed a paper file downsizing process; The Office Manager will be responsible to help implement continuity programs to reduce or eliminate in office record storage through appropriate destruction, offsite storage, or digitization of records, as defined in 950 C.M.R. 32.02, in compliance with applicable federal and state laws, regulations, and policies governing public record, record retention schedules, IT security, and personal Identifiable Information (PII).
· Guide and support agencies with the reservation of conference rooms.
· The Office Manager will be a key team player within the Facilities Team. The candidate should have a good sense of customer service, know when to escalate any topics, be able to work independently and collaboratively with a highly motivated team.
· Attendance to specific project meetings as required. Take notes and report back to the Director / Deputy Director. From time to time, may host meetings pertaining specific tasks or projects.
· Have working knowledge of quality control measures or be coachable to receive mentorship hence ensuring process are subject to QA/QC and implement improvements through the development of clear objectives and standards.
· The Office Manager will submit daily and/or weekly reports to the Director and Deputy Director as required.
Office Location: 100 Cambridge Street Boston MA.
Required hours this position is a full-time position. Regular hours: Monday through Friday 9:00A.M.-5:00P.M. This is a hybrid position.
Preferred Entrance Requirement:
Bachelor of Science in Business Management, Facilities Management, or related field and/or eight to ten years of relevant experience
Microsoft Office 365 a must.
Working knowledge of facility management, building systems and construction documentation or previous experience as an office manager preferred.
Smartsheet, SharePoint, Building Engines software knowledge preferred or willingness to learn.
Qualifications
MINIMUM ENTRANCE REQUIREMENTS:
Applicants must have at least (A) four (4) years of full-time or, equivalent part-time, professional, professional internship, administrative, supervisory, or managerial experience in: business administration, business management, public administration, public management, clinical administration or clinical management or (B) any equivalent combination of the required experience and substitutions below.
Substitutions:
I. A certificate in a relevant or related field may be substituted for one (1) year of the required experience.
II. An Associate's degree in a related field may be substituted for one (1) year of the required experience.
III. A Bachelor's degree in a related field may be substituted for two (2) years of the required experience.
IV. A Graduate degree in a related field may be substituted for three (3) years of the required experience.
V. A Doctorate degree in a related field may be substituted for the required experience.
Comprehensive Benefits
When you embark on a career with the Commonwealth, you are offered an outstanding suite of employee benefits that add to the overall value of your compensation package. We take pride in providing a work experience that supports you, your loved ones, and your future.
Want the specifics?
An Equal Opportunity / Affirmative Action Employer. Females, minorities, veterans, and persons with disabilities are strongly encouraged to apply.
The Commonwealth is an Equal Opportunity Employer and does not discriminate on the basis of race, religion, color, sex, gender identity or expression, sexual orientation, age, disability, national origin, veteran status, or any other basis covered by appropriate law. Research suggests that qualified women, Black, Indigenous, and Persons of Color (BIPOC) may self-select out of opportunities if they don't meet 100% of the job requirements. We encourage individuals who believe they have the skills necessary to thrive to apply for this role.
Apply for the job now!
Also, check out other jobs in United States
Disclaimer: _ The information contained in this website is for general information purposes only. The website aims to connect job seekers with potential employers and provide relevant job search resources. _ Please note that if you find any job closed, we will update that job as soon as possible. or
Find current job openings Here
. All The Best