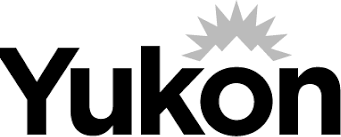 Job title: Heavy Equipment Mechanic

Company: Government of Yukon

Expected salary:

Location: Whitehorse, YT
Heavy Equipment Mechanic Job Details:
This is an until -filled competition. Candidates are encouraged not to delay submitting their application as this posting can close at any time with 24-hours posted notice. Resumes will be screened at regular intervals until the position is filled or the competition closes, whichever is earliest.
Heavy Equipment Mechanic – Whitehorse
This is to fill a permanent full-time position. Relocation may be offered.
Highways and Public Works – who we are
Employees at Highways and Public Works are responsible for ensuring safe and efficient public highways, airstrips, buildings, and information systems. Our collective vision is to make a difference in the lives of Yukoners. At all levels of our organization, we value leadership, innovation, teamwork, and keeping our people safe. Our priorities are to be client focused, to support our people, to build sustainably, and to advance reconciliation throughout Yukon.
Our opportunity…
The Transportation Division of Highways and Public Works builds and maintains the infrastructure, systems and programs that are critical to a healthy and vibrant Yukon. We employ operators, engineers, analysts, administrators, mechanics, and safety specialists to name a few and we offer many rewarding career opportunities. Our aviation, engineering, maintenance and transport services branches ensure a safe and effective transportation network that connects Yukon to the world and supports economic growth and a healthy society within the territory. We take this responsibility very seriously and we thrive in a challenging environment keeping the Yukon on the move 24/7.
At Transportation Maintenance Branch, we are committed to maintaining all highway, recreational roads, airstrips and other facilities for the traveling public. We deliver services in a professional and efficient manner with safety as our number one priority.
In the Mechanical Operations unit, we are committed to providing a cost effective service for our fleet of highway maintenance equipment. We are currently looking for an enthusiastic, self-motivated individual that has the ability to work independently as well as in a team environment.
Reporting to the Heavy Equipment Mechanical Foreperson, the ideal candidate will have strong knowledge of preventative maintenance, have skills in repairing, maintaining and overhauling a large variety of heavy equipment and experience diagnosing and troubleshooting electrically controlled diesel engines.
Along with a salary of $45.92 per hour, working for Yukon government includes a pension plan, extended health benefits and paid leave. You may also be entitled to taxable benefits for living in the North. For more information on the perks of being a Yukon government employee please link :
In addition to personal and professional career development coursework, Transportation Maintenance Branch also offers excellent training opportunities to further your mechanical knowledge/skills by offering OEM training from top engine, truck, and equipment manufacturers.
If you are interested in this opportunity, please review this information:
Essential Qualifications (what we're looking for in your resume):

Please submit your resume clearly demonstrating how you meet each of the following qualifications. Please note, selection for further consideration will be based solely on the information you provide in your resume.
Red Seal Journeyman Heavy Equipment Mechanic
Red Seal Journeyman Truck and Coach Mechanic
Experience diagnosing, servicing, troubleshooting and repairing mobile and stationary equipment
Experience performing preventative maintenance inspections and repairs
Recent experience diagnosing and troubleshooting electrically controlled diesel engines, transmissions and other such components (i.e. Cummins, CAT and Volvo)
If your resume shows education, training, and/or experience equivalent to the essential qualifications listed above, your application may be equally considered.
Desired Knowledge, Skills and Suitability (what candidates will be assessed on):
Safety and service orientation
Strong knowledge of preventative maintenance
Knowledge of regeneration systems
Knowledge of electronic controls for hydraulic systems
Adaptable to changing priorities
Promotes respect, dependability and reliability
Willing to work in a team environment
Conditions of Employment
Valid Class 5 Yukon Driver's Licence
Completion of Transportation Dangerous Goods Certificate (must be obtained within 6 months of hire)
Commercial Vehicle Inspection Program (CVIP) certification (must be obtained within 6 months of hire)
Valid Class 3 Yukon Driver's Licence with Air Brake Endorsement (must be obtained within 6 months of hire)
Job Requirements
Lift heavy objects, work in adverse weather conditions, work at heights of 6-10 feet, to guide and work with apprentice mechanics, work outside of headquarters area for extended periods of time and accept standby shift responsibilities.
Additional Information
Questions?
If you have questions about this position, please contact Jason Sparrow, A/Heavy Equipment Mechanic Foreperson at / 867-667-3678 or Chris Dunbar, Heavy Equipment Mechanical Foreperson at / 867-667-3678
If you have questions about applying on a job with Yukon government or if you need an accommodation for this staffing process, please contact Jennifer Lyon, HR Consultant at
Eligibility List
12 months
Post Date
17 August 2023
Close Date
16 November 2023
Job Description
Apply for the job now!
Also, check out other jobs in Canada
Disclaimer: _ The information contained in this website is for general information purposes only. The website aims to connect job seekers with potential employers and provide relevant job search resources. _ Please note that if you find any job closed, we will update that job as soon as possible. or
Find current job openings Here
. All The Best