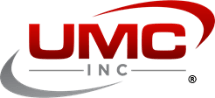 Job title: Journeyman HVAC/R Service Technician

Company: University Mechanical Contractors

Expected salary:

Location: Mukilteo, WA
Journeyman HVAC/R Service Technician Job Details:
UMC
Mukilteo, WA
Location: Mukilteo, WA
Classification: Union Position
US Applicants Only
UMC's Mechanical Service Group is currently growing our group of highly skilled Technicians to work on all types of commercial & industrial HVAC/R & plumbing systems. Our approach to preventative maintenance, service, repairs, and projects is one of prediction and prevention. Our intent is to protect the continuous operation of all facilities we service and to ensure the safety and comfort of its occupants. To achieve this, UMC draws from our extensive knowledge of working in most market segments, its pool of highly qualified staff, its history of successfully providing a large variety of our services, as well as its advanced technological capabilities.
We provide an excellent work environment, have the best employees and work with some of the finest customers. We would like to offer you an opportunity to become a UMC HVAC/R or Plumbing Service Technician!
POSITION SUMMARY
The HVAC Technician is responsible for performing installs, repairs, and maintenance to a variety of equipment including refrigeration, air conditioning, electric motors, heating units, heat pumps, hermetic compressors, commercial furnaces, boilers, burners, intake and exhaust fans, economizers, humidifiers, capacity controls, semi-hermetic compressors, split systems, flame safeguard controls, air compressors, and air driers.
COMPENSATION RANGE
Compensation is paid in accordance with the union pay scale.
If you are interested in this position, please contact our Facility Services Group Director – Clarence Clipper(cclipper@umci.com). We are excited to hear from you!
SPECIAL KNOWLEDGE, SKILLS, ABILITIES

Able to read electrical schematics and mechanical blueprints.
Ability to read and interpret documents such as safety rules, operating and maintenance.
instructions, and procedure manuals.
Ability to run copper piping and PVC.
Ability to organize work and meet deadlines.
Strong verbal and written communication skills.
Ability to wire routine reports and correspondence.
Ability to add, subtract, multiply, and divide in all unit of measure, using whole numbers,
Understands and has mastered the refrigeration cycles to include: identifying components in advanced refrigeration circuits, understanding how each component works, diagnosing and correcting problems in the refrigeration circuit, using manifold gauge set, pressure/temperature chart and temperature measuring devices for routine maintenance and troubleshooting.
Understands refrigeration recovery, evacuation, and charging, understands the installation and sizing of refrigerant piping.
Understands and has mastered the heating cycle to include: identifying components in heating system, understanding how each component works, diagnosing problems in the heating system, using a gas pressure test and other devices for routine maintenance and to troubleshoot and repair.
Understands and has mastered electron theory, how electricity travels, AC and DC currents, single phase and three phase circuits, and series and parallel circuits.
Ability to read wiring advanced wiring diagrams.
Knowledge of Ohms Law.
Ability to use multi-meters to read voltage, current and resistance values.
Must be able to troubleshoot advanced electrical circuits.
Understands and has mastered the fundamentals of temperature and humidity measurement and control in air conditioning units.
Understands the process of treating air to simultaneously control its temperature, humidity, cleanliness, and distribution.
Ability to use psychometric charts to determine the results of mixing air having various properties.
Understands and has mastered all types of HVAC systems and how each component within the system operates in conjunction with the other components and how that impacts the overall operations of the system. These systems include but are not limited to air cooled, water cooled, hot water systems, chilled water systems, VAV systems, steam heating systems and building automation control systems.
Knowledge of Windows operating systems
Knowledge of Advanced heat load/loss calculations
Knowledge of Advanced cooling load calculations
CFESA certification and related Training
At least two years of experience repairing gas, electrical, steam and/or refrigeration equipment.
EPA Universal Certification
If you are interested in this position, please contact our Facility Services Group Director – Clarence Clipper(cclipper@umci.com). We are excited to hear from you!

UMC's policy on equal employment opportunity prohibits discrimination based on race, color, sex, national origin, citizenship or immigration status, religion, presence of physical, sensory or mental disability, genetic information, age, sexual orientation, gender identity, marital status, honorably discharged veteran or military status, status as a victim of domestic violence, sexual assault or stalking, or any other status or characteristic protected by federal, state, or local law. This policy applies to recruiting, hiring, transfers, promotions, terminations, compensation, benefits, and all other terms and conditions of employment. Retaliation against any employee who files a complaint regarding possible violations of this policy is not tolerated. UMC is also committed to taking affirmative steps to promote the employment of minorities, women, persons with disabilities, and covered veterans. Affirmative action plans are developed annually to support its commitment to equal employment opportunity, consistent with company policy and the company's obligations as a contractor to the United States government.
UMC is committed to a culture of inclusion and connectedness. The collective sum of the individual differences, life experiences, knowledge, innovation, self-expression, and talent that our employees invest in their work represents who we are as a company and what we believe in. In recruiting for our team, we welcome the unique contributions that you can bring in terms of their education, opinions, culture, ethnicity, race, sex, gender identity and expression, nation of origin, age, languages spoken, veteran's status, color, religion, disability, sexual orientation and beliefs.
PM21
PI32296690-8722-b22bb312c251
Apply for the job now!
Also, check out other jobs in United States
Disclaimer: _ The information contained in this website is for general information purposes only. The website aims to connect job seekers with potential employers and provide relevant job search resources. _ Please note that if you find any job closed, we will update that job as soon as possible. or
Find current job openings Here
. All The Best