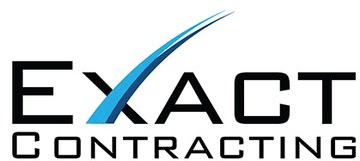 Job title: Local Delivery Driver / Yard Hand

Company: Exact Contracting

Expected salary:

Location: Darwin, NT
Local Delivery Driver / Yard Hand Job Details:
Exact Contracting Services has an exciting employment opportunity for a Local Delivery Driver located at our distribution facility based in Darwin, NT
Long-term Opportunity
Retention Bonus Awarded Annually – up to $3000
Australian family-owned business, be more than a number
Exact Contracting Services currently has an exciting employment opportunity for a Local Delivery Driver / Yard Hand located at our Darwin distribution facility.
Local Drivers are responsible for the safe and efficient delivery and pick up of goods whilst maintaining a high level of customer / client interaction.
Successful Local Delivery Driver candidates will possess the following:

Current Australian HC or MC Driver's Licence (essential);
Current forklift licence;
Proven safe driving record;
Ability to safely load and unload deliveries;
Are well presented and focused on providing a high level of customer / client interaction;
Ability to work unattended and manage own time with high attention to detail;
Experience with manual intensive work;
Proven commitment to workplace health and safety;
Demonstrated ability to work effectively in a team;
Effective problem solving ability.
Exact Contracting will provide:

A local Darwin based role – be home every night;
Monday to Friday, with occasional weekend work;
Day shift – 10 hour shifts;
Competitive rates;
Annual retention bonus (up to $3000);
A great team and culture.
Pre-Employment:
All candidates will be required to pass a National Police Clearance, pre-employment medical and a drug and alcohol screen. Updated Police Check (within 3 Months) highly preferred.
Our Company:
Exact Contracting Services is a nation-wide leader in the Civil and Mining Industry offering innovative and cost-effective solutions to its clients.
With a team of talented people, Exact Contracting Services is well regarded in both the mining and civil industries for delivering high quality and superior results across mining services and civil construction projects throughout Australia.
Exact Contracting is an Equal Opportunity Employer and welcomes applicants from diverse backgrounds and is committed to creating an inclusive environment for all employees.
Apply:
We will be shortlisting for this position immediately, so you can apply for this great opportunity by simply clicking on the 'apply' button and forwarding your resume and qualifications.
Due to the volume of applications received for the advertised positions, we are therefore unable to contact each applicant individually to provide an update on the application progress. Only Shortlisted candidates for the advertised role will be contacted, however we do appreciate the time and effort provided in all applications received.
Apply for the job now!
Also, check out other jobs in Northern Territory
Disclaimer: _ The information contained in this website is for general information purposes only. The website aims to connect job seekers with potential employers and provide relevant job search resources. _ Please note that if you find any job closed, we will update that job as soon as possible. or
Find current job openings Here
. All The Best