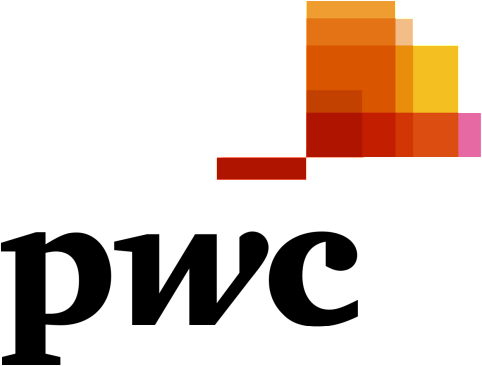 Job title: May 2024 – Assurance CPA – Summer Intern – 4 months – Winnipeg

Company: PwC

Expected salary:

Location: Winnipeg, MB
May 2024 – Assurance CPA – Summer Intern – 4 months – Winnipeg Job Details:
Line of Service Assurance
Industry/Sector Not Applicable
Specialism Assurance
Management Level Intern/Trainee
Job Description & Summary
Join our community of solvers in cultivating a collaborative workplace driven by unique perspectives. We're proud PwC Canada advances a culture that helps everyone thrive. It's one of the reasons we're recognized as a top employer in Canada. As you build a career with purpose and build meaningful connections that'll last a lifetime, you'll work with people from diverse backgrounds and industries to help solve important problems, powered by the latest technology, to turn today's ideas into tomorrow's solutions.
PwC Canada is committed to cultivating an inclusive, hybrid work environment – one that is collaborative, supportive and productive. We work in-person and virtually, as is best suited for our clients, teams and people. We want you to be intentional with your work, how you do it and where it's done. PwC offices are hubs of connectivity and learning. We strongly encourage our people to prioritize in-person work, whether it's in the office or at a client site. This means we expect you to be in-person (either with clients or in the office) at least half of your time.
We know that hybrid work is all about balance, and capturing the benefits of in-person work is essential to your growth at the firm. Exact expectations for your team can be discussed with your interviewer.
What you'll create and do
PwC's Assurance professionals understand how businesses work from the inside. With more than 2,500 Assurance professionals in 24 cities across Canada, working closely with public and private companies, we help solve complex business issues faced by management and boards, and serve the public interest by supporting the capital markets system through reliable financial reporting.
Our teams ask questions, test assumptions and evaluate whether companies are reporting information upon which investors and others can rely on. We combine deep technical skills and sector experience to help our clients address the challenges of a rapidly changing environment and strengthen their businesses.
As an Associate in our Advance summer internship program, you'll be put at the heart of understanding how businesses operate. You'll add credibility to the assertions of management about the financial condition and performance of a company, while using leading-edge technology (such as Aura, Halo and Connect). This ensures you're at the forefront of understanding how audits are delivered to clients.
With connectivity being a key enabler of our strategy, our objective is to become the most connected firm – connected to our clients, our communities and to each other. PwC follows an Activity Based Work model, where our PwC professionals engage in a diverse range of activities from our offices, from client sites, or our home.
What you'll bring to this role:
Enrolled in post-secondary education and pursuing the Canadian CPA designation
An interest in upskilling for a digital world and technology trends, an openness to learning new tools and adapting how you work
A demonstrated commitment to valuing differences and working alongside diverse people and perspectives
Strong written and verbal communication skills to articulate new ideas
Highly detail oriented with excellent organisational and analytical skills; an ability to think broadly and to ask questions about data, facts and other information to deliver quality to our clients
Share and collaborate effectively with others, building relationships which are genuine and rooted in trust
Ability to easily adapt and prioritise, demonstrating project management skills to handle changing priorities
Examples of alignment with PwC Values: Acting with Integrity, Working Together, Care, Reimagine the Possible and Make a Difference
You'll be comfortable travelling to cities across Canada (when deemed safe to do so by applicable public health or regulatory authorities and PwC)
This role requires that you are legally entitled to work for PwC in Canada for the intended duration of the offer/contract.
We'd love it even more if you're bilingual in English and French, however this isn't a requirement.
Note: We only allow you to submit one application; however you are able to select a second and third office preference.
Why you'll love working with us
At PwC Canada, our solvers are supported through meaningful rewards, meaningful connections, meaningful work, and meaningful growth. Thrive in work and life through our diverse, inclusive and flexible culture, powered by the latest tech. Learn what it means to be a part of .
Please note: eligibility for some of these benefits is dependent on the role
Find out to be a part of The New Equation.
Applying at PwC
At PwC, we embrace new technology where you will learn to innovate and deliver differently. To learn about our application process visit our page on our campus recruitment website.
To apply, visit our campus recruitment website at and submit your resume and transcripts (unofficial version is accepted) by October 3rd, 11:59 PM CST.
Please make sure to check your spam folder for any email communications from us throughout the application process!
Education (if blank, degree and/or field of study not specified) Degrees/Field of Study required:
Degrees/Field of Study preferred:
Certifications (if blank, certifications not specified)
Required Skills
Optional Skills
Desired Languages (If blank, desired languages not specified)
Travel Requirements Not Specified
Available for Work Visa Sponsorship? No
Government Clearance Required? No
Job Posting End Date October 4, 2023
At PwC Canada, our most valuable asset is our people and we grow stronger as we learn from one another. We're committed to creating an equitable and inclusive community of solvers where everyone feels that they truly belong. We understand that experience comes in many forms and building trust in society and solving important problems is only possible if we reflect the mosaic of the society we live in.
We're committed to providing accommodations throughout the application, interview, and employment process. If you require an accommodation to be at your best, please let us know during the application process.
To learn more about inclusion and diversity at PwC Canada: https://www.pwc.com/ca/en/about-us/diversity-inclusion.html. Be a part of The New Equation.
Chez PwC Canada, notre atout le plus précieux, c'est notre personnel. Et c'est en apprenant les uns des autres que nous devenons plus forts. Nous avons à cœur de créer une communauté équitable et inclusive de professionnels de la résolution de problèmes, dans laquelle chacun se sent vraiment à sa place. Nous savons que l'expérience peut prendre diverses formes et, pour nous, donner confiance au public et résoudre des problèmes importants n'est possible que si notre milieu de travail reflète la diversité de la société dans laquelle nous vivons.
Nous tenons à répondre à vos besoins tout au long du processus de demande d'emploi, d'entrevue et d'embauche. Si vous avez besoin de mesures d'adaptation pour être parfaitement à l'aise, faites-le-nous savoir à l'étape de la demande d'emploi.
Pour en savoir plus sur l'inclusion et la diversité chez PwC Canada: https://www.pwc.com/ca/fr/about-us/diversity-inclusion.html. Faites partie de La Nouvelle équation.
Apply for the job now!
Also, check out other jobs in Canada
Disclaimer: _ The information contained in this website is for general information purposes only. The website aims to connect job seekers with potential employers and provide relevant job search resources. _ Please note that if you find any job closed, we will update that job as soon as possible. or
Find current job openings Here
. All The Best