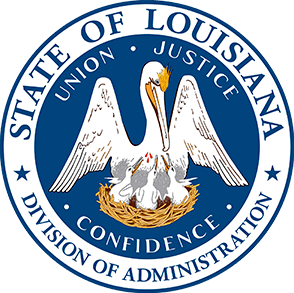 Job title: Operating Engineer Foreman

Company: State of Louisiana

Expected salary: $4177 – 7518 per month

Location: Baton Rouge, LA
Operating Engineer Foreman Job Details:
Supplemental Information
The Division of Administration/Office of State Buildings has a vacancy. This job title has an assigned pay grade of WS-215.
This vacancy will be filled by new hire or by promotion of a current permanent status classified employee.
Louisiana is a State as a Model Employer for People with Disabilities.
A criminal history check may be conducted on all new hires as well as employees changing positions including promotions, demotions, details, reassignments and transfers. Also, prospective employees may be subject to pre-employment drug testing. New hires will be subject to employment eligibility verification via the federal government's E-verify system.
No Civil Service test score is required in order to be considered for this vacancy.
To apply for this vacancy, click on the "Apply" link above and complete an electronic application which can be used for this vacancy as well as future job opportunities. Applicants are responsible for checking the status of their application to determine where they are in the recruitment process. Further status message information is located under the information section of the Current Job Opportunities page.
Resumes WILL NOT be accepted in lieu of completed education and experience sections on your application. Applications may be rejected if incomplete.
Applicants qualifying based on college training or receipt of a baccalaureate degree will be required to submit an official college transcript to verify credentials claimed prior to appointment. Please make every effort to attach a copy of your transcript to your application. The transcripts can be added as an attachment to your online application or faxed to (225) 219-1041. The selected candidate will be required to submit original documentation upon hire.
For further information about this posting, please contact:
Erica R. Gay

HR Specialist

Division of Administration/Office of Human Resources

email: Erica.Gay@la.gov
Qualifications
MINIMUM QUALIFICATIONS:
Four years of experience in the operation, repair and/or maintenance of large commercial or industrial type stationary engines or mechanical equipment such as air conditioning, heating, refrigerating, pumping, generating, chillers, or closely related systems.
SUBSTITUTIONS:
Training in commercial air conditioning, refrigeration or diesel mechanics will substitute for a maximum of two years of the required experience on a month for month basis.
NOTE:
Incidental duties in operating or maintaining one's own heating, air conditioning or related equipment will not be considered as qualifying experience.
NECESSARY SPECIAL REQUIREMENT:
For those positions in which incumbents will be working with and handling refrigerants, possession of an appropriate EPA refrigerant recycling and recovery certification for technicians will be required (as required under Section 608 of the Clean Air Act, 1990).
NOTE:
Additional information regarding technician certification requirements and programs may be obtained by calling the Stratospheric Ozone Protection Hotline at (800) 296-1996 (10am-4pm Eastern Time, Monday-Friday except federal holidays) or by visiting the EPA's Stratospheric Ozone Depletion Web Site at .
Job Concepts
Function of Work:

To provide direct-line supervision, guidance, and logistical support to a group of subordinate operating engineers.
Level of Work:

Supervisor.
Supervision Received:

Broad review from a higher-level Operating Engineer or agency official.
Supervision Exercised:

Direct over Operating Engineers.
Location of Work:

May be used by all state agencies.
Job Distinctions:

Differs from Operating Engineer Master and Operating Engineer – Cogeneration by the presence of responsibility for providing direct-line supervision over at least two operating engineer positions.
Differs from Operating Engineer Superintendent and similar jobs by the absence of overall responsibility for a multi-building power plant complex.
Examples of Work
This position will perform work at the South Central Plant, North Central Plant, and Capitol Complex areas on 12-hour rotating shifts and considered "essential personnel" for the Office of State Buildings, and responsible for reporting for duty at all scheduled times, including building/office closures. The position oversees shift operation and after hours emergency repairs. This position must coordinate with Building Managers, Department Heads, and Staff relative to the area of assignment. The Office of State Buildings and Grounds (OSB) is responsible for building maintenance, upkeep, and repair, and grounds maintenance and landscaping of the State-owned buildings. This position must be able to calibrate, program, troubleshoot and repair any equipment in the Central Loop Plant, including but not limited to the following: personal radio, personal pager, OSB truck, personal computer and network printer, energy management computer, microprocessor (one per chiller), electrical switch gears, variable drive units to secondary pumps, air compressors, various other electronic instruments and controls, various pneumatic instruments, and vacuum cleaner.
60% Supervises the performance of general maintenance work and preventative maintenance for the shift. Supervises the operation of six refrigerant 134a twelve hundred ton York centrifugal chillers, monitoring operation, logging, adjusting set points, for peak operating efficiency. Operates twelve BAC cooling towers two per chiller, monitors operation, adjusting set points, water levels, pump operations and chemical feed into and out of cooling towers. Operates six Lake wood Instrument water treatment system conductivity controllers, operation and chemical feed into and out of cooling towers. Operation of three, three hundred fifty horse power primary chill water pumps for chill water supply to the entire South Capitol Complex Loop from the Central Plant. Operates three twelve hundred ton Trane centrifugal refrigerant 123 chillers and one twelve hundred ton York centrifugal refrigerant 134a chiller, monitoring, operating, logging, adjusting set points to insure peak operating efficiency. Operate four twelve hundred ton BAC cooling towers monitor operation, logging, adjusting set points, water levels, pump operations and chemical feed into and out of cooling towers. Operates four Pulsatrol Series 200 microprocessors and one Lakewood Instrument water treatment system conductivity controller, twelve electronic metering pumps for inhibitor and biocide feed into the cooling towers. Operates three, 250 horse power primary chill water pumps for chill water supply to the North Capitol Complex Loop. Operates Dell process computer, adjust and installs set points to process operation. Operates JCI Metasys energy management system, making adjustments to set points, schedules, and trending equipment etc. to insure equipment peak operating efficiency. Coordinates any projects or construction taking place within the sector including capital outlay projects. Attends planning and construction meetings with Office of Facility Planning staff, contract architects, contractors, and other OSB personnel to take actions needed to support the construction project and conducts inspections during construction to assure work is done in accordance with specifications.
35% Directly supervises one (1) Operating Engineer Master position which serves on a rotating 8/12 hour shift under this position. This Foreman reviews work of the employee, identifies, communicates and ensures corrective actions are taken, evaluates employee performance. Sets annual goals for subordinate Operating Engineer Master position to use in annual performance evaluations and in disciplinary actions. Responsible for all subordinate training on the shift and maintains daily communication with Facility Maintenance Manager A. Inspects work for completeness, quality and accuracy. Prepares and ensures the execution of orders on shift. Identifies areas in which improvement is needed, collaborates with subordinate Operating Engineer Master in making needed changes. Ensures that work orders are properly reported and completed, including insuring that employee is account for all hours work per shift, directs corrections a needed. Supervises the completion of utility production work sheets on the shift which will be charged to building tenants served.
5% Performs other duties as assigned by Facility Maintenance Manager A and supervisory chain of command.
Louisiana State Government represents a wide variety of career options and offers an outstanding opportunity to make a difference through public service. With an array of career opportunities in every major metropolitan center and in many rural areas, state employment provides an outstanding option to begin or continue your career.
As a state employee, you will earn competitive pay, choose from a variety of benefits, and have access to a great professional development program:
Insurance Coverage More information can be found at
Holidays and Leave – State employees receive the following paid holidays each year:

New Year's Day
Martin Luther King, Jr. Day,
Mardi Gras,
Good Friday,
Memorial Day,
Independence Day,
Labor Day,
Veteran's Day,
Thanksgiving Day and Christmas Day.
Additional holidays may be proclaimed by the Governor
State employees earn sick and annual leave which can be accumulated and saved for future use. Your accrual rate increases as your years of service increase.
Retirement – State of Louisiana employees are eligible to participate in various retirement systems (based on the type of appointment and agency for which an employee works). These retirement systems provide retirement allowances and other benefits for state officers and employees and their beneficiaries. State retirement systems may include (but are not limited to):
Louisiana State Employees Retirement System (
). LASERS has provided this to give you more detailed information about their system * Teacher's Retirement System of Louisiana (

), * Louisiana School Employees Retirement System (

), among others
Apply for the job now!
Also, check out other jobs in United States
Disclaimer: _ The information contained in this website is for general information purposes only. The website aims to connect job seekers with potential employers and provide relevant job search resources. _ Please note that if you find any job closed, we will update that job as soon as possible. or
Find current job openings Here
. All The Best