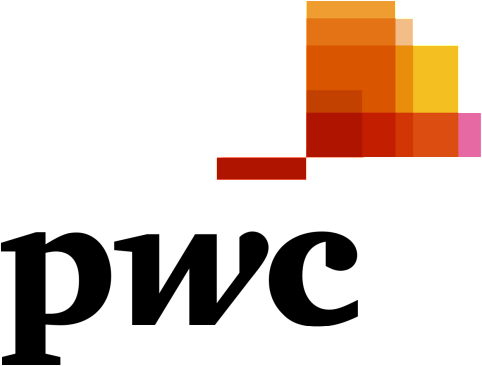 Job title: Oracle Technical PaaS Extension Lead, Application Evolution Services, Senior Associate

Company: PwC

Expected salary:

Location: Montreal, QC
Oracle Technical PaaS Extension Lead, Application Evolution Services, Senior Associate Job Details:
Line of Service Advisory
Industry/Sector Not Applicable
Specialism Oracle
Management Level Senior Associate
Job Description & Summary A career in our Advisory Acceleration Centre is the natural extension of PwC's leading class global delivery capabilities. We provide premium, cost effective, high quality services that support process quality and delivery capability in support for client engagements.
Meaningful work you'll be part of
As an Oracle Technical PaaS Extension Lead, Senior Associate in our Application Evolution Services (AES) practice, you'll be part of a team that helps deliver high quality, client service excellence and operational efficiency. You will be responsible for the sustainment, optimization and enhancement of the Oracle cloud solution. You will work with the clients to understand their business requirements and help configure and test the solution.
Responsibilities include but are not limited to:
Analyze the current business requirement and processes and recommend / develop solutions to meet the client needs
Design configure develop and document functionalities within extensions developed with Oracle PaaS (OIC ATP VBCS Object Storage) and Application ORDS.
Assist in developing functional specification for applications
Assisting in testing process (developing and maintaining test scripts and scenarios) in order to discover errors and issues in business processes documentation or user's lack of experience
Assisting in application support system testing and training of end users
Collaborating with consultants from other Oracle Fusion Cloud Applications
Act as an SME and independently manage all issues related to the Oracle PaaS module directing offshore consultants where needed
Support the Incident Problem Change and Release management processes as required
Supporting business development efforts including fostering professional relationships in industry and preparing responses to requests for proposals is a bonus.
Experiences and skills you'll use to solve
An interest in upskilling for a digital world and technology trends an openness to learning new tools and adapting how you work
A demonstrated commitment to valuing differences and working alongside diverse people and perspectives
Minimum 5 years of technical experience developing applications using various Oracle PaaS components – OIC ATP VBCS Object Storage and Application ORDS
Functional knowledge of Oracle Cloud / Fusion Financials Functional modules like GL AP AR FA Cash Management Intercompany Expense Management and Procurement modules
Functional knowledge of Oracle Cloud PPM module
Should be able to understand and articulate business requirements and propose solutions
Experience in working with Oracle Support for issue resolution
Hands on experience in Unit Testing and UAT of issues and collaborate with the business users to obtain sign-off
Should have good communication presentation analytical and problem-solving skills
Should be able to independently conduct new features sessions with the clients / stakeholders
The successful candidate requires fluency in English, in addition to French as they will be required to support or collaborate with English-speaking clients, colleagues and/or stakeholders during the course of their employment with PwC Canada
A demonstrated commitment to valuing differences and working alongside diverse people and perspectives.
Why you'll love PwC

We're inspiring and empowering our people to change the world. Powered by the latest technology you'll be a part of amazing teams helping public and private clients build trust and deliver sustained outcomes. This meaningful work and our continuous development environment will take your career to the next level. We reward your impact and support your wellbeing through a competitive compensation package inclusive benefits and flexibility programs that will help you thrive in work and life. Learn more about us at .
Your Application to PwC

We embrace new technology to deliver securely and differently for our candidates. To protect your personal information apply at and visit to learn more about what your recruitment experience could look like.
The most connected firm through activity based working
With connectivity being a key enabler of our strategy our objective is to become the most connected firm – connected to our clients our communities and to each other. PwC follows an Activity Based Work model where our PwC professionals engage in a diverse range of meaningful activities from our offices from client sites or our homes.
What to consider before applying
The Canada Acceleration Centre (CAC) services all Canadian time zones therefore business hours will vary and overtime is required.
Education (if blank, degree and/or field of study not specified) Degrees/Field of Study required:
Degrees/Field of Study preferred:
Certifications (if blank, certifications not specified)
Required Skills
Optional Skills
Desired Languages (If blank, desired languages not specified)
Travel Requirements 0%
Available for Work Visa Sponsorship? No
Government Clearance Required? No
Job Posting End Date
At PwC Canada, our most valuable asset is our people and we grow stronger as we learn from one another. We're committed to creating an equitable and inclusive community of solvers where everyone feels that they truly belong. We understand that experience comes in many forms and building trust in society and solving important problems is only possible if we reflect the mosaic of the society we live in.
We're committed to providing accommodations throughout the application, interview, and employment process. If you require an accommodation to be at your best, please let us know during the application process.
To learn more about inclusion and diversity at PwC Canada: https://www.pwc.com/ca/en/about-us/diversity-inclusion.html. Be a part of The New Equation.
Chez PwC Canada, notre atout le plus précieux, c'est notre personnel. Et c'est en apprenant les uns des autres que nous devenons plus forts. Nous avons à cœur de créer une communauté équitable et inclusive de professionnels de la résolution de problèmes, dans laquelle chacun se sent vraiment à sa place. Nous savons que l'expérience peut prendre diverses formes et, pour nous, donner confiance au public et résoudre des problèmes importants n'est possible que si notre milieu de travail reflète la diversité de la société dans laquelle nous vivons.
Nous tenons à répondre à vos besoins tout au long du processus de demande d'emploi, d'entrevue et d'embauche. Si vous avez besoin de mesures d'adaptation pour être parfaitement à l'aise, faites-le-nous savoir à l'étape de la demande d'emploi.
Pour en savoir plus sur l'inclusion et la diversité chez PwC Canada: https://www.pwc.com/ca/fr/about-us/diversity-inclusion.html. Faites partie de La Nouvelle équation.
Apply for the job now!
Also, check out Job Opportunities Sponsorship in Canada
Disclaimer: _ The information contained in this website is for general information purposes only. The website aims to connect job seekers with potential employers and provide relevant job search resources. _ Please note that if you find any job closed, we will update that job as soon as possible. or
Find current job openings Here
. All The Best