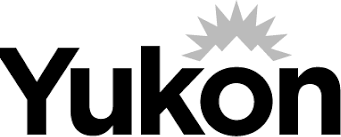 Job title: Privacy and Information Management – Department Lead

Company: Government of Yukon

Expected salary: $82743 – 95940 per year

Location: Whitehorse, YT
Privacy and Information Management – Department Lead Job Details:
Who we are:
As the Yukon government's most diverse department, Community Services has a place for you. Under the Community Services umbrella, there are where you can apply your skillset. All branches strive to empower communities to be vibrant, healthy, and sustainable. Community Services develops our team and invests in people so together we can equip Yukon communities with the tools and knowledge to foster a higher quality of life for all Yukoners.
As one of Canada's Top 100 Employers for 2023 a career with Yukon Government's public service offers you an opportunity to expand your skillset and build relationships with stakeholders and colleagues.
Your impact
The role of a Community Services employee reaches across the territory. Your strong will to better your community will empower Yukoners to lead healthy, productive, and resilient lives through accessible and integrated programs.
About the branch:
Finance, Systems and Administration is a corporate branch within the department that provides senior management with direction, guidance and support services in the management and operation of financial and information systems and related administrative processes to ensure that resources are utilized effectively and efficiently in a coordinated manner.
About the job:
We are seeking an innovative professional who can lead the development of a department wide information and privacy management program. This includes the opportunity to introduce fundamental change and improvement to the department by developing and leading the implementation of information management governance. The ideal candidate will bring strong professionalism, leadership, project management and communication skills to the position..
This lead position manages three direct reports, and a number of indirect project team members. Together we will develop information management to support the business of the Community Services department, and to help us meet the requirements of Access to Information and Privacy Protection Legislation. This position is not only a major contributor in determining and developing priorities, requirements, design and implementation of technology solutions, but it also provides direction to senior leadership regarding all things privacy and information management related.
Additional Information:
Conditions of Employment: Valid Class 5 Driver's License
Job Requirements: Ability and willingness to travel within the Yukon
Essential Qualifications
Please submit your resume clearly demonstrating how you meet each of the following qualifications. Please note, selection for further consideration will be based solely on the information you provide in your resume.
University degree in Business or Library Science, or a related field.
Considerable experience in developing, implementing and evaluating records and information management programs in a large, complex and diverse government department or private sector company.
Experience developing, managing and supporting functional records classification schemes.
Experience managing staff (i.e. leading, directing, motivating and performance management).
Experience with electronic document management systems, policies and practices would be considered an asset.
Candidates who have education, training, and/or experience equivalent to the above qualifications may be equally considered.
Desired Knowledge, Skills, and Suitability
Candidates should have and may be assessed on their:
Excellent oral and written communication skills.
Ability to anticipate trends and respond effectively to challenging events and stakeholder expectations.
Ability to build effective working relationships with department staff, inter-government staff, and external stakeholders.
Ability to build excitement in client branches and improve awareness of information management policies and benefits, and able to develop the buy-in necessary for continued implementation forward.
Ability to lead and implement change, creating awareness, buy in and commitment toward effective information management and privacy management practices.
Ability to lead a dynamic, creative, engaged and customer/results focused team.
Ability to lead the management of large and complex projects.
What you need to consider before submitting your application:
Prior to submitting your resume an
must be created as applications are only accepted through the system. Please do not email your resume to the contacts on the ad. * Resumes are ONLY assessed based off candidates' ability to communicate how they have demonstrated the essential qualifications from their professional, volunteer, or educational experience within their resume clearly indicating the specific position the responsibilities or duties were performed.
Candidates must clearly state the length of time they performed the essential qualifications in their role(s) (ex. month/year to month/year).
Take advantage of learning more about how to
for a government recruitment. Please note cover letters are not required unless clearly indicated on the job ad.
Contact info:
For more information about the role, please contact: David Burke at (867)471-0346 or
For more information about the organization and recruitment process, please contact: Jen Moran at 332-3189 or
Eligibility List
12 months
Post Date
18 September 2023
Close Date
29 September 2023
Job Description
Apply for the job now!
Also, check out other jobs in Canada
Disclaimer: _ The information contained in this website is for general information purposes only. The website aims to connect job seekers with potential employers and provide relevant job search resources. _ Please note that if you find any job closed, we will update that job as soon as possible. or
Find current job openings Here
. All The Best