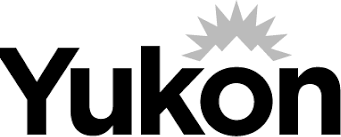 Job title: Social Worker

Company: Government of Yukon

Expected salary: $87091 – 101013 per year

Location: Whitehorse, YT
Social Worker Job Details:
This competition will be used to fill one (1) permanent full time position working 75 hours bi-weekly.
Mental Wellness and Substance Use Services provides a range of mental wellness services to Yukoners.
The Referred Care Clinic Harm Reduction Social Worker provides psychosocial support to vulnerable individuals with unique health care needs. Applying harm reduction principles, this position is responsible for delivering psychosocial support to individuals with complex care needs, including physical, cognitive and developmental disabilities, mental health and substance use challenges, and social isolation. This position provides a strong focus on prevention, education and health promotion as well as case management, coordination and support within the services and activities of Mental Wellness and Substance Use services. The incumbent will frequently provide psychosocial support in an outreach context, this may involve connecting with clients in various settings in the community.
The Harm Reduction Social Worker is an important member of the interdisciplinary Referred Care Clinic team who provides ongoing health and social services to vulnerable and marginalized individuals.
We are looking for individuals who can work autonomously, as well as within a multi-disciplinary team environment, and can demonstrate the ability to balance competing demands. To be successful in this role you will have excellent communication and interpersonal skills. The ideal applicant will have strong critical thinking, relationship building and conflict management skills along with the knowledge and understanding of the complexities of mental health and substances use. We are looking for an applicant that is open to diverse perspectives and cultures. The ideal applicant will practice cultural humility and will strive to provide culturally client care.
We are interested in individuals who are passionate and enthusiastic about working with clients with substance use and mental health challenges.
For more information about this position, please contact: Charmaine Grandy at or 867-332-7697

For any Human Resources inquiries you may contact Leah Berman at or 867-332-6180
Essential Qualifications

Please submit your resume clearly demonstrating how you meet the following qualifications. Be specific with how your work experiences and related duties align with the essential qualifications listed below and ensure a month/year format is used throughout your resume. Please note selection for further consideration will be based solely on the information you provide in your resume.
Bachelor of Social Work or recognized equivalent degree in health sciences or social sciences
Considerable experience providing assessment, treatment planning, and case management with individuals with substance use and/or mental health challenges
Experience providing harm reduction education and/or counselling to individuals that use substance
Experience working in a healthcare setting with medical professionals in an inpatient or outpatient facility/program is an asset
Experience working in an environment informed by harm reduction principles is an asset
Desired Knowledge, Skills and Suitability

Candidates should have and may be assessed on:
Ability to provide psycho-social interventions including assessment, treatment planning and delivery, case management pertaining to concurrent disorders (mental health conditions and problematic substance use)
Ability to plan, organize and manage a diverse case load
Ability to work both independently and as part of a collaborative multidisciplinary team
Able to show that your practice is informed by harm reduction and trauma-informed principles
Sound ethical decision making, excellent communication and conflict resolution skills
Excellent oral and written clinical communication
Excellent ability to initiate relationships with clients, their families and other health professionals
Excellent analytical, problem solving and organizational skills
Commitment to a client-centred, recovery-oriented approach
Additional Information:
Conditions of Employment:
Security Clearance Criminal Record Clearance for Vulnerable Sector
Valid Class 5 Driver's Licence
TB screening
Standard First Aid/CPR-C
Verification of Education
Job Requirements:
Occasional evening hours
Clinic work may be exposed to clients who present with symptoms of communicable disease
Potential for emotional and mental stress when working in a busy environment, and may include exposure to clients who are agitated and in withdrawal from substances or intoxicated by substances
Eligibility List
12 months
Post Date
13 September 2023
Close Date
26 September 2023
Job Description
Apply for the job now!
Also, check out other jobs in Canada
Disclaimer: _ The information contained in this website is for general information purposes only. The website aims to connect job seekers with potential employers and provide relevant job search resources. _ Please note that if you find any job closed, we will update that job as soon as possible. or
Find current job openings Here
. All The Best