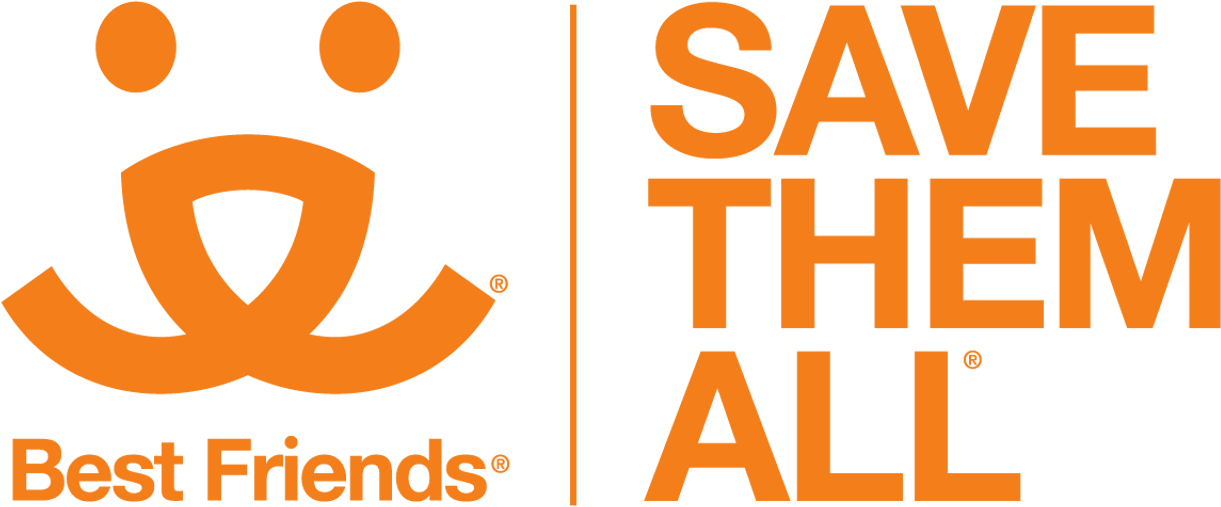 Job title: Specialist, Lifesaving & Care – Roxy's Room (Kanab)

Company: Best Friends Animal Society

Expected salary: $22.5 – 25 per hour

Location: Kanab, UT
Specialist, Lifesaving & Care – Roxy's Room (Kanab) Job Details:
The Best Friend's Mission is to do nothing short of making history by bringing about a time when there are No More Homeless Pets. Our goal is that every animal shelter in every community in the country be no kill by the end of 2025. The fact is, we have a great culture, populated by fun, dedicated and brilliant people. But we're always looking for talented people who can help us make history, and that's where you come in. If you want to be a part of history and end the killing of shelter pets by 2025, apply today for one of our open job opportunities!
Location: Adoption Hub – Kanab, Utah (4 positions available)
Hiring Range: $22.50 per hour to $25.00 per hour, depending on experience.
Manager interviews will begin the week of September 17th and will continue until the position is filled (recruiter phone screens will occur prior to a manager interview).
Position Summary: Lifesaving & Care Specialists are responsible for the daily functions, and growth of lifesaving programs including adoption, foster care, transfer/transport, as well as providing basic animal care for animals in our program locations. Specialists act with urgency to accomplish important tasks and play a direct role in achieving Best Friends Animal Society's no-kill mission and organizational success. Specialists may receive intensive assignments in a particular program, based on organizational needs. Senior specialists have an increased level of responsibility or skills, and the ability to make on-the-spot decisions to accomplish tasks.
Culture Statement and Responsibility:
We value attitude over aptitude, and we treat Kindness as a discipline because it is paramount in our culture along with our other Guiding Principles. Culture is how we talk to and treat ourselves and one another, it's how we generate and respond to change, it's how we plan and make decisions, it's how we do what we do.
Essential Duties and Responsibilities:
Demonstrate kindness and the Golden Rule in our everyday actions by practicing inclusion and respect for every person for the value they bring to the table. Be a role model for the spirit of authenticity, kindness and positive influence with each other, our visitors, and volunteers as well as to the animals every day. This includes listening, being present, being supportive of others and demonstrating compassion and curiosity in conflict.
Promote and facilitate pet adoptions, providing superior customer service, new pet parent counseling, and post-adoption support including but not limited to animal selection, travel logistics, records management, supply management, and support, empower and enable volunteers and foster parents with the goal of utilizing volunteers to expand Best Friends lifesaving capacity.
Deliver superior customer service, assist adopters, fosters, guests wanting a sleepover dog by gathering information to match them with appropriate animals; develop general knowledge of the animals in the Best Friends' care to best match both animal and client needs.
Invite and encourage visitors to become members of Best Friends Animal society and to join the mission.
Implement waivers and volunteer sign ups as needed for visitor dog interaction.
Manages and maintain inventory of animal care supplies, food, and supplies.
Solid understanding and implementation of point-of-sale, shelterluv- ezyvet, heartland and docusign.
Work directly with and support volunteers on all aspects and protocols of lifesaving care and outcome programs, including but not limited to program protocols, cleaning protocols, specific animal behavior and care, animal handling, transportation requirements and procedures, data entry, and communications.
Work collaboratively with Best Friends' team members in all areas of operations to achieve lifesaving goals; follow Best Friends policies, procedures, and task lists for daily lifesaving outcome assignments, including accurate and timely communications, work completion, data entry, and recordkeeping.
Maintain a safe workplace, value, and model safe work practices, adhering to organizational safety practices and rules, and communicate to leadership about unsafe practices and conditions.
Skills and Experience:
Bilingual or multi-lingual skills preferred but not required.
Customer-centric, non-judgmental approach to engaging with adopters, partners, visitors, volunteers, and colleagues; familiarity and comfort with a conversational adoption process.
Ability to work with, leash, kennel, walk, and handle cats and dogs, including those with health and/or behavior conditions/concerns; basic ability to identify and speak to medical and behavioral characteristics of dogs and cats.
Strong interpersonal skills, a team player, personable, professional, and able to get along with people from different backgrounds, as well as the ability to handle sensitive and confidential situations.
Ability to work in a fast-paced environment with well-developed organization skills to juggle multiple competing tasks and demands.
Resourceful, get-it-done attitude; initiative to assist in any area or process; problem solving, seeking answers independently and enthusiastically; flexibility to persist until goals are achieved.
Proficiency with Microsoft Office products; familiarity with shelter software/animal management software, or desire to learn.
Physical & Other Requirements:
Must be able to:
Routinely lift 40 pounds and perform daily strenuous activity including, but not limited to lifting, carrying, reaching, stooping, squatting, cleaning, and bending.
Perform repetitive tasks for extended periods of time including typing, sitting, walking, arm, and hand motion.
Work indoors and outdoors in a variety of weather conditions including extreme heat and cold.
Exposure to dogs, cats and other animals of all sizes, temperaments, and medical status.
Valid driver's license, meeting Best Friends Animal Society's driver qualification standards.
Daily hours and days of the week may vary according to the needs of the department schedule; position includes weekends, nights, and holiday work.
About Best Friends
Best Friends recently received a 2022 Top Workplaces USA award from Energage. Visit the Best Friends Animal Society page on the Energage Top Workplaces award winners' site to learn more. Not only do we take pride in cultivating a welcoming and supportive community and culture for our employees, but we also offer competitive benefits that make it easy to see why we were granted such an awesome award! We offer competitive pay including the opportunity to receive a discretionary bonus based on performance. We offer medical, dental, vision, basic and supplemental life insurance, short and long-term disability, dependent care reimbursement, pet sitting reimbursement when traveling for work, flexible spending account, and health savings account. We offer generous paid time off up to 9 hours per month for full time employees, nine paid holidays annually, auto insurance discount, and legal and identity theft coverage. For added well-being support, we offer Pawternity Leave for employees to have time to care for their personal pets, mental health support, and an employee assistance program. We also offer a generous 401k savings plan. Do you want to love where you work and make history and end the killing of shelter pets by 2025? Look no further and apply today!
Thank you for your interest in pursuing a career at Best Friends Animal Society. Best Friends Animal Society is an equal opportunity employer. All qualified applicants will receive consideration for employment without regard to their race, color, religion, ancestry, national origin, sex, sexual orientation, age, disability, marital status, or domestic partner status.
Applicants for employment in the US must have valid work authorization that does not now and/or will not in the future require sponsorship of a visa for employment authorization in the US by Best Friends Animal Society.
Apply for the job now!
Also, check out other jobs in United States
Disclaimer: _ The information contained in this website is for general information purposes only. The website aims to connect job seekers with potential employers and provide relevant job search resources. _ Please note that if you find any job closed, we will update that job as soon as possible. or
Find current job openings Here
. All The Best