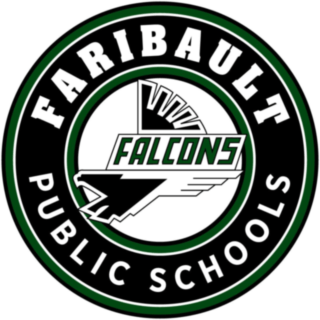 Job title: 0 FTE Secondary Agriculture Science Teacher

Company: Faribault Independent Schools

Expected salary:

Location: Minnesota
0 FTE Secondary Agriculture Science Teacher Job Details:
Job Description: A 1.0 FTE Secondary Agriculture Science Teacher at Faribault High School commencing with the 2023-2024 school year on August 21, 2023. The position will be teaching Agriculture courses, Wildlife Biology courses, some Industrial Technology courses, and possibly FFA.
Faribault Public Schools is a rural Pre-K through Adult School District located about 50 miles south of the Twin-Cities. The school district currently serves approximately 3,700 students in Faribault and our surrounding areas within our community of 23,000 citizens within the city limits. District sites include one early childhood center, three elementary schools K-5, one middle school 6-8, one high school 9-12, one area learning center 9-12 and one education center for adult education.
The historic community of Faribault offers adventure, fun, unique dining, history, shopping and entertainment. Once you arrive you will experience historic landmarks, cultural and artistic gathering places in downtown, 10 lakes within 10 miles with many resorts and campgrounds, 39 beautiful parks within the city, an outdoor aquatic center, miles of bike, walking and snowmobile trails, great lodging and restaurants; enjoy year round recreations such as biking, kayaking, cross-country skiing, snowmobiling, fat tire biking and so much more.
Compensation/Benefits/Perks:

Faribault Public Schools provides a competitive salary commensurate with education and experience. Other benefits include:
Substantial personal and sick leave days
Fully paid single health insurance
Annual stipend of up to $1000 for national certifications
Enticing retirement package
Our district educational positions qualify for federal loan forgiveness program
State of the Art Fitness Center open to staff
1:1 Technology for staff use
Work-life balance culture
Ongoing professional development opportunities
Strong mission and vision statements
Numerous before/after school and summer programming for additional income and/or volunteering opportunities.
Solid Community Education programs offering opportunities to create and/or participate in unique programming
In addition to a supportive and collaborative professional environment, the town of Faribault has a number of unique characteristics:
Commutable from Twin Cities, right off I35
Centrally located and driving distance within an hour of Mankato, Rochester, Twin Cities
Lots of lakes and good fishing
New downtown revitalization project
Small town feel with many shopping, restaurants & recreational opportunities
Qualifications: Candidates should be willing to teach to all learning styles, instructional delivery should reflect current best practices. Organizational skills are critical.
Licensure: Licensure by the State of Minnesota in Agriculture/Science Education
Application Procedure: Apply online at:
Application Deadline: August 4, 2023 or until filled
Powered by Aspex Solutions – AppliTrack, Applicant Tracking for Educators. Online Job Employment Applications, Web Based Employment Applications for School Districts and Educational Institutions – You can also view at www.k12jobspot.com. K12JobSpot is a site that has thousands of teaching jobs – all from AppliTrack school districts.
Apply for the job now!
Also, check out other jobs in United States
Disclaimer: _ The information contained in this website is for general information purposes only. The website aims to connect job seekers with potential employers and provide relevant job search resources. _ Please note that if you find any job closed, we will update that job as soon as possible. or
Find current job openings Here
. All The Best