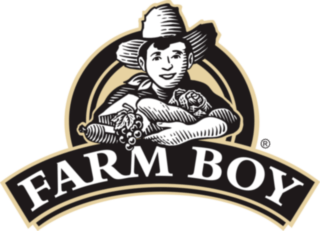 Job title: Food Safety and Quality Assurance Technician

Company: Farm Boy

Expected salary:

Location: Ottawa, ON
Food Safety and Quality Assurance Technician Job Details:
Company Description
At Farm Boy, it is our mission to create a fun, fresh experience for all! Whether you are a team member or a customer, Farm Boy is passionate about creating a unique fresh food shopping experience and ensuring that we deliver on our commitments.
As we continue to grow within Ontario, Farm Boy is excited to welcome new team members that share our passion for providing the best fresh shopping experience!
Job Description
This position will spend the majority of their time on the production floor monitoring Food Safety, GMP, HACCP and other Quality Assurance Program requirements to ensure they are consistently achieved. They are responsible for initiating immediate corrective actions wherever possible and escalating FSQA concerns as required. The performance of the duties must ensure a quality service approach to all employees, customers and suppliers. All responsibilities must be performed in a manner consistent with the Farm Boy Way.
Major Responsibilities:
Perform and/or assist in daily quality and food safety related decision making based on established processes to ensure products meet the quality standards and food safety requirements of Farm Boy and its customers.
Perform daily monitoring and verification tasks as outlined in the food safety program and recommend corrective actions for deviations.
Collect, review and sign off on documentation.
Assist with Food Safety and Quality Management Systems development, implementation, continuous improvement, and training.
Conduct employee training on written programs.
Prepare sensory samples and participates in sensory evaluations.
Perform data entry and data analysis tasks.
Perform shelf-life validation studies and microbiological environmental analysis as required.
Participate in projects and meetings with the goal of improving food safety and food quality.
Conduct product SOP audits, issue and maintain related reports and documents.
Ensure all QA Policies and procedures are followed and changes reported as required.
Proper cleaning and preventative maintenance of lab equipment.
Assist with the facilitation of Government and third-party audits, and required follow up actions until non-conformances are resolved.
May be requested to undertake other related duties on a periodic basis.
Qualifications

Post-Secondary degree or diploma in Quality Assurance, Food Science, Biology, Microbiology or equivalent combination of education, training and work experience and 1-3 years' experience working with written food safety and quality programs in a food manufacturing plant.
Strong knowledge and working experience with HACCP, GFSI, food legislation, Quality Assurance programs including process controls, training and supplier management; in a food production environment.
Excellent communication skills both oral and written to effectively communicate requirements and tasks to employees.
Ability to work independently and effectively with a team.
Thorough understanding of lab management requirements and ability to perform lab tests.
Ability to perform lab tests independently as per standard methodology or plant SOPs.
Demonstrated ability to initiate program improvements, including writing SOPs, training employees on new and existing programs and managing continuous improvement.
Demonstrated ability to identify priorities, create sustainable and credible plans and achieve goals through the efforts of working with a team.
An ability to pro-actively multi-task, meet tight deadlines and shift priority workloads.
Strong team building, interpersonal and developmental skills.
Strong customer-service focus.
Proficient in Microsoft Word, Excel, Outlook & Windows.
Willingness to work flexible hours and within the plant environment as business needs dictate.
Work & Sensory Environment:
May be required to lift, carry and/or handle heavy objects up to 50 pounds.
Providing service to several people or departments, working under many simultaneous deadlines
Required to stand, walk, sit, and reach and occasionally required to climb or balance and stoop, kneel, or crouch.
Must be able to work a flexible schedule that may include nights and weekends.
Exposure to environmental elements such as noise, dirt, dust, vibration and changing temperatures.
Ability to work in a cool environment for prolonged periods (4 to 6 degrees Celsius).
Additional Information
Accommodation is available upon request for applicants and employees with disabilities.
Apply for the job now!
Also, check out other jobs in Canada