The yield under hydroponic conditions is much higher than that of soil, which may be due to a number of factors. In certain cases, the soil may be deficient in nutrients and have poor structure; hence, soilless culture may be extremely beneficial. Pests and diseases in the soil reduce overall production significantly. Under greenhouse conditions, when environmental conditions other than the medium are identical for both soil and soilless cultures, the increased production of hydroponically grown tomatoes is usually 20%–25%. As a result of soil sterilization and the use of sufficient fertilizers in such greenhouses, many of the problems found in the soil under field conditions will be resolved.
This would explain the smaller increases in yields obtained by soil culture under greenhouse conditions compared to the very noticeable 4–10 times increase in yields obtained by soilless culture outdoors over traditional soil-grown conditions.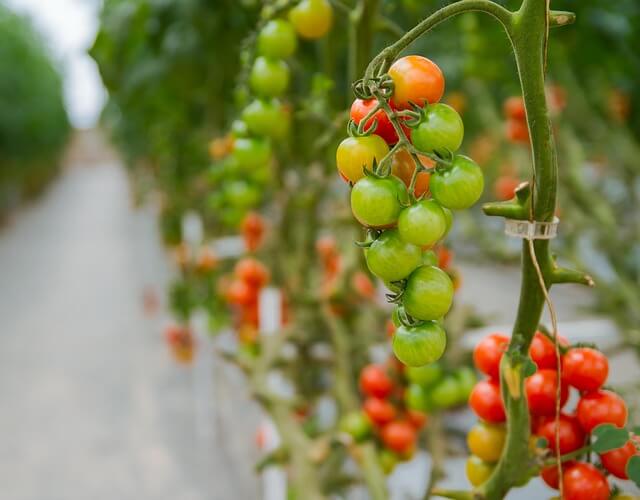 Specific greenhouse varieties have been developed to achieve higher yields than field-grown varieties could under the same conditions. Since this greenhouse variety cannot withstand the regular temperature variations of outdoor cultivation, its use is restricted to greenhouse cultivation. Nonetheless, under optimal hydroponic greenhouse growing conditions, they can far out-yield field varieties. Tomatoes, cucumbers, peppers, lettuce, and other leafy greens and herbs are among the main vegetable crops grown in the hydroponic greenhouse community.
These greenhouse varieties have also been bred to avoid or tolerate diseases of the foliage and roots, resulting in increased production. Greenly grafted rootstocks are now grafted to onions, peppers, and eggplants. Tomato rootstock is more vigorous than scion (commercial variety) and is more resistant to root diseases.
To increase success, aim to fulfill as many of the following conditions as possible when selecting a hydroponic greenhouse site spot.
A location in the northern latitudes of absolute east, south, and west sunshine exposure with a windbreak on the north.
A location that is as flat as possible or that can be quickly leveled.
Good internal drainage with a percolation rate of at least 1 in./h. Hydroponic Food Production is a term used to describe the production of food using hydro up
Natural gas, three-phase electricity, internet, and high-quality water, with the capacity to supply at least one-half gallon of water per plant per day.
If the raw water contains a high concentration of salts, a RO desalination unit will be needed.
Location on or near the main road near a population center for the wholesale market and retail market at the greenhouses if selling retail.
North-south greenhouses, with rows often running north-south in northern latitudes.
A place with the greatest amount of sunshine.
Winds that are not excessively powerful.
Areas that are not in a flood plain or have high water tables. Fill would be expected in such places, increasing capital costs.
Nutrition the plants
All Functions of the Essential Elements in the Plant:
Nitrogen
A component of a large number of essential organic compounds, such as amino acids, proteins, coenzymes, nucleic acids, and chlorophyll.
Phosphorus
It is found in a variety of essential organic compounds, including sugar phosphates, ATP, nucleic acids, phospholipids, and some coenzymes.
potassium
Many enzymes use it as a coenzyme or as an activator (e.g., pyruvate kinase). Protein synthesis necessitates high potassium levels. Potassium does not form a stable structural part of any molecules within plant cells.
Sulfur
Incorporated into a variety of organic compounds, including amino acids and proteins. Sulfur can be found in coenzyme A, as well as the vitamins thiamine and biotin.
Magnesium
An essential component of the chlorophyll molecule is needed for the activation of several enzymes, including those involved in ATP bond breakage. It is needed to keep the ribosome structure intact.
Calcium
Calcium oxalate crystals often form in vacuoles. Calcium pectate is found in cell walls, where it cements the primary walls of neighboring cells together. It is essential for membrane integrity and is a component of the enzyme -amylase. It may often interfere with magnesium's ability to stimulate enzymes.
Iron
is needed for chlorophyll synthesis and is a component of cytochromes, which serve as electron carriers in photosynthesis and respiration. Is required for ferredoxin and probably nitrate reductase. Other enzymes are activated as a result of this.
chlorine
It is required for photosynthesis, where it acts as an enzyme activator during the oxygen production from water. The effects of deficiency on roots indicate additional functions.
Manganese
Activates one or more fatty acid synthesis enzymes, DNA and RNA synthesis enzymes, and the Krebs cycle enzyme isocitrate dehydrogenase. Directly contributes to the photosynthetic development of O 2 from H 2 O.
Carbon
All organic compounds contained in plants contain carbon as a constituent principal.
Hydrogen
is a constituent of all organic compounds that contain carbon. Cation exchange is critical in plant-soil interactions.
Oxygen
Many organic compounds in plants contain this compound. Just a few organic compounds, such as carotene, are oxygen-free. Anion exchange between roots and the external medium is also involved. In aerobic respiration, it is a terminal acceptor of H +.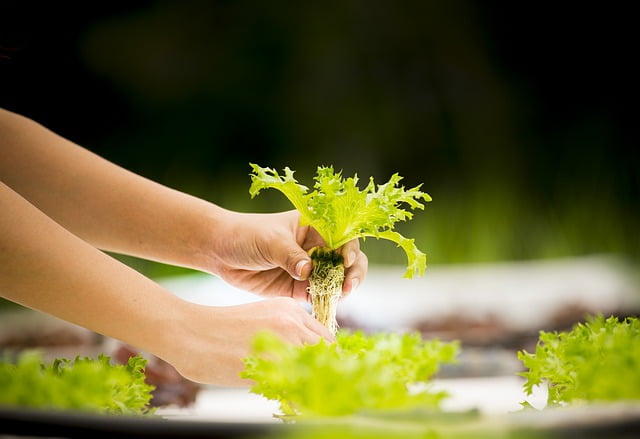 Plantings get their water and minerals from the soil. Water and minerals must also be given to the plants in a soilless medium. To understand plant relations in a hydroponic system, we must first understand the soil-plant relationships in which they usually grow.