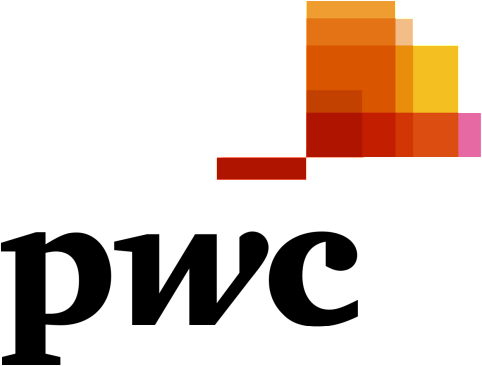 Job title: Internal Audit Senior Manager

Company: PwC

Expected salary:

Location: Toronto, ON
Internal Audit Senior Manager Job Details:
Line of Service Internal Firm Services
Industry/Sector Not Applicable
Specialism IFS – Network Management
Management Level Senior Manager
Job Description & Summary A career in National Risk & Quality will provide you with the opportunity to support service, sector, and market leaders deliver the unique PwC client experience to our clients. You'll play an important part in continuously innovating and improving Firm operations so that we can continue to provide the highest quality of services to our current and prospective clients.
This role focuses on supporting the in-house Internal Audit team of PwC Canada itself, as opposed to a client facing role within our Risk Assurance practice. Our Projects and Change Management team helps PwC deliver sustainable change by getting people to accept, adopt, and drive change. We drive, develop, and communicate plans that enables our people to execute and embrace lasting transformation.
What to consider before applying
This is a 18 month contract full time opportunity.
Meaningful work you'll be part of
As an Internal Audit Senior Manager, you'll work as part of a team of problem solvers to design and execute PwC Canada's Internal Audit Plan that aligns with the firm's overall strategy . Responsibilities include but are not limited to:
Work independently to manage internal audit engagements and projects, including conducting risk assessments and engagement planning, fieldwork and reporting for high risk strategic and interesting areas ranging from: pre-implementation system and project reviews to operational model, control and process reviews to regulatory compliance or financial reviews. Examples of work underway range from talent risk management, review of ESG [economic social and governance] trust KPIs, data protection and cyber security reviews ​
Preparing highly effective, insightful value-added audit reports that contain practical recommendations for business improvement
Collaborating with PwC colleagues to establish facts and manage a variety of viewpoints
Preparing presentations to leaders and the Board, or Board Committees, as needed
Maintaining awareness of advancements in internal audit and controls best practices, relevant regulations and standards, methodologies and frameworks
Managing engagement economics and individual project budgets, schedule and resource allocation ensuring that all budgets, milestones and other deadlines are met
Maintaining awareness of advancements in internal audit and controls best practices, relevant regulations, subject matter areas, risk management techniques and audit approaches and working with Internal Audit team colleagues to share knowledge
Experiences and skills you'll use to solve
CPA (Chartered Professional Accountant), CIA (Certified Internal Auditor), CISA (Certified Information Systems Auditor) or an equivalent designation is considered an asset
Extensive experience in conducting internal audits, financial audits or controls reviews:
All aspects of the IA life cycle (strategic/annual planning, stakeholder relationship management, audit planning and execution, reporting and performance management)
High quality internal controls auditing skills (fundamentals of a value-focused IA program, documenting processes and controls, developing and executing testing programs, assessing control design and operating effectiveness, providing value-added insights and recommendations)
Accomplished in conducting risk assessments and operational/value-for-money auditing
Superior working knowledge of the application of data analytics through the IA delivery cycle (use of Workbench, PowerBI or Alteryx considered an asset)
Exceptional commitment to providing great client service and a demonstrated ability to produce high quality results
Knowledge of various standards and frameworks: COSO, ISOs such as 27001, or AICPA SOC 1 and 2 reports for sService Organisations or COBIT
Strong client service focus and demonstrated ability to produce high quality results, displaying an image of professionalism, discretion, integrity and tact
Excellent judgement, professional skepticism and strong problem solving skills, including a proactive approach to working with staff and management at all levels
A demonstrated commitment to valuing differences, developing and coaching diverse teams, and ensuring diverse perspectives are heard
Why you'll love PwC

We're inspiring and empowering our people to change the world. Powered by the latest technology, you'll be a part of amazing teams helping public and private clients build trust and deliver sustained outcomes. This meaningful work, and our continuous development environment, will take your career to the next level. We reward your impact, and support your wellbeing, through a competitive compensation package, inclusive benefits and flexibility programs that will help you thrive in work and life. Learn more about us at .
Your Application to PwC

We embrace new technology to deliver securely and differently for our candidates. To protect your personal information, apply at and visit to learn more about what your recruitment experience could look like.
The most connected firm through activity based working
With connectivity being a key enabler of our strategy, our objective is to become the most connected firm – connected to our clients, our communities and to each other. PwC follows an Activity Based Work model, where our PwC professionals engage in a diverse range of meaningful activities from our offices, from client sites, or our homes.
Putting the safety of our people and clients first
At this time, PwC does not require, but strongly encourages, full vaccination in order to access its offices. Some of our clients may require vaccination and other restrictions to be in place to access their premises. You may, therefore, be required to be vaccinated and comply with all other restrictions where applicable.
Education (if blank, degree and/or field of study not specified) Degrees/Field of Study required:
Degrees/Field of Study preferred:
Certifications (if blank, certifications not specified)
Required Skills
Optional Skills
Desired Languages (If blank, desired languages not specified)
Travel Requirements Not Specified
Available for Work Visa Sponsorship? No
Government Clearance Required? No
Job Posting End Date
At PwC Canada, our most valuable asset is our people and we grow stronger as we learn from one another. We're committed to creating an equitable and inclusive community of solvers where everyone feels that they truly belong. We understand that experience comes in many forms and building trust in society and solving important problems is only possible if we reflect the mosaic of the society we live in.
We're committed to providing accommodations throughout the application, interview, and employment process. If you require an accommodation to be at your best, please let us know during the application process.
To learn more about inclusion and diversity at PwC Canada: https://www.pwc.com/ca/en/about-us/diversity-inclusion.html. Be a part of The New Equation.
Chez PwC Canada, notre atout le plus précieux, c'est notre personnel. Et c'est en apprenant les uns des autres que nous devenons plus forts. Nous avons à cœur de créer une communauté équitable et inclusive de professionnels de la résolution de problèmes, dans laquelle chacun se sent vraiment à sa place. Nous savons que l'expérience peut prendre diverses formes et, pour nous, donner confiance au public et résoudre des problèmes importants n'est possible que si notre milieu de travail reflète la diversité de la société dans laquelle nous vivons.
Nous tenons à répondre à vos besoins tout au long du processus de demande d'emploi, d'entrevue et d'embauche. Si vous avez besoin de mesures d'adaptation pour être parfaitement à l'aise, faites-le-nous savoir à l'étape de la demande d'emploi.
Pour en savoir plus sur l'inclusion et la diversité chez PwC Canada: https://www.pwc.com/ca/fr/about-us/diversity-inclusion.html. Faites partie de La Nouvelle équation.
Apply for the job now!
Also, check out other jobs in Canada