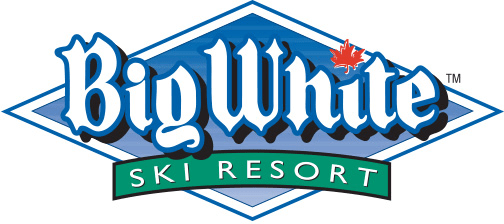 Job title: Logistics & Maintenance Coordinator

Company: Big White Ski Resort

Expected salary:

Location: Kelowna, BC
Logistics & Maintenance Coordinator Job Details:
Description :
Big White Ski Resort is currently seeking a qualified Logistics/Maintenance Coordinator to join the Food & Beverage team for the 2023/2024 winter season. The Logistics/Maintenance Coordinator is responsible for the planning and execution of staff transportation to and from venues, assisting the inventory team with moving and fulfilling orders from the venues (i.e. moving food and beverage product between the various establishments), and regularly checking in with both front- and back-of-house leadership to ensure that they have everything they need to be successful. The Logistics/Maintenance Coordinator will also liaise with Big White Ski Resort's Maintenance department and other third-party vendors regarding any work needed/being done within the Food & Beverage venues, and will liaise with building managers to ensure that all outside spaces are aligned with OH&S standards (e.g. snow and ice removal).
Duties and responsibilities include:
Picking up and delivering food orders to customers
Maintaining a professional driving manner to ensure the safety of yourself and others, and ensure all road rules, laws and Big White Ski Resort driver polices are adhered to
Maintaining a high level of customer service at all times
Assisting guests with all questions and reasonable requests
Assisting with any other requests made by a Food & Beverage manager
Positions requirements/skills:
Must have a full-privileged (open) driving license (no L's, N's or P's) with a clean driving record. Once employment is offered, the employee will be required to:
Request that a driving record from your state or province to be mailed to you. You may open it to ensure it is the correct paperwork, but keep the original envelope as it may help to show where it came from. This record must be an original copy of your past three years of driving history, and cannot be any older than 90 days. You must have had your license for a minimum of three years.
Once you are in BC, you will be required to go to the closest ICBC office and exchange your license for a BC driver's license. ICBC will request your driving record if you are not from BC.
Big White Ski Resort will arrange driver training for you – you will then take the driver's license test.
Provide a current BC driver's abstract form to your direct manager
Exceptional customer service and interpersonal skills
Reliable and dependable
Ability to work independently and with minimal supervision, but also as part of a team
Positive, upbeat personality
Well-presented appearance
Ability to work under pressure, multi-task and problem solve
Start date:

November 9th, 2023
Apply for the job now!
Also, check out Job Opportunities Sponsorship in Canada