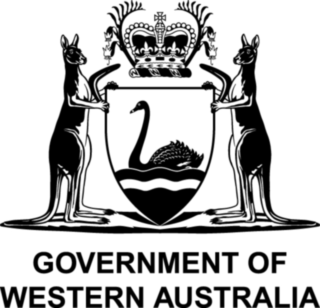 Job title: Senior Social Worker

Company: Government of Western Australia

Expected salary: $112269 – 119290 per year

Location: Shenton Park, WA
Senior Social Worker Job Details:
The Child and Adolescent Mental Health Service are inviting experienced Social Workers to join our Community team at Shenton Park.
We currently have two roles available; one Permanent appointment at 0.9 FTE and another Permanent appointment at 0.5 FTE.
Position Profile: As a Senior Social Worker, working within a multidisciplinary team, you will provide an advanced Social Work service to children, young people and their families experiencing severe and complex mental health problems in a case management role. You will be able to utilise a range of interventions including: family therapy, individual psychotherapy with children, parental and marital counselling and group work.
Please note a Tertiary qualification in Social Work and eligibility for full membership of the Australian Association of Social Workers is a requirement of this role.
The Child and Adolescent Health Service (CAHS) is proud to be the leading service provider for paediatric healthcare in Western Australia, as the State's only dedicated health service for infants, children and young people. CAHS is made up four service areas: Neonatology, Community Health, Child and Adolescent Mental Health Services (CAMHS), and Perth Children's Hospital (PCH). Consisting of over 5,500 employees, our services are delivered at PCH and King Edward Memorial Hospital (KEMH), as well as across a network of more than 160 community clinics across the metropolitan area.
For further information about the benefits of working for CAHS and our services please .
Eligibility: Australian citizenship or permanent residency is an essential requirement for applicants to be considered for permanent positions in the public sector.
Other Conditions: WA Health engages staff in positions of trust and responsibility. WA Health policies require applicants to undertake criminal records screening and integrity checking as part of the appointment process. Referees may also be asked to comment on an applicant's integrity and past demonstration of ethical behaviour.
WA Health is committed to eliminating all forms of discrimination in the provision of our service. We embrace diversity and strongly encourage applications from people from culturally diverse backgrounds and people with disabilities. In addition, we are committed to growing our Aboriginal workforce as part of WA Health Aboriginal Workforce Policy. As a measure to achieve equality, Section 51 of the Equal Opportunity Act 1984 applies to this position and Aboriginal and Torres Strait Islander peoples are encouraged to apply.
This position is subject to a Western Australian Working With Children (WWC) Check. For further information please refer to the WWC website at: Whilst this selection process will initially be used to fill the above vacancy, it may also be used to fill other "similar" vacancies throughout the health service. In addition to this, should the successful applicant decline or vacate the advertised vacancy, then the next most suitable applicant may also be selected from this process. Both of these options remain valid for a period of twelve (12) months from when the authorised delegate endorses the recruitment decision.
Selection Criteria: Please see the attached Job Description Form.
For Further Job Related Information: We encourage you to contact Belinda Parle – Service Manager on 08 9381 7055.
How to Apply: Applicants are requested to apply online ( ).
Please note, applicants must have a current, valid email address in order to apply online. This email address will be used for communication with applicants.
Your ability to meet the work related requirements will be assessed throughout the recruitment process. For your written application please provide the following:
a statement addressing the selection criteria in no more than 2-3 pages.
a current resume which summarises your experience and how you are able to meet the position requirements.
These documents should be complete and ready to attach prior to applying online. Please ensure you allow sufficient time to complete the online application process as you will be required to answer various questions and attach your documentation.
CAHS values: To achieve our vision of healthy kids, healthy communities, CAHS is committed to providing a workplace culture that is driven and shaped by our values of Compassion, Collaboration, Equity, Respect, Excellence and Accountability. During the selection process you may be assessed on your ability to fulfil the responsibilities of this position in accordance with the values. If you have any questions regarding this, please contact the person named in this advert.
For Assistance including any adjustment needed to accommodate a disability and confidential enquiries – please contact the Strategic Talent Acquisition Recruitment Team (START) service via email: .
Lodgement is system generated. Any submissions on, or after, 4:00pm on the closing date will not be accepted.
Apply for the job now!
Also, check out other jobs in Western Australia
Disclaimer: _ The information contained in this website is for general information purposes only. The website aims to connect job seekers with potential employers and provide relevant job search resources. _ Please note that if you find any job closed, we will update that job as soon as possible. or
Find current job openings Here
. All The Best