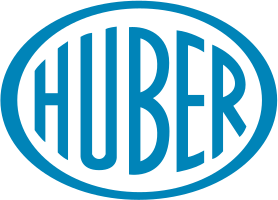 Job title: EHS&S Specialist – CP Kelco

Company: JM Huber Corporation

Expected salary:

Location: Okmulgee, OK
EHS&S Specialist – CP Kelco Job Details:
Portfolio Business: CP Kelco
CP Kelco is a leading producer of specialty ingredients which are added to improve texture, consistency, and stability in food, pharmaceutical and industrial products. Our products are derived from renewable raw materials found in nature for use in jam, fruit and milk drinks, confectionery products as well as industrial applications. We work across the whole value chain from natural raw materials to customers' end products. CP Kelco is part of the JM Huber Corporation, one of the largest privately held, family owned companies in the United States. With approximately $3 billion in sales and 4,000 employees worldwide, we have a combined material presence in more than 20 countries.
Position Summary
Working under the general direction of the EHS&S Manager the EHS&S Specialist will develop, implement, and maintain strategies, programs, and initiatives that ensure a safe, environmentally responsible, and sustainable workplace at the Okmulgee Plant. The EHS&S Specialist will collaborate with various departments and stakeholders to promote compliance with regulations, reduce risks, and enhance the overall well-being of employees, the environment, and the community.
Responsibilties
To identify and implement process improvements which result in higher throughput, improved efficiencies, recognizable cost savings and more consistent product quality. To perform this job successfully, an individual must be able to perform the fundamental functions and responsibilities of the job as defined below:
Monitor and interpret local, regional, and national environmental, health, and safety regulations.
Maintains and monitors various internal systems and procedures utilized for safety/health regulatory compliance. Recommend and implement changes as necessary under direction of EH&S Manager.
Conducts internal safety audits and inspections with associated recordkeeping. Coordinates corrective actions as necessary.
Investigate incidents and near hits to determine root causes and implement corrective actions.
Provides training and educational resources to employees on best practices, policies, and procedures.
Participates in monthly EHS&S departmental progress meetings as well as monthly technical review meetings.
Develop strong working relationships with third-party contractors and consultants as they relate to EHS&S activities.
Gathers or assists with contractor/subcontractor pre-qualification materials for analysis.
Assists with upkeep and maintenance of EHS&S files and databases.
Collect and analyze data related to EHS&S performance incidents, and sustainability key safety metrics. Identify trends and areas of concern or improvement.
Actively participates on or leads an internal employee-based safety team.
Updates EHS&S regulatory calendar with pertinent audit trail information.
Collaborate with internal and external stakeholders, including regulatory agencies, to ensure alignment with best practice and standards.
Periodically participates in PSM review meetings as EHS&S representative.
Assists EHS&S Manager with various EHS&S continuous improvement initiatives or corrections as needed.
Oversees and processes site chemical approval requests.
Schedule, profile, and track waste disposal activities for industrial waste and universal wastes. Assist EH&S Manager with zero waste to landfill initiative.
Requirements

Bachelor's degree or higher in Occupational Health and Safety, Environmental Science, Industrial Safety, or related field and 3-5 years' experience in an EHS role in an industrial setting.
Familiar with EPA, OSHA, and DOT regulations as applicable to industrial facilities.
Familiar with incident investigations and root cause analysis.
Experience with maintaining EHS management systems, EHS internal auditing/corrective action development.
Excellent verbal and written communication skills.
Strong Knowledge of Microsoft Office Suite; Word, Excel, PowerPoint.
EHS related certifications; CHMM, ASP, CSP, CIH, etc.a plus. Must be willing to obtain certifications as necessary during employment.
Previous experience with OSHA process safety management a plus.
Familiarity with discharge and/or environmental permitting; Title V, NPDES, stormwater, TRI a plus
#LM-LI1
J.M. Huber Corporation is an EEO/AAP employer. Pre-employment drug screening is required.
Apply for the job now!
Also, check out other jobs in United States
Disclaimer: _ The information contained in this website is for general information purposes only. The website aims to connect job seekers with potential employers and provide relevant job search resources. _ Please note that if you find any job closed, we will update that job as soon as possible. or
Find current job openings Here
. All The Best