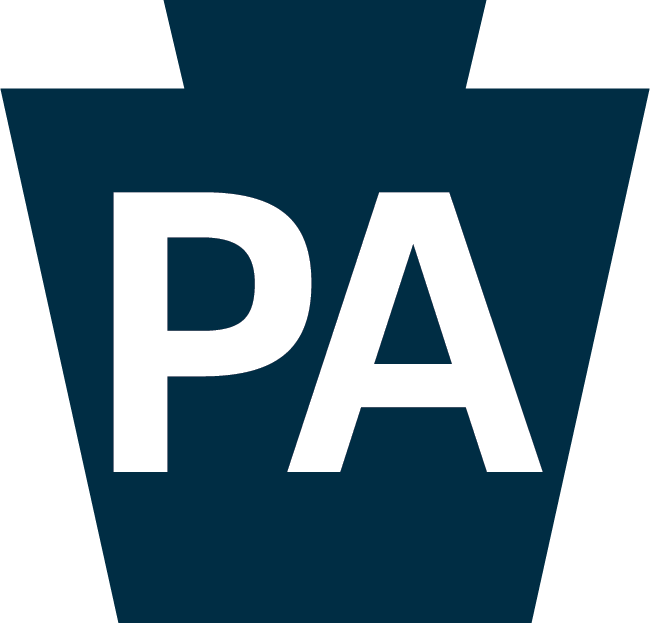 Job title: Food Inspection Technician, Agriculture (Home Headquartered)

Company: Commonwealth of Pennsylvania

Expected salary: $41917 – 63179 per year

Location: Pennsylvania
Food Inspection Technician, Agriculture (Home Headquartered) Job Details:
THE POSITION
Do you have experience in the regulation of food safety? Are you looking for a rewarding new career? If so, the Department of Agriculture has just the position for you as a Food Inspection Technician! The Division of Food Safety plays a critical role in protecting Pennsylvanians and our visitors by regulating the tens of thousands of eating and drinking establishments, retail food stores, and food manufacturers found across the state to ensure compliance with food safety laws. Apply today!
DESCRIPTION OF WORK
This position provides technical work in an agriculture inspection program, to determine compliance with state regulations pertaining to standards of purity, quality, and sanitation. An employee in this position assists in numerous types of food safety related inspections in a variety of establishments including; dairy plants, equipment, and farms in handling, processing, bottling, packaging, and distribution operations; or food wholesale, retail, manufacturing, and storage facilities such as shellfish plants, food vending operations, retail food stores, public eating and drinking establishments, school cafeterias, catering facilities, eating facilities at summer camps and campgrounds, maple product operations, produce farms, egg processing facilities and seasonal farm label camps.
Additional information regarding the duties of this position can be found in the .
Work Schedule and Additional Information:
Full-time employment.
Position will be home headquartered if applicant lives in Dauphin County. If applicant does not live in Dauphin County, the assigned state vehicle must be parked in Dauphin county.
Work hours are 8:00 am to 4:00 pm, Monday – Friday, with 30-minute lunch.
Salary: In some cases, the starting salary may be non-negotiable.
You will receive further communication regarding this position via email. Check your email, including spam/junk folders, for these notices.
REQUIRED EXPERIENCE, TRAINING & ELIGIBILITY
QUALIFICATIONS

Minimum Experience and Training Requirements:
A bachelor's degree in food science, food technology, chemistry, microbiology, or a closely related field; or
An equivalent combination of experience and training.
Applicants will be considered to have met the educational requirements once they are within 3 months of graduating with a qualifying degree/credits. Necessary Special Requirement:
This position requires possession of an active motor vehicle license.
Other Requirements:
. For more information on ways to meet PA residency requirements, follow the and click on Residency. * You must be able to perform essential job functions.
How to Apply:
Resumes, cover letters, and similar documents will not be reviewed, and the information contained therein will not be considered for the purposes of determining your eligibility for the position. Information to support your eligibility for the position must be provided on the application (i.e., relevant, detailed experience/education).
If you are claiming education in your answers to the supplemental application questions, you must attach a copy of your college transcripts for your claim to be accepted toward meeting the minimum requirements. Unofficial transcripts are acceptable.
Your application must be submitted by the posting closing date. Late applications and other required materials will not be accepted.
Failure to comply with the above application requirements may eliminate you from consideration for this position.
Veterans:

Pennsylvania law (51 Pa. C.S. §7103) provides employment preference for qualified veterans for appointment to many state and local government jobs. To learn more about employment preferences for veterans, go to
and click the Veterans' Preference tab or contact us at .
Telecommunications Relay Service (TRS):

711 (hearing and speech disabilities or other individuals).
The Commonwealth is an equal employment opportunity employer and is committed to a diverse workforce. The Commonwealth values inclusion as we seek to recruit, develop, and retain the most qualified people to serve the citizens of Pennsylvania. The Commonwealth does not discriminate on the basis of race, color, religious creed, ancestry, union membership, age, gender, sexual orientation, gender identity or expression, national origin, AIDS or HIV status, disability, or any other categories protected by applicable federal or state law. All diverse candidates are encouraged to apply.
EXAMINATION INFORMATION

Completing the application, including all supplemental questions, serves as your exam for this position. No additional exam is required at a test center (also referred to as a written exam).
Your score is based on the detailed information you provide on your application and in response to the supplemental questions.
Your score is valid for this specific posting only.
You must provide complete and accurate information or:
your score may be lower than deserved.
you may be disqualified.
You may only apply/test once for this posting.
Your results will be provided via email.
Learn more about our Total Rewards by watching this short !
Health & Wellness
We offer multiple health plans so our employees can choose what works best for themselves and their families. Our comprehensive benefits package includes health coverage, vision, dental, and wellness programs.*

Compensation & Financial Planning

We invest in our employees by providing competitive wages and encouraging financial wellness by offering multiple ways to save money and ensure peace of mind including multiple retirement and investment plan options.
Work/Life Balance

We know there's more to life than just work! Our generous paid leave benefits include paid vacation, paid sick leave, six weeks of paid parental leave, military leave, and paid time off for most major U.S. holidays, as well as flexible work schedules and work-from-home opportunities.*
Values and Culture

We believe in the work we do and provide continual opportunities for our employees to grow and contribute to the greater good. As one of the largest employers in the state, we provide opportunities for internal mobility, professional development, and the opportunity to give back by participating in workplace charitable giving.
Employee Perks

Sometimes, it is the little "extras" that make a big difference. Our employees receive special employee-only discounts and rates on a variety of services and memberships.
For more information on all of these Total Rewards benefits, please visit and click on the benefits box.
*Eligibility rules apply.
Apply for the job now!
Also, check out other jobs in United States
Disclaimer: _ The information contained in this website is for general information purposes only. The website aims to connect job seekers with potential employers and provide relevant job search resources. _ Please note that if you find any job closed, we will update that job as soon as possible. or
Find current job openings Here
. All The Best