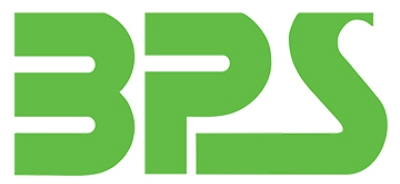 Job title: Operations Manager – Lawn & Agriculture – Sign-On Bonus

Company: Buckeye Power Sales

Expected salary:

Location: Middletown, OH
Operations Manager – Lawn & Agriculture – Sign-On Bonus Job Details:
Buckeye Power Sales is a Growth-Oriented Company Seeking an Operations Manager for our Lawn and Agriculture Division!
Buckeye Power Sales has been providing on site power solutions for businesses, contractors, engineers, municipalities and homeowners since 1947, which makes us the oldest Kohler generator distributor in the country. We are also a distributor of Siemens Energy engines and generators for a wide range of power generation applications such as combined heat and power, waste to power, prime, and continuous. From power generation to light construction to grounds care – we have the machines, equipment, parts, programs & service to help you get the job done.
$1000 Sign-On Bonus is being offered for the right candidate!
*$500 after 30-days of employment, $500 after 90-days of employment*
If You Are Seeking:
Daily Challenges
Ownership of Your Role
A Friendly Team Environment
A Place to Work that feels like Family
Stability
And You Are:
Dedicated
Seeking Constant Improvement
Professional
Motivated by Results
Accountable
Then We Have the Opportunity for You!
Operations Manager Job purpose: To manage the parts and service departments while ensuring good employee morale and excellent customer satisfaction while securing a reasonable profit for the company. The manager is responsible for the profitable ordering, inventorying, and distributing of all parts & supplies.
Operations Manager Essential Job Functions:
Managing and motivating staff, recruiting staff, training and developing staff, according to company policies and employment laws
Managing time keeping and time off; conducting performance evaluations; participating in the interview process; administering disciplinary actions and terminations; overseeing continued growth and education of staff, as appropriate, to ensure the highest competency level is achieved
Managing sales of parts so as to optimize and sustain sales performance, profitability, and customer satisfaction
Managing costs and overhead of departments; parts and inventory; submitting purchase requests; approving department expenses.
Managing sales of service and customer service activities to optimize and sustain sales performance, profitability, quality, and customer satisfaction.
Managing upkeep and condition of all facilities and equipment
Providing recommendations and developing strategies on how to improve quality, quantity, and efficiency of service and parts.
Seeking and continuously developing knowledge and information about competitor activity, pricing, and tactics, and communicating this to relevant Company staff
Attending meetings and contributing to company strategy and policy-making as required
Holding regular Level 10 meetings with staff
Participating in Safety Committee monthly meetings
Buckeye Power Sales offers a great benefit package for our Operations Managers, including:
Competitive pay with Bonus Potential
Regular day shift hours (Some Saturday's are required during peak season)
Advancement Opportunities
Excellent benefit package (Health, Dental, Vision, 401k, Company Paid STD/LTD/Life, AND MORE)
Paid Time Off (Vacation, Parental Bonding, Jury Duty, Bereavement, Volunteering)
To Find More Reasons Why You Want to Work With us, visit:
YouTube: youtube.com/buckeyepowersales
Facebook: facebook.com/BuckeyePowerSales
LinkedIn: linkedin.com/company/buckeyepowersales
Twitter: twitter.com/buckeyepowersls
Salary is based on Skills and Experience
**Military Friendly, DFWP, EOE
Operations Manager Job Requirements:
Conforms with the core values of BPS
21+ years of age
2 yrs. management experience preferred
General knowledge of lawn and garden equipment
High Mechanical Aptitude
Excellent communication skills, both verbal and written, with proficiency in English
Excellent customer service skills
Good organizational skills and ability to multi-task required
Computer skills to include MS office products (Word, Excel, Outlook); data entry
Must represent the company in a positive manner at all times
Must be able to pass background check and periodic drug screens
PI28085362-8722-90136dbce268
Apply for the job now!
Also, check out other jobs in United States
Disclaimer: _ The information contained in this website is for general information purposes only. The website aims to connect job seekers with potential employers and provide relevant job search resources. _ Please note that if you find any job closed, we will update that job as soon as possible. or
Find current job openings Here
. All The Best