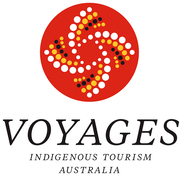 Job title: Truck Driver

Company: Voyages Indigenous Tourism Australia

Expected salary: $60000 per year

Location: Uluru, NT
Truck Driver Job Details:
Calling all Truck Drivers
Who are seeking a Job which is just wow!
Dedicated Truck Drivers to work in the Waste Services and Commercial Laundry departments within our unique outback town of Yulara in the Red Centre.
As Yulara Truck drivers, you will be manning our town transportation by receiving, dispatching and distribution of freight and products to resort departments. We are extremely committed to the safety of our employees, guests and community who visits town, this also needs to be a strong focus of you too!
As our town is spread across a large range of land, the following licences are required:
Waste Truck Driver: HR Licence
Laundry Truck Driver: MR Licence
What's in it for you?

So Much! You'll get discounted single accommodation, delicious on-shift meals, casual multi-hire opportunities and access to a staff pool, gym, and Residents Club. In your spare time you can explore the Red Centre and have genuine, enriching experiences in one-of-a-kind destinations.
Additional benefits

Residents Card giving you discounts resort wide
Relocation Assistance Payment (up to $700)
Rental Discounts, Vacation Bonuses & Resort vouchers after 1 year of employment
Low cost of living (potential to save thousands per year)
What would life at Uluru be like?

As a Truck Driver working onsite at Uluru, Ayers Rock Resort, you can knock off work for the day to watch a vibrant sunset over iconic and culturally significant landmarks. Come and join a family of like-minded adventurers, hungry for experiences that are just wow!
This isn't just another job. This is an experience that'll leave you with enough memories and trades experience to last a lifetime.
If you're an eternal adventurer searching for jaw-dropping experiences, shoot your application through now!
A National Criminal History Check is a mandatory step in the recruitment process.
Apply for the job now!
Also, check out other jobs in Northern Territory
Disclaimer: _ The information contained in this website is for general information purposes only. The website aims to connect job seekers with potential employers and provide relevant job search resources. _ Please note that if you find any job closed, we will update that job as soon as possible. or
Find current job openings Here
. All The Best