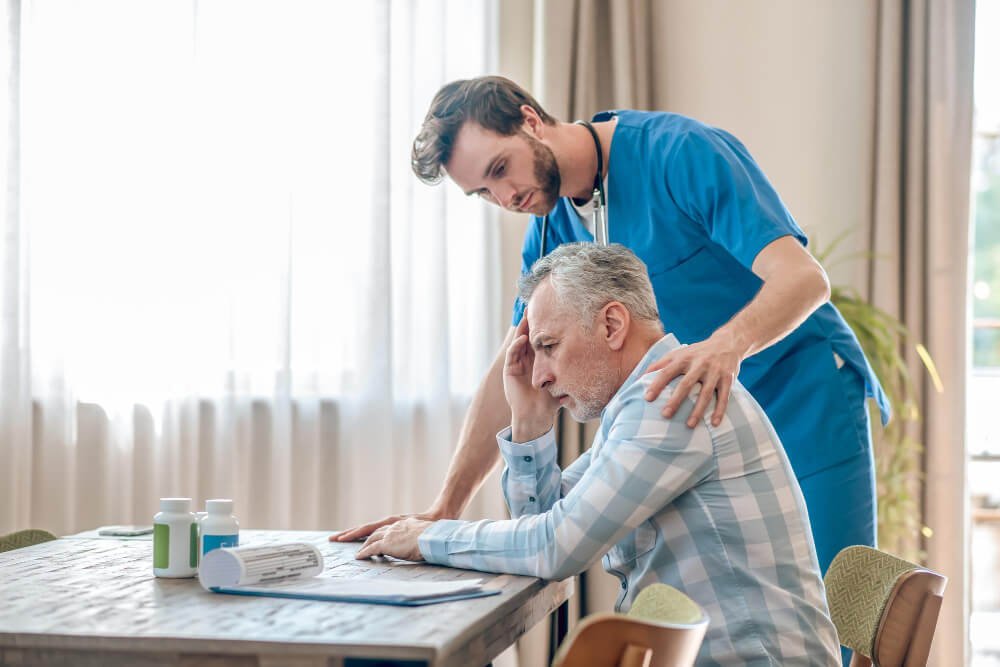 Aged Care workers are highly sought-after professionals in Australia. Unfortunately, this industry is currently suffering from staff shortages; therefore a new sponsorship visa has been introduced in response to this problem.
With the Aged Care Industry Labor Agreement in place, aged care providers can sponsor direct care workers on temporary TSS or SESR visas that can then become permanent Employer Nomination Scheme (subclass 186) visas after two years.
Table of Contents
1. Aged Care Industry Labour Agreement
In May 2023, the Australian Government unveiled a new Labor Agreement for aged care workers in order to address labour shortages within this industry sector. An Industry Labour Agreement allows approved businesses to sponsor skilled workers when their needs cannot be fulfilled through standard temporary or permanent visa programs; after two years full-time work under such sponsorship they could transition into permanent residency via Employer Nomination Scheme subclass 186 visa program.
Industry Labour Agreements differ from Company Labor Agreements in that they are pre-negotiated to include specific terms, conditions and concessions specific to certain industries. Such concessions could include increased minimum salaries, less stringent English language requirements or waivers for specific criteria like previous work experience or qualifications obtained overseas.
Aged care providers seeking access to an Aged Care Industry Labor Agreement must first enter into a Memorandum of Understanding (MoU) with one or more relevant unions, typically by paying them an upfront fee to help facilitate negotiations on an MoU agreement and negotiations process. Once a MoU is in place, aged care providers can then request one through ImmiAccount; before creating one however, all workplace health and safety requirements must first be fulfilled, including performing an in-depth risk analysis on their workplace environment.
2. TSS 482 Visa
The TSS 482 Visa is a temporary work visa designed for skilled professionals sponsored by Australian employers to address labour shortages that cannot be fulfilled locally. Holders of TSS 482 visas can live and work full-time for the sponsoring company in their nominated positions while including dependents as part of their application.
TSS 482 Visa applicants have two streams to select from when applying, Short-Term or Medium-Term streams. The former covers occupations listed on STSOL while Medium-Term stream positions listed on MLTSSL or PMSSL will require sponsor applications from businesses, nomination applications from employees and an assessment from a government-approved Skills Assessor who will consider factors like salary, efforts made to hire local workers and whether the role itself is genuine.
An employee applying must possess at least two years of full-time work experience in their chosen occupation and be nominated by their employer, meeting all English language requirements and character tests successfully, including any potential health checks unless coming from a country with reciprocal healthcare agreements with Australia. Furthermore, their sponsoring business must demonstrate they are lawfully active and operating, paying the levy, as well as conducting labour market testing to demonstrate there is genuine need for the nominated position.
3. Student Visa
Student Visas provide travelers with the opportunity to travel abroad in order to study at universities overseas. In order to be eligible, you will first need to have been accepted into your desired program, followed by providing proof of acceptance at your visa interview as well as financial documentation to demonstrate that you can cover tuition and living costs while abroad.
Aged care providers that can demonstrate they have a full-time Carer position to fill but cannot find one from within Australia are eligible to apply for a Company Specific Labour Agreement and sponsor eligible overseas workers on either a temporary TSS Visa, Provisional SESR visa or permanent ENS Visa.
Your visa may be delayed due to "administrative processing." This occurs when the consulate needs more information from other government agencies or needs to verify information you provided in your application form. These delays could occur for various reasons – like having similar names to another individual in your home country; or when other departments need to contact us. In such an instance, we will do everything possible to process it quickly – informing you if any delays arise with regard to processing of your application.
4. Permanent Employer Visa
Australia's growing aging population necessitates that it find ways to hire qualified caregivers, and a new initiative may make this easier. Certified overseas workers could then immigrate and join Australia's expanding aged care sector – this guide seeks to give an in-depth explanation of this unique opportunity, including its perks, requirements, visa types and application process.
Under the Aged Care Labor Agreement, once an overseas worker has achieved Certificate III qualifications and worked in an Australian aged care centre for two years, their employer can nominate them for a Permanent Employer Visa Subclass 186. This visa entitles workers to live and work in Australia for four years while enrolling Medicare and including family members in their application.
Notably, although this visa may seem attractive to direct care workers, their occupation must first appear on the Consolidated Sponsored Occupation List (CSOL). According to labor agreement requirements, aged care employers can only sponsor foreign workers if there are genuine skills shortages with no suitable Australian candidates available to fill them.
If you need assistance in securing a work visa or more information on the Aged Care Industry Labor Agreement, IDP's registered Migration Agents are located throughout Australia to provide advice and assist with various visa types.
Aged Care Workers Job Description:
The Aged Care Worker, under a sponsorship visa, will provide compassionate and efficient daily care services to our aged residents in Australia. This role involves helping residents with their healthcare needs, promoting social interactions, and ensuring their overall well-being.
General Responsibilities:
1. Implement personalized care plans for each resident.
2. Assist residents with daily tasks such as bathing, dressing, and eating.
3. Coordinate with healthcare professionals in administering medications and treatments.
4. Organize social activities to encourage resident interaction and mental stimulation.
5. Maintain detailed records of residents' health progress and care procedures.
6. Ensure the safety and cleanliness of the facility.
General Requirements:
1. Must qualify for a sponsorship visa in Australia.
2. Certificate III in Aged Care or equivalent is desired.
3. Previous experience working in an aged care setting is preferred.
4. Excellent interpersonal skills to communicate effectively with residents, their families, and staff members.
5. Ability to remain patient and calm under pressure.
6. Should be physically fit to assist residents in their daily activities.
7. A valid police check clearance is necessary for employment in aged care facilities.
8. Must have a genuine desire to work with the elderly population.
How to Apply?
| | |
| --- | --- |
| Apply Now with United Workers Company | Apply Now |
| Visa Sponsorship In Aged Care in Indeed | Apply Now |
| Aged Care Sponsorship in Simply Hired | Apply Now |
| Also Check out Registered Nurse Aged Care Australia Sponsorship Job | Apply Now |
Disclaimer: _ The information contained in this website is for general information purposes only. The website aims to connect job seekers with potential employers and provide relevant job search resources. _ Please note that if you find any job closed, we will update that job as soon as possible. or
Find current job openings Here
. All The Best