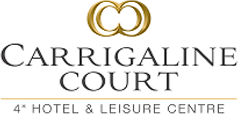 Job title: Accommodation Supervisor

Company: Carrigaline Court Hotel

Expected salary:

Location: Carrigaline, Co Cork
Accommodation Supervisor Job Details:
To ensure all staff in your departments comply with Hotel Policy regarding uniform and personal hygiene.
2.To be aware of the day's business both in Room Occupancy, Special Requirements and VIP needs.
3.To liaise with Reception regarding Room moves, VIP guests, Special Needs and act on any information given.
4.To issue keys, room lists, house assistant checklists and cleaning schedules to accommodation staff at the beginning of shift and collect and check them at end of shift.
5.To check all work given to the Room Assistants, Porters and Maintenance throughout the day to ensure standards are being adhered to.
6.To actively train all staff to the standards agreed and monitor their workperformance.
7.To ensure all Maintenance work in Bedrooms, Laundry and Public Areas are rectifiedprior to returning rooms back to reception.
8.To ensure Guest's and Hotel Laundry and Dry Cleaning is dealt with to the standard laid down.
9.To assist accommodation Manager to prepare rosters when required for Department in advance taking into account the business demand and to ensure that sufficient cover is available to meet these needs.
10.To minimize wastage of materials and energy through careful monitoring of staff.
11.To ensure all Accommodation Staff is aware of day to day business.
12.To maintain a par stock levels of stationary, linen and amenity requirements in order to ensure consistency in standards.
13.To follow the standard laid down for Lost Properly is strictly adhered to.
14.To work in conjunction with the Assistant Accommodations Manager to ensure the smooth and efficient running of the department.
15.To carry out a full Room check of every room to ensure it meets the agreed standard before returning the room to Reception as ready.
Apply for the job now!
Also, check out other jobs in Irelanda
Disclaimer: _ The information contained in this website is for general information purposes only. The website aims to connect job seekers with potential employers and provide relevant job search resources. _ Please note that if you find any job closed, we will update that job as soon as possible. or
Find current job openings Here
. All The Best