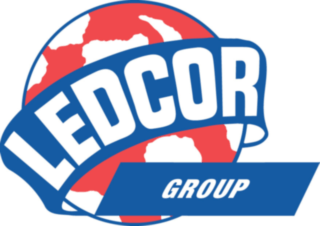 Job title: Avionics AME – Apprentice

Company: Ledcor

Expected salary:

Location: Yellowknife, NT
Avionics AME – Apprentice Job Details:
As an Apprentice Avionics AME, you are driven and self-motivated, previously having gained some experience working on large fixed wing aircraft. Under the direction of a qualified AME, you will join our skilled team of aviation professionals at Summit Air, servicing our diverse and growing fleet.
Working with Summit Air, safety is the top priority, and the perks are endless!
Joining our team means:
– Stability in knowing you have long term employment and growth opportunities

– A competitive wage so you can comfortably provide for your family

– Health & Dental Benefits that start the day you do and RRSP matching, so you and your family feel secure in the future
Click the link below to see what it's like to work with our team:
https://www.youtube.com/watch?v=wC-W5h3r5Ec&t=2s
Apply now to join the dynamic Summit Air team in Yellowknife, NT
Essential Responsibilities

Assist in maintaining aircraft electronic systems and equipment, including communications and navigation equipment
Assist in inspecting and testing aircraft electrical and avionics related systems
Assist in diagnosing electrical malfunctions or other related problems in the aircraft as per technical manuals, drawings or blueprints
Assist in the assembly and/or installation of replacement electronic components as per technical manuals, drawings or blueprints
Report problems to Engineers so action can be taken to rectify them, maintaining an accurate record of the maintenance history of the aircraft
Perform various duties including engine runs and aircraft towing, as trained and authorized to do so
Conduct hangar clean up
Sheet metal repairs as required
Qualifications

Aircraft Maintenance Diploma, or relevant training
Previous experience working with fixed wing aircraft, preferably larger turboprop, or jet engine aircraft
Must have own basic mechanics toolbox
Excellent troubleshooting and analytical skills
Ability to take direction and learn quickly
Proven observational, decision-making and time management skills
Mechanically inclined, ability to work with your hands
Computer knowledge
Strong verbal and written communication skills
Ability to work effectively as part of a team, as well as work independently
Work Conditions
Rotating shift schedule including nights & dayshift
Must be fully vaccinated and provide valid COVID-19 vaccination record
Additional Information:
Company Description
Summit Air, a member of the Ledcor Group of Companies, has been delivering remote aviation solutions to our customers for over 20 years. We have one of the largest and most diverse fleets in the industry. From moving cargo, to transferring passengers, to recreational flights for adventurers seeking to discover the North, we are a one-stop solution when it comes to safe and reliable aviation support. Learn more at
But when you work for Ledcor, your experience will go far beyond the project. Do you want a career that means more? Join our True Blue team now!
Employment Equity
At Ledcor we believe diversity, equity, and inclusion should be part of everything we do. We are proud to be an equal-opportunity employer. All qualified individuals, regardless of race, color, religion, sex, national origin, sexual orientation, age, citizenship, marital status, disability, gender identity, Veteran status or any other identifying characteristic are encouraged to apply.
Our True Blue team consists of individuals from all backgrounds who contribute diverse perspectives and experiences to Ledcor. We are committed to continuing to build on our culture of empowerment, inclusion and belonging.
Adjustments will be provided in all parts of our hiring process. Applicants need to make their needs known in advance by submitting a request via . For more information about Ledcor's Inclusion and Diversity initiatives, please visit our
Date Posted

Oct 12, 2023
27 Yellowknife Airport, 100 Dickins Street, Yellowknife, NT, Canada
Apply for the job now!
Also, check out other jobs in Canada
Disclaimer: _ The information contained in this website is for general information purposes only. The website aims to connect job seekers with potential employers and provide relevant job search resources. _ Please note that if you find any job closed, we will update that job as soon as possible. or
Find current job openings Here
. All The Best