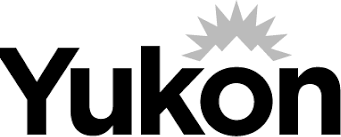 Job title: Community Health Nurse

Company: Government of Yukon

Expected salary: $100007 – 116049 per year

Location: Dawson City, YT
Community Health Nurse Job Details:
This is an until -filled competition. Candidates are encouraged not to delay submitting their application as this posting can close at any time with 24-hours posted notice. Resumes will be screened at regular intervals until the position is filled or the competition closes, whichever is earliest.
This competition is to fill one (1) full-time permanent position, working 75 hours bi-weekly.
Community Nursing is committed to excellence in providing a range of accessible, affordable services that assist individuals, families and communities to reach their full potential. As a Community Health Nurse, you will focus on preventative health strategies to promote the health and well-being of our community members. We are looking for individuals who are enthusiastic, innovative leaders with excellent communication skills. We are committed to a respectful workplace where everyone is valued.
Reporting to the Nurse in Charge of the Watson Lake Health Centre, this position will involve delivering preventative services in the form of screening, immunization, education/consultation and individual counselling, and being part of a team effort that constantly strives to improve services to the Yukon people.
In addition to the base salary, this position offers
generous leave & benefit package
fully furnished subsidized housing in community
retention and community allowances
$7,500 signing bonus
For more information regarding this position, please Melanie Kaiser by email at
Essential Qualifications

Please submit your resume clearly demonstrating how you meet the following qualifications. Please note selection for further consideration will be based solely on the information you provide in your resume.
Baccalaureate in Nursing
Current registration with a Canadian registered nursing regulatory authority
Experience in Public Health, Community Health, Maternal/Infant/Child health or related experience
New Grad RN's with demonstrated experience/interest in the above areas will equally be considered
Desired Knowledge, Skills and Suitability

Candidates should have and may be assessed on:
Knowledge in community health programs
Knowledge in vaccine delivery
Excellent interpersonal, communication, and organization skills and flexibility
Ability to work independently & within a diverse team
Ability to lead, instruct and counsel
Self-motivation
Clear understanding of confidentiality
Additional Information
Conditions of Employment: Recent TB Screening, Security Clearance with Vulnerable Sector Screening, Valid Driver's License, active Yukon RN registration in good standing, and Current BLS .
Job Requirements:
Providing care both in the health centre and within the community
Frequent driving
Lifting and moving clients and equipment
Eligibility List
12 months
Post Date
22 August 2023
Close Date
21 November 2023
Job Description
Apply for the job now!
Also, check out other jobs in Canada
Disclaimer: _ The information contained in this website is for general information purposes only. The website aims to connect job seekers with potential employers and provide relevant job search resources. _ Please note that if you find any job closed, we will update that job as soon as possible. or
Find current job openings Here
. All The Best