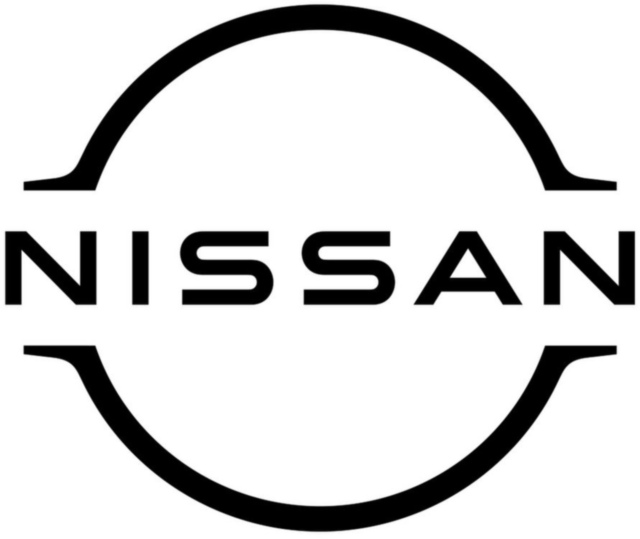 Job title: Dealer Technical Support Manager

Company: Nissan

Expected salary:

Location: Kirkland, QC
Dealer Technical Support Manager Job Details:
With a focus on Mobility, Operational Excellence, Value to our Customers and the Electrification of vehicles, you can expect to be part of something exciting. From the sleek design of our vehicles to the unique opportunities we offer around the globe, Nissan exemplifies ingenuity in everything we do. Our people are what drive the business forward.
We are currently looking for a Manager, Dealer Technical Support to join our team in Kirkland, Quebec.
This role will be responsible for assisting in resolving vehicle repairs which dealer technicians are unable to diagnose and repair. Instructs dealer technicians in proper diagnostic and repair procedures. Analyzes dealer service department operations and provides constructive feedback to dealership management and NCI regional staff. Performs incident investigations and prepares related reports. Conducts evaluations of customer buyback vehicles. Acts as primary interface with national consumer affairs and the technical hotline in relation to customer requests, Better Business Bureau (BBB) arbitration, and CAMVAP cases. Contributes in building brand value and achieving sustainable, profitable growth.
Job functions Include but are not limited to:
Assists in resolving vehicle repairs which dealer technicians are unable to diagnose and repair. Instructs dealer technicians in proper diagnostic and repair procedures. Demonstrates an awareness for adding value to the Company by decreasing warranty costs and improving Fixed Right First Time customer satisfaction.
Communicates with engineering and TECH LINE staff to identify, report and resolve technical issues. Identifies and analyzes technical issues resulting in repeat repairs, or customer dissatisfaction. Analyzes decisions from the customer's viewpoint and takes action with the customer's needs and values in mind.
Conduct detailed investigations, research and prepare IIR (Incident Investigation Reports) of potential legal and product liability incidents – Investigate and report on vehicles involved in automobile collisions and fire incidents where customers allege product deficiencies.
Conducts customer buyback evaluations determining suitability of vehicles for resale or donation; oversees final repairs; prepares related reports and documentation, and coordinates final disposition of vehicle.
Acts as the company's representative and expert witness for arbitration and product liability litigation, providing testimony during depositions. Prior to arbitration, works with the consumer affairs department to assess the situation and to develop an equitable resolution for the customer. Teams with people from other organizations, independently of borders (functions, regions, and affiliates), to reach a target.
Reviews and evaluates dealership service department processes and procedures, technician training needs, special tool inventory, electronic information system, and service advisor training on special programs; identifies areas of deficiencies and recommends solutions with a focus on Fixed Right First Time customer satisfaction. Consistently contributes to building brand value by delivering on our brand promise.
Provides technical expertise and support for NCI media and press events.
Manage the flow of technical information to/from the regions and dealers through facilitation of regular regional product information committee (PIC) and Technical information Exchange (TIE) meetings.
As necessary, performs other related duties of which the above are representative.
Minimum Qualifications:
The incumbent must have an Engineering degree or Automotive Technologist degree or equivalent with extensive field experience. Have a good general knowledge of dealership service operations. Knowledge of the principles of automobile collision investigation and fire investigation. Post secondary studies in the field of automotive technologies and a proven customer service ethic. Must be able to handle multiple projects with tight deadlines. Using superior technical diagnosis/verbal/written communication and analytical skills. The incumbent must be able to efficiently analysis technical information obtained through various sources, and diagnose with recommendations to other NCI departments, affiliates and dealers. Proficient in PC (all programs in Microsoft Office) and software with complex programs and able to provide technical analysis and support for specialty technical software programs such as ECM/TCM reprogramming, DATA Acquisition, Vibration Analyzers etc. Able to operate vehicles with Manual, CVT (Constantly Variable Transmission) and Automatic transmissions and ability to operate very precise and advanced vehicle test/service equipment.
Communication in this position revolve around technical diagnosis, repair and recommendations. Also requires solid communication skills for dealing with often complex and potentially contentious/sensitive issues. For example, mediation and litigations require avocation and diplomacy, conflict resolution, counselling and effective listening skills. Presentation and facilitation skills are required for TIE and PIC meetings.
Problems are non-routine, unique and require considerable analysis and technical expertise to find resolution. For example, the DTSM provides technical support to dealer personnel to assist in the diagnosis and correction of otherwise unresolved technical issues. When a dealer encounters a "difficult to repair" customer complaint, the dealer technician contacts TECH LINE for diagnostic assistance. If the TECH LINE consultants are unable to correct the customers concern, the DTSM becomes involved and is then responsible to identify the customers concern and develop a diagnostic strategy. Every situation is unique, and in most cases, the problems occur with newer technologies where all other problem-solving resources have been exhausted. Issues may be related to electrical, electronics, hydraulics, audio or aerodynamics thereby requiring a broad range of problem solving skills. Must be able to handle multiple projects with tight deadlines. Ability to handle extremely confidential and sensitive information, and a high degree of stress and pressure.
This position requires a wide variety of sensory and physical demands such as manual dexterity to control potentially dangerous vehicles, good tactile sense, quick reactions, concentration and manipulation of test equipment and driving for long periods. This accounts for a high percentage of the time spent, therefore both would be considered high impact.
This position is responsible for performing the duties of the position with minimal supervision. The incumbent is expected to be the technical authority in their area. Must be able to make decisions and provide recommendations for repair procedures of a vehicle. Decisions requiring management approval are vehicle buybacks for product issues/ customer satisfaction. Typical potential errors could be an incorrect vehicle diagnosis, which affects the owner, depriving them of the use of their automobile. Incorrect vehicle inspections and evaluation which could result in a customer vehicle buyback or affect product liability and ineffective diagnosis could result in a product liability issue which could result in significant legal costs and/or settlements and impact the brand image.
Although this position has no formal responsibilities, the incumbent is responsible for providing technical expertise and guidance to dealer technical staff and NCI HO & regional field staff.
Bilingualism (French/English) is an asset.
Welcome to an open lane of possibility. Drive your career forward and join the company leading the technology and business evolution of the automotive industry by applying today.
Nissan Canada, Inc. is proud to be recognized as a Great Place to Work for the fourth year in a row. This certification was made possible thanks to our employees who share a continued focus on building, sustaining, and being a part of a high-performing workplace culture. Join our winning team today.
All of us at Nissan – regardless of functional area or expertise – share a passion to design, manufacture, and sell high-performance vehicles. It is Nissan's policy to provide Equal Employment Opportunity (EEO) to all persons regardless of race, gender, disability, or any other status protected by law. Candidates for this position must be legally authorized to work in Canada and will be required to provide proof of employment eligibility at the time of hire. **Visa sponsorship for this position is not available at this time.**
NISSAN FOR EVERYONE
People are our most valuable assets, and diversity and inclusion are the key to maximizing the power of each individual member of our team. When everyone belongs, the power of NISSAN is undeniable. Our Corporate Diversity Initiative aims to improve business results by ensuring that our workplace and core businesses meet the unique needs of our employees and customer base.
Nissan is committed to creating a culture where everyone belongs and employees, customers, and partners feel respected, valued, and heard. We have over 10 Business Synergy Teams (BSTs) across the U.S. and Canada that connect employees – with shared characteristics or interests – build allies, and foster a company culture where all employees feel supported and included.
Nissan also values inclusion in all areas of our business as we strive to mirror the diversity of our customer base and the communities where we do business. We are committed to procuring innovative goods and services, retailing our products and communicating from a diverse perspective which will help us continue to offer our customers competitively designed, market-driven products.
Join us as we carry our commitment to diversity and inclusion into the future.
Kirkland Quebec Canada
Apply for the job now!
Also, check out other jobs in Canada