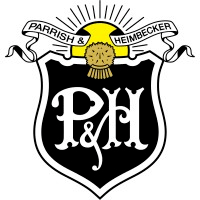 Job title: Fleet Compliance Manager

Company: Parrish & Heimbecker

Expected salary: $85000 per year

Location: Cambridge, ON
Fleet Compliance Manager Job Details:
Fleet & Compliance Manager
Parrish and Heimbecker
Join our team that shares your Passion & Heart for Canadian agriculture! Parrish & Heimbecker, Limited (P&H) has an opportunity for a motivated, forward-thinking, and dedicated individual as a Fleet Administrator for our Milling division based in our head office in Cambridge, ON.
P&H Milling
P&H is the largest Canadian-owned milling company. The P&H Milling Group sources wheat from Western Canada, Ontario, Quebec, and Atlantic Canada to produce quality flour and cereal products. The lineup includes hard red spring wheat flour for breads and other bakery products, soft winter wheat flour for cakes and cookies, as well as semolina flour for pasta, organic flour, and atta flour for chappati. In our specialty milling operation in Saskatoon, we also mill pea fractions.
From its mills in Halifax, Nova Scotia; Montreal, Quebec; Acton, Hanover, and Cambridge, Ontario; Saskatoon, Saskatchewan; and Lethbridge, Alberta, the P&H Milling Group supplies flour to customers throughout Canada, the United States, the Caribbean, the Middle East, Iceland, and Pacific Rim countries.
Salary and Benefits
Salary: 85,000/year
Parrish & Heimbecker Ltd has a people-first approach therefore, we offer many perks to our hard-working staff! Some of our benefits include:
Learning and Development Programs
Dental, Vision, and Extended Health Care
Tuition Reimbursement
Employee Assistance Program
Paid Time Off
RRSP Matching
Wellness Program
Company Events
Day to Day
For new equipment purchases and rental equipment returns; identify all inspections and maintenance to be performed in service.
Review estimates from service for all maintenance performed.
Handle all internal and external inquiries regarding maintenance issues.
Communicate all updates on equipment status to be internal.
Develop, implement, and evaluate all maintenance policies and procedures.
Prioritize repair and maintenance work for all units in service.
Maintain equipment database with all internal information and inspection and service history.
Maintain Capital Asset subledger; adding new equipment as it is purchased.
Manage and direct effective maintenance and repair programs for all equipment in the fleet.
Assist with long term planning for replacement and addition of new equipment asset additions.
Ensuring all equipment is ready for service including all required inspections prior to use.
Assist team in assessing what equipment to add to the fleet and advising the team of any potential issues with ongoing maintenance of that equipment in our fleet.
Developing relationships with all third-party vendors and internal teams as required.
Managing driver compliance (CVOR) / drivers abstract.
Organizing and administrating tanker wash scheduling.
Required Qualifications
Completed a post-secondary education in Supply Chain and Logistics or equivalent experience.
2 years' experience in logistics or supply chain
Knowledge of Transportation regulatory compliance (CVOR)
Proficient in Microsoft Excel and other Microsoft suite programs
High level of analytical and problem-solving skills
Preferred Qualifications
Working knowledge of legal regulations, Ontario Highway Traffic act and hours of service requirements.
Ability to independently handle multiple projects.
Excellent communication, negotiating and customer service skills.
Work and grow with a family-owned company.
Join our team with Purpose & History! P&H's roots go back over 110 years. We have always been a Canadian, family-owned and managed agri-business that understands the qualities and conditions needed for meaningful growth. Our corporate culture values are family values; honesty and integrity with a focus on listening and continuous learning. Like family, we support our staff to always do better.
With over 70 locations spanning from coast to coast, and trade links around the globe, P&H is growth-oriented, diversified and vertically integrated with operations spanning across grain merchandising, flour milling, crop input distribution and animal feed production.
To apply and learn more visit us at
We thank all applicants, but only those selected for an interview will be contacted.
P&H is committed to building a skilled and diverse workforce that is reflective of Canadian society. As a result, Parrish & Heimbecker, Limited is an equal opportunity employer and is in compliance with the Employment Equity Act. We welcome applications from women, aboriginal people, people with disabilities and members of visible minorities. Accommodations in relation to the job selection process are available upon request.
Powered by JazzHR
Apply for the job now!
Also, check out other jobs in Canada