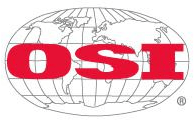 Job title: Industrial Engineer Summer Internship 2024

Company: OSI Group

Expected salary:

Location: Oakland, IA
Industrial Engineer Summer Internship 2024 Job Details:
This person will assist to design, develop, test and evaluate integrated systems for managing industrial production processes including human work factors, quality control, cost systems integration, inventory control, logistics, process flow, material flow, cost analysis, and production coordination. Increase production efficiency and process yield through people management, technology, and business organization.
The OSI Group is a premier food processing partner to leading brands across the globe with over 40 operations in 17 countries. Our worldwide operations create and manufacture custom beef, pork, poultry, pizza, baked goods, seafood, produce and other products for our customers. Since OSI opened its first family meat market in Chicago in 1909, one thing has remained steadfast: our unwavering dedication to our customer's success. Our customers describe us as a results-oriented global company full of highly talented, motivated, "can-do" people. Partners they trust to deliver what they need on time, every time. If this describes you, OSI may be the place for you to start or build on your career. Locations available across the Midwest, including Wisconsin, Illinois, and Iowa.
OSI Industries is an Equal Employment Opportunity employer that believes everyone has the right to be treated with dignity and respect. OSI does not discriminate on the basis of national origin, gender, race, color, religion, pregnancy, gender identity, sexual orientation, protected veteran status, disability, or any other characteristic protected by applicable law. All applicants will receive consideration for employment based on merit, qualifications and business needs. OSI participates in the E-Verify program
Required Skills
Required Experience
Apply for the job now!
Also, check out other jobs Here
Disclaimer: _ The information contained in this website is for general information purposes only. The website aims to connect job seekers with potential employers and provide relevant job search resources. _ Please note that if you find any job closed, we will update that job as soon as possible. or
Find current job openings Here
. All The Best