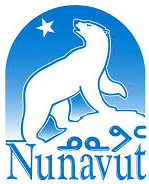 Job title: Mortgage and Lands Officer

Company: Government of Nunavut

Expected salary: $93148 – 105724 per year

Location: Arviat, NU
Mortgage and Lands Officer Job Details:
Community:
Arviat
Reference number:
2023-24-NHC-06006
Type of employment:
Union Status:
Salary:
$93,148.00 to $105,724.00 per year, 37.5 hours/week
Northern Allowance:
$22,178.00 per year
This employment opportunity is restricted to residents of Arviat only.
The Government of Nunavut was selected as one of Canada's Best Diversity Employers, Top Employers for Young People, and recent graduates in 2023. Nunavut is a dynamic, vibrant territory, committed to becoming an even better place for future generations. As a government, we are strengthening our unique model of governance – one that integrates Inuit societal values, promotes use of the Inuktut language, achieves a representative public service, and collaborates with partners to achieve the promise of Nunavut. Successful applicants will enjoy a competitive salary, medical and dental benefits, a defined benefit pension plan, relocation privileges and opportunities for training and career advancement.
The Nunavut Housing Corporation is an agency of the Government of Nunavut which serves the housing needs of one of the fastest growing and youngest populations in Canada. NHC's mandate is to create, co-ordinate, and administer housing programs in order to provide fair access to a range of affordable housing options to families and individuals in Nunavut. NHC has recently launched The Nunavut 3000 Strategy, ( ) which is a collaboration between the government and its partners to deliver 3,000 new units across the housing continuum by 2030.
Reporting to the District Comptroller, the Mortgage and Lands Officer is responsible for the administration of the Nunavut Housing Corporation's (NHCs) District mortgage and loans portfolio. The successful candidate is also responsible for land administration, especially regarding responsibility for the registering/ releasing of mortgages and maintenance of land lease records.
Key responsibilities of the successful candidate will also include:
Collecting, recording and reporting loan and lease payments;

Developing, preparing and arranging payment of land applications for new builds;

Preparing documents for lawyers, homeowners on transfer of title on leased units.
The knowledge, skills, and abilities required for this job are usually obtained through a diploma in Business Administration, Commerce, Economics, or a related field with a minimum of two (2) years of related working experience which can include experiece working with accounting systems, lands systems and lease or mortage registration. Completion of bookkeeping designation (CPB, CB, RPB) is considered an asset.
Acceptable combinations of education and experience may be considered for this position. We encourage you to apply if you have equivalent years of education and/or experience equal to the education and experience requirements listed above.
The Official Languages of Nunavut are Inuktut, English and French. Applicants may submit their resume in any of the official languages of Nunavut. Fluency in more than one of Nunavut's official languages would be considered an asset. Knowledge of Inuit communities, culture, land, Inuit Qaujimajatuqangit, Inuktut and experience working in a northern cross-cultural environment are also considered assets.
An eligibility list may be created to fill current and future vacancies across Nunavut Housing Corporation in all communities.
If you are interested in applying for this job, please email your cover letter and resume to . Please include the reference # in the subject line of your email.
The Government of Nunavut is committed to creating a representative workforce; therefore, priority will be given to Nunavut Inuit who self-identify as being enrolled under the Nunavut Agreement in accordance with the Priority Hiring Policy.
Government of Nunavut employees serving a probationary period must obtain and provide written authorization from the deputy head of their employing department. The authorization from the deputy head must accompany your application for your application to be considered.
Possession of a criminal record may not disqualify candidates from being considered. An assessment of the criminal record will be measured against the scope and duties of the position. This is only a requirement for positions that require a satisfactory criminal record or vulnerable sector check.
Applicants may submit their resume in any of the Official Languages of Nunavut.
Only those candidates selected for an interview will be contacted.
The onus is on candidates in receipt of foreign post-secondary education credentials to have their foreign credentials assessed through a recognized Canadian education institution. Failure to do so may result in the rejection of their application.
Also, check out other jobs in Canada
Disclaimer: _ The information contained in this website is for general information purposes only. The website aims to connect job seekers with potential employers and provide relevant job search resources. _ Please note that if you find any job closed, we will update that job as soon as possible. or
Find current job openings Here
. All The Best