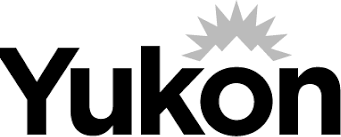 Job title: Finance Clerk

Company: Government of Yukon

Expected salary: $66522 – 76947 per year

Location: Whitehorse, YT
Finance Clerk Job Details:
This is a permanent full-time position, working 75 hours bi-weekly.
At Energy, Mines and Resources, we are committed to a healthy and sustainable resource sector, managed in partnership with Yukoners. We embrace a work environment where problem solving, creativity, teamwork, risk management and personal effort result in the attainment of our goals and those of our clients.
Reporting to the Head, Accounting Operations, the Finance Clerk provides a wide range of financial and administrative services to the branches of Energy Mines & Resources such as ensuring the effective and efficient management of accounts payable and receivable functions on behalf of EMR, and assisting the Head, Accounting Operations in monitoring and maintaining unit program budgets and providing support to branches as required. The position generates a variety of routine and informal financial information reports for the branches for the purposes of auditing, verifying and monitoring all program materials, internal financial transactions and office administration functions; and also acts as liaison with the Department of Finance.
For more information, please contact Cheryl Horoscoe, Manager, Financial Operations at (867) 667-3755 or at
For more information on the recruitment process, please contact Marni Delaurier, HR Consultant at
Essential Qualifications
Please submit your resume clearly demonstrating how you meet the following qualifications. Visit our website on when applying on Yukon government jobs. Please note selection for further consideration will be based solely on the information you provide in your resume. A cover letter is not required.
Post-secondary coursework in accounting or bookkeeping
Experience performing a broad range of financial functions, ie. preparing financial reports, accounts payable and receivable functions and reconciliations
Experience in applying and/or administering resource and/or financial legislation
Experience using Yukon Government computerized financial systems (i.e. FMIS, Quest and Front End) would be an asset
Candidates who have a combination of education, training and experience equivalent to the essential qualifications listed above will be equally considered.
Desired Knowledge, Skills and Suitability
Candidates should have, and may be assessed on their:
Well-developed interpersonal skills
Good writing and organizational skills
Solid understanding of office and financial procedures
Ability to work both independently and as part of a team in a results driven environment
Ability to use computer software for word processing, spreadsheets and database management
Eligibility List
12 months
Post Date
10 October 2023
Close Date
23 October 2023
Also, check out other jobs in Canada
Disclaimer: _ The information contained in this website is for general information purposes only. The website aims to connect job seekers with potential employers and provide relevant job search resources. _ Please note that if you find any job closed, we will update that job as soon as possible. or
Find current job openings Here
. All The Best