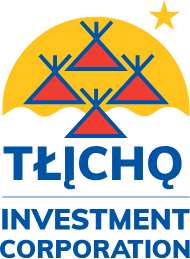 Job title: Property Management Coordinator (TPM – Behchokǫ̀)

Company: Tłı̨chǫ Investment Corporation

Expected salary:

Location: Behchoko, NT
Property Management Coordinator (TPM – Behchokǫ̀) Job Details:
Tłı̨chǫ Property Management is looking for an experienced, organized, reliable, and dependable worker to join our team as the Property Management Coordinator located in Behchokǫ̀, NT.
Reports to: Operations Superintendent
Term: Part-Time Permanent, Monday-Friday, 8:00am-12:00pm, and Monday-Sunday on-call outside working hours for Behchokǫ̀ Motel emergencies, no 4-hour call outs.
Location: Behchokǫ̀, NT
Duties and Responsibilities:
1. Edzo Airport
Tuesday & Wednesday onsite flight administration.
On call as needed for unexpected flights/delays.
2. Behchokǫ̀ Motel
Motel reservation bookings & coordination.
Motel operations repairs & maintenance.
3. Janitorial & Security Staff
Coordinate and schedule security/janitorial staff for the Nishi-Khon Complex, Behchokǫ̀ Health Center, Nursing Residence, Tłı̨chǫ Government office and Behchokǫ̀ Motel.
4. Administration
Tenant/Customer utility, insurance, etc., follow up and logging.
AR/AP assistance as directed by your direct report.
General/unforeseen administrative duties as requested by your direct report.
Requirements:
Minimum 2 years of administrative support experience an asset.
Class 5 driver's licence an asset.
Minimum Grade 12 education.
Good communication and effective listening skills.
Ability to work independently and productively.
Being a strong team player, communicator, and having an awesome and approachable personality are musts!
If you think this could be the perfect role for you, we'd love to hear from you!
Apply for the job now!
Also, check out other jobs in Canada
Disclaimer: _ The information contained in this website is for general information purposes only. The website aims to connect job seekers with potential employers and provide relevant job search resources. _ Please note that if you find any job closed, we will update that job as soon as possible. or
Find current job openings Here
. All The Best