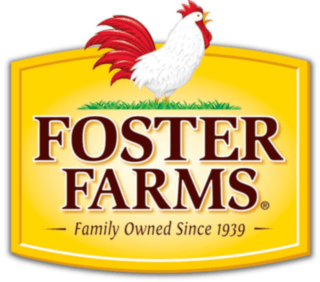 Job title: Shipping Supervisor (3rd Shift – 10pm to 6am)

Company: Foster Farms

Expected salary:

Location: Farmerville, LA
Shipping Supervisor (3rd Shift – 10pm to 6am) Job Details:
Company Description
Foster Farms has been serving families since 1939. Since the founding days, Foster Farms has always been committed to providing consumers with the highest-quality, best-tasting poultry products available. Our commitment to excellence, honesty, quality, service, and our valued TEAM Members will shine through in everything we do.
Foster Farms is always looking for talented individuals to join the Foster Farms TEAM. We offer the experience of a large organization, however, we operate like a family business. More than half of our job openings are filled by internal promotion, and we encourage TEAM Members to gain a variety of experiences across different functional groups.
Job Description

Direct and assign work to the hourly workforce. Ensure that the receiving and shipping process is completed correctly, accurately, and in a timely manner.
Directly responsible for meeting departmental goals.
Train, direct and motivate employees to achieve department goals and standards on yield, quality, food safety, productivity and safety.
Responsible for making decisions to ensure the safety and quality of Foster Farms product once it has left the facility for delivery.
Responsible for decisions regarding corrective actions, non-conforming product, process deviations, finished product releasing, document control and customer complaints.
Control overtime, maintain employee morale, and product quality/food safety.
Report and maintain productivity numbers, period ending inventory, Kronos, and re-work report.
Directly responsible for giving safety orientations and safety meetings.
Qualifications

Bachelor's degree in Business or related field preferred
1-3 years experience in warehousing/shipping, preferably in a food industry environment.
Familiarity with inventory management.
Strong organization, computer, and interpersonal skills.
Able to work in a cold environment and stand/walk for eight to ten hours per day.
Open and available to all production hours.
Ability to make sound judgment and good decisions regarding quality and wholesomeness of product.
Additional Information
All your information will be kept confidential according to EEO guidelines.
Foster Farms is an Equal Opportunity Employer – Minorities, Females, Veterans and individuals with disabilities are encouraged to apply.
Foster Farms participates in E-Verify during the hire process at all locations for all new TEAM Members.
Apply for the job now!
Also, check out other jobs in United States
Disclaimer: _ The information contained in this website is for general information purposes only. The website aims to connect job seekers with potential employers and provide relevant job search resources. _ Please note that if you find any job closed, we will update that job as soon as possible. or
Find current job openings Here
. All The Best