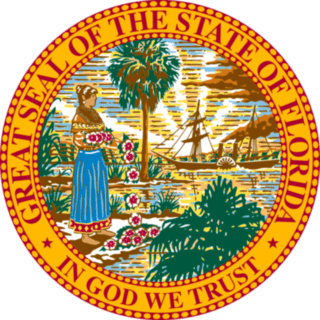 Job title: AGRICULTURE AND CONSUMER PROTECT SPEC

Company: State of Florida

Expected salary: $32760 – 37974.82 per year

Location: Daytona Beach, FL – Port Orange, FL
AGRICULTURE AND CONSUMER PROTECT SPEC Job Details:
Requisition No: 807362
Agency: Agriculture and Consumer Services
Working Title: AGRICULTURE AND CONSUMER PROTECT SPEC – 42000670
Position Number: 42000670
Salary: $32,760.00 – $37,974.82
Posting Closing Date: 09/29/2023
AGRICULTURE AND CONSUMER PROTECTION SPECIALIST
FLORIDA DEPARTMENT OF AGRICULTURE AND CONSUMER SERVICES
DIVISION OF CONSUMER SERVICES
BUREAU OF STANDARDS
***OPEN COMPETITIVE OPPORTUNITY***
This position's headquarters is negotiable within Volusia, Flagler and St. Johns County.
CONTACT:
Christine Wood, 850-728-1319
MINIMUM REQUIREMENTS:
A high school diploma or its equivalent.
Requires possession of a valid Class E driver license.
***ATTENTION CANDIDATES***
To be considered for a position with the Florida Department of Agriculture and Consumer Services:

All fields in the Candidate Profile must be completed (an attached resume is not a substitution for the information required on the candidate profile).
Work history, duties and responsibilities, hours worked, supervisor, and formal education fields, etc. must be filled out to determine qualifications for this position.
Responses to Qualifying Questions must be verifiable in the Candidate Profile.
The Florida Department of Agriculture and Consumer Services values

and supports employment of individuals with disabilities. Qualified

individuals with disabilities are encouraged to apply.
ADDITIONAL REQUIREMENTS:
This position has regulatory responsibilities and is subject to the provisions of s. 112.313, Florida Statutes, and Section 60L-36.003, F.A.C.
Moderate travel required.
NOTES:
Successful applicants must pass a background screening, including fingerprinting, as a condition of employment.
JOB DUTIES:
Inspect and test commercial weighing and measuring devices and related facilities for accuracy, correctness and general compliance with state laws and regulations. Order the repair and/or remove from service devices not meeting tolerances and standards. Overses the correction of devices to ensure work is done properly by qualified personnel.
Inspect packages and containers for proper quantity declaration and label content. Draw and examine samples of petroleum products, antifreeze and brake fluid samples for laboratory analysis. Weigh or measure contents of packages, comparing results with values stated on labels. Remove from sale products which do not conform to established standards. Oversee disposition of stop sale commodities and authorize release when standards are met.
Record all inspections, findings, observations and field actions on official report forms. Submit reports of disposition of violations to bureau supervision. Maintain accurate records of installations or equipment to be inspected. Submit updated records of equipment or facility changes as they occur in territory. Submit accurate records of daily activities and travel incurred in fulfilling assignments. Submit accurate travel and other expense documents in accordance with department policies. Keep database up to date and in compliance with established directives. Report any problems with its operations to bureau management. Follow department and bureau purchasing guidelines and submit required documentation to bureau offices, as needed. Maintain assigned test equipment in prescribed condition.
Investigate violations or suspicious matters pertaining to articles of the Petroleum Inspection Law and the Weights and Measures Law; report findings and recommendations to supervisor. Investigate consumer complaints on products or devices, reporting findings to complainant and Tallahassee headquarters.
Conduct price verification inspections to assure pricing accuracy in accordance with state laws and regulations. Supervise pricing corrections and issue stop sale orders on items not corrected immediately. Authorize release of products once requirements have been met.
Certify company or industry representatives who apply to repair and seal measuring devices. Includes checking applicant's equipment and qualifications and approving for certification. Know and stay updated on all laws, regulations, test tolerances and inspection procedures. Remain up to date on types of equipment inspected and be familiar with all facility locations. Maintain required safety training documents for assigned duties. Attend schools and seminars and educate industry and the general public on laws and regulations pertaining to weighing and measuring devices and related facilities. Appear at meetings or exhibitions to speak on inspection activities as needed. Appear as witness in court to testify on violations of the law. Perform other duties and tasks as assigned.
KNOWLEDGE, SKILLS, AND ABILITIES:
This position involves inspection duties that require the physical ability to perform activities that include, but are not limited to:

Ability to lift and carry up to fifty pounds approximately 50 times per day
Ability to work outdoors in all weather conditions
Ability to frequently bend, kneel, climb, stand, and walk several hours each day
Ability to work on uneven terrain.
The Benefits of Working for the State of Florida
Working for the State of Florida is more than a paycheck. The State's total compensation package for employees features a highly competitive set of employee benefits including:

Annual and Sick Leave benefits;
Nine paid holidays and one Personal holiday each year;
State Group Insurance coverage options, including health, life, dental, vision and other supplemental insurance options;
Retirement plan options, including employer contributions (For more information, please visit
😉 * Flexible Spending Accounts;
Tuition waivers;
And more!
For a complete list of benefits, visit .
SPECIAL NOTES:
The State of Florida is an Equal Opportunity Employer/Affirmative Action Employer, and does not tolerate discrimination or violence in the workplace.
Candidates requiring a reasonable accommodation, as defined by the Americans with Disabilities Act, must notify the agency hiring authority and/or People First Service Center (1-866-663-4735). Notification to the hiring authority must be made in advance to allow sufficient time to provide the accommodation.
The State of Florida supports a Drug-Free workplace. All employees are subject to reasonable suspicion drug testing in accordance with Section 112.0455, F.S., Drug-Free Workplace Act.
VETERANS' PREFERENCE. Pursuant to Chapter 295, Florida Statutes, candidates eligible for Veterans' Preference will receive preference in employment for Career Service vacancies and are encouraged to apply. Certain service members may be eligible to receive waivers for postsecondary educational requirements. Candidates claiming Veterans' Preference must attach supporting documentation with each submission that includes character of service (for example, DD Form 214 Member Copy #4) along with any other documentation as required by Rule 55A-7, Florida Administrative Code. Veterans' Preference documentation requirements are available by clicking . All documentation is due by the close of the vacancy announcement.
Apply for the job now!
Also, check out other jobs in United States
Disclaimer: _ The information contained in this website is for general information purposes only. The website aims to connect job seekers with potential employers and provide relevant job search resources. _ Please note that if you find any job closed, we will update that job as soon as possible. or
Find current job openings Here
. All The Best