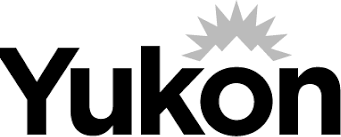 Job title: Airport Equipment Operator

Company: Government of Yukon

Expected salary:

Location: Whitehorse, YT
Airport Equipment Operator Job Details:
This is to fill one (1) permanent, full-time position working 80 hours biweekly.
Highways and Public Works – who we are
Employees at Highways and Public Works are responsible for ensuring safe and efficient public highways, airstrips, buildings, and information systems. Our collective vision is to make a difference in the lives of Yukoners. At all levels of our organization, we value leadership, innovation, teamwork, and keeping our people safe. Our priorities are to be client focused, to support our people, to build sustainably, and to advance reconciliation throughout Yukon.
This opportunity…
This position is responsible for operating heavy equipment to remove snow, water, ice and other contaminants from all airport airside/groundside surfaces. The position also maintains airside/groundside areas using hand shovels, mower equipment and other light equipment to ensure the safety of aircraft and passengers.
If you are interested in this opportunity, please review this information:
Essential Qualifications (what we're looking for in your resume):

Please submit your resume clearly demonstrating how you meet the following qualifications. Please note selection for further consideration will be based solely on the information you provide in your resume.
Experience operating a wide variety of heavy equipment (including but not limited to dump truck and loader);
Experience performing minor mechanical maintenance (for example, oil changes, grease fittings, etc.);
Valid Class 3 Driver's License with air endorsement upon hire;
Experience performing winter surface maintenance, preferably the use of a snow blower and sweeper attachment;
Completion of an accredited heavy equipment operator course is an asset.
If your resume shows education, training, and/or experience equivalent to the essential qualifications listed above, your application may be equally considered.
Desired Knowledge, Skills and Suitability (what candidates should have and may be assessed on):
Commitment to working safely in an environment which promotes respect, dependability and reliability;
Excellent communication and interpersonal skills;
Adaptability to changing priorities;
Initiative and self-motivation;
Ability to work unsupervised or in a team environment.
Conditions of Employment
Valid Yukon Class 3 driver's license with air endorsement, Transport Canada Transportation Security Clearance (within 6 months), Restricted Radio Operator's License (within 3 months), Airside Vehicle Operator's Permit (within 3 months) and certification on airport heavy equipment (as needed for position within 6 months).
Job Requirements
Travel, working in adverse weather conditions, mandatory use of personal protective equipment, shift work and working outside of headquarters area for extended periods of time.
Additional Information
Questions?
If you have questions about this position, please contact Ryan MacKinnon at
If you have questions about applying on a job with Yukon government or if you need an accommodation for this staffing process, please contact Kylie Townend, HR Consultant at
Eligibility List
12 months
Post Date
6 October 2023
Close Date
21 October 2023
Job Description
Apply for the job now!
Also, check out other jobs in Canada
Disclaimer: _ The information contained in this website is for general information purposes only. The website aims to connect job seekers with potential employers and provide relevant job search resources. _ Please note that if you find any job closed, we will update that job as soon as possible. or
Find current job openings Here
. All The Best