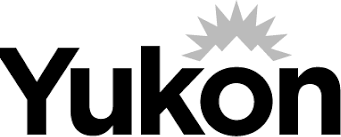 Job title: Business Improvement Analyst

Company: Government of Yukon

Expected salary: $82743 – 95940 per year

Location: Whitehorse, YT
Business Improvement Analyst Job Details:
This posting is to fill 1 to 2 term positions with a possibility of extensions and future positions. Temporary assignments and underfill hires may be considered.
Highways and Public Works – who we are
Employees at Highways and Public Works (HPW) are responsible for ensuring safe and efficient public highways, airstrips, buildings, and information systems. Our collective vision is to make a difference in the lives of Yukoners. At all levels of our organization, we value leadership, innovation, teamwork, and keeping our people safe. Our priorities are to be client focused, to support our people, to build sustainably, and to advance reconciliation throughout the Yukon.
The opportunity…
We are looking for a Business Improvement Analyst to join our Business Modernization team! The Business Modernization Unit (BMU) is the Yukon government's only consulting unit. Through a variety of consulting services, we guide our clients from across the department in solving their most complex business and organizational problems. We support our clients in creating lasting improvements in efficiency, effectiveness, and leadership. We pride ourselves on our innovative and solution-focused culture and strong project management framework tools. Initiatives we are involved in span from developing and implementing new and efficient business processes to evaluating and assisting changes in organizational structures and cultures.
This position will work closely with clients, management, project managers and other peer staff to develop new innovative methods that ensure client priorities are being accomplished in the most efficient way.
Who are we looking for?
Creative systems thinkers, passionate about continuous process improvement, and interested in process analysis, project management, and change management.
Lovers of learning who are excited about digging into a variety of new subject areas and who are thrilled about the concept of life-long learning.
What will you be doing?
Work within a supportive team to identify, define and deliver business improvement opportunities for clients at the Department of Highways and Public Works.
Work can include process mapping and definition, research, project management and change management activities.
Coach and support clients throughout the project process and in the long-term adoption of their business and organizational improvements.
Lead the delivery of smaller to mid-sized projects.
Why you might like working for us?
Expand your business analysis toolset with the support from an innovative team, focused on delivery and customer service.
Gain experience in change management, facilitation techniques and project management through training sessions, project experience and our project management framework.
Develop with us a learning path that aligns your project and training opportunities with your career goals.
Every new employee will have a mentor assigned to them.
Still on the fence? Learn more about what the Yukon has to offer and all the benefits of working for Yukon government.
If you are interested in this opportunity, please review this information:
Essential Qualifications (what we're looking for in your resume):

Please submit your resume clearly demonstrating how you meet the following qualifications. Please note selection for further consideration will be based solely on the information you provide in your resume.
Post-secondary degree or coursework in the field of Commerce, Business Administration, Project Management, Business Analysis, Policy Analysis, Social Sciences, Information Technology, or other related discipline.
Experience engaging with stakeholders and clients to gather input/ requirements and develop workflows and solutions.
Experience producing problem analyses, options analyses and recommendations for stakeholders, clients, or management.
Experience leading business analysis, process mapping and process improvement will be considered an asset.
Experience around LEAN methodology will be considered an asset.
Experience with project management will be considered an asset, including experience with agile methodology, as well as change management concepts.
Experience in designing and facilitating workshops, including business and strategic workshops will be considered an asset.
Experience in public sector program and service identification, definition, and design will be considered an asset.
If your resume shows education, training, and/or experience equivalent to the essential qualifications listed above, your application may be equally considered.
Desired Knowledge, Skills, and Suitability (what candidates should have and may be assessed on):
Excellent verbal and written communications skills
Excellent research, analytical and problem-solving skills
Strategic thinking skills
Basic organizational awareness and/or knowledge of change management
Basic familiarity with the public sector and/or project management
Excellent team building and collaboration skills
Ability to establish strong and effective working relationships with co-workers, and other stakeholders
Exceptional client service focus
Job Requirements
Travel and mandatory use of personal protective equipment.
Questions?
If you have questions about this position, please contact Anett Kralisch, Manager, Business Modernization Unit at .
If you have questions about applying on a job with Yukon government or if you need an accommodation for this staffing process, please contact our human resource consultant Joyce Figueroa at
Eligibility List
12 months
Post Date
3 October 2023
Close Date
23 October 2023
Job Description
Apply for the job now!
Also, check out other jobs in Canada
Disclaimer: _ The information contained in this website is for general information purposes only. The website aims to connect job seekers with potential employers and provide relevant job search resources. _ Please note that if you find any job closed, we will update that job as soon as possible. or
Find current job openings Here
. All The Best