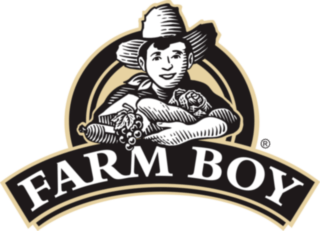 Job title: Meat Cutter

Company: Farm Boy

Expected salary:

Location: Ottawa, ON
Meat Cutter Job Details:
Company Description
At Farm Boy, it is our mission to create a fun, fresh experience for all! Whether you are a team member or a customer, Farm Boy is passionate about creating a unique fresh food shopping experience and ensuring that we deliver on our commitments.
As we continue to grow within Ontario, Farm Boy is excited to welcome new team members that share our passion for providing the best fresh shopping experience!
Job Description
This position is responsible for the cutting and preparation of all meats (beef, pork, veal, lamb, and fowl) and fish required for the self-serve and service meat areas. The performance of the duties must ensure a quality service approach to all employees, customers and suppliers. All responsibilities must be performed in a manner consistent with the Farm Boy Way.
Major Responsibilities:
Provide superior customer service and support Farm Boy's vision of the best fresh shopping experience.
Have a passion for food and knowledgeably handle all customer questions or comments confidently.
Utilizing Farm Boy Service Standards, welcome, greet and offer customer assistance as required.
Cut and prepare all fresh and prepared meat for sale and always ensure an adequate supply of cuts.
Package, stock and rotate display counters ensuring that product is finessed and of high quality.
Keep the work, storage and store areas clean and safe at all times by performing general "housekeeping" as required, including equipment maintenance and sanitizing, sweeping and mopping.
Comply with all corporate policies, especially as they relate to Health and Safety, Food Safety and equipment use.
Perform opening and closing procedures and offer assistance to other team members as required.
Assist management in the performance of inventory-taking and recommend the ordering of merchandise and supplies.
May be requested to undertake other related duties on a periodic basis.
Qualifications

Typically requires 1 to 3 years of related experience in a similar role, or an equivalent combination of education and experience.
Superior customer service, organizational and interpersonal skills.
Ability to work with little supervision with a high standard for quality, attention to detail and cleanliness.
Ability to work in a team environment with clear and effective communication style, both written and oral.
Flexible schedule, including weekends, evenings and holidays.
Fluency in English and French shall be considered an asset.
Work & Sensory Environment:
May be required to wear cumbersome protective clothing or equipment.
Required to lift, carry or handle heavy objects.
Required to stand and walk for long periods of time during shift.
Required to work in a cold environment for prolonged periods of time.
Additional Information
Accommodation is available upon request for applicants and employees with disabilities.
Apply for the job now!
Also, check out other jobs in Canada