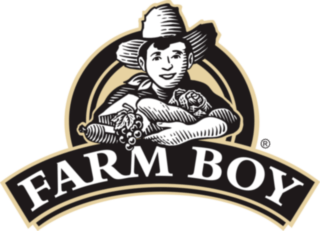 Job title: Meat Department Manager

Company: Farm Boy

Expected salary:

Location: Canada
Meat Department Manager Job Details:
Company Description
At Farm Boy, it is our mission to create a fun, fresh experience for all! Whether you are a team member or a customer, Farm Boy is passionate about creating a unique fresh food shopping experience and ensuring that we deliver on our commitments.
As we continue to grow within Ontario, Farm Boy is excited to welcome new team members that share our passion for providing the best fresh shopping experience!
Job Description
This position is responsible for ensuring that all objectives and goals of the department and store, as communicated by the Store Manager, are met and/or exceeded and for the day-to-day management of specific aspects of the department including ordering, merchandising, labour scheduling and customer service. The performance of the duties must ensure a quality service approach to all employees, customers and suppliers. All responsibilities must be performed in a manner consistent with the Farm Boy Way.
Major Responsibilities:
Provide superior customer service and support Farm Boy's vision of the best fresh shopping experience.
Work with the Store Manager and Retail Specialist to execute strategies aimed at successfully accomplishing stated goals (e.g. financial results).
Team development, interviewing, training, reviews, coaching, motivation and recognition all while maintaining a high level of confidentiality and trust.
Consistent and effective communication to lead the team, including one-on-one coaching, huddles, metrics, product knowledge and corporate policies and procedures.
Responsible for retail operations and deliverables (e.g. inventory, ordering, item maintenance, quality and rotation, shrink, merchandising, invoicing, scheduling, payroll).
Participate in store coverage rotation as a Manager on Duty (eg. opening/closing store, alarm system emergency contact support) as directed by the Store Manager.
Ensure compliance with Safe Food Handling regulations as well as Health and Safety policies and procedures.
May be requested to undertake other related duties on a periodic basis.
Qualifications

Typically requires completion of a post-secondary program with an emphasis in business, plus a minimum of 3 years of progressively responsible supervisory or management experience in a similar role or an equivalent combination of education and experience.
Successful completion of a Public Health Food Handler certification, Smart Serve plus Level A First Aid and Basic CPR certification, or the commitment to complete within 6 months.
Excellent organizational, interpersonal and analytical skills.
Clear and effective communication style, both written and oral.
Good judgment and decision-making abilities while communicating with customers and Farm Boy team members.
Ability to learn manual and automated systems/tools.
Skilled at working in a fast-paced environment while maintaining priorities and a high level of performance.
Flexible schedule, including weekends, evenings and holidays.
Fluency in English and French shall be considered an asset.
Work & Sensory Environment:
Providing service to several people or departments, working under many simultaneous deadlines.
Required to stand and walk for long periods of time during shift.
Required to lift, carry or handle heavy objects.
Also, check out Job Opportunities Sponsorship in Canada