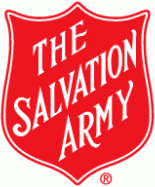 Job title: Pathway of Hope Caseworker

Company: The Salvation Army

Expected salary: $19.43 – 24.29 per hour

Location: Saskatoon, SK
Pathway of Hope Caseworker Job Details:
Description
The Salvation Army is an international Christian church. Its message is based on the Bible; its ministry is motivated by love for God and the needs of humanity.
Mission Statement The Salvation Army exists to share the love of Jesus Christ, meet human needs and be a transforming influence in the communities of our world.
Core Values The Salvation Army Canada and Bermuda has four core values:

Hope: We give hope through the power of the gospel of Jesus Christ.

Service: We reach out to support others without discrimination.

Dignity: We respect and value each other, recognizing everyone's worth.

Stewardship: We responsibly manage the resources entrusted to us.
This position brings life to the mission of The Salvation Army through casework services through the Pathway of Hope initiative. Pathway of Hope is an integrated mission case management framework, and the work of this position supports the organizational desire to move from transactional distribution services toward relational and transformational ministry. This position provides casework services through a collaborative approach in which ministry units partner as stakeholders in serving the community.
Through a referral process, this position offers mobile casework services to all CFS ministry units in Northern Saskatchewan and Manitoba, is based out of The Salvation Army Saskatoon, and meets with participants in person and via video conferencing, as necessary, and sometimes engages with participants in public settings or in homes, as appropriate. Along with other local Team members will journey with participants to reach their goals and build hope for the future.
This position supports ministry unit integration, encourages the delivery of spiritual care services by each ministry unit team, and contributes to produce and promote opportunities for corps members and volunteers to get involved.
Temporary Part Time – End date mid-February 2024
12-15 hours per week
Monday to Friday
KEY RESPONSIBILITIES:
Ministry Unit Coordination:
Serve as the primary caseworker and key contact for Pathway of Hope in the Northern Saskatchewan and Manitoba
Work with each ministry unit to form a local Pathway of Hope team including Officers, employees, congregation members, volunteers, and community partners, to work with participants from a holistic perspective.
Provide client intake and assessment to Pathway of Hope participant referral and enrollment processes.
Work with the Pathway of Hope participant and ministry unit teams ongoing to coordinate goal setting and action plans.
Connect with each ministry unit location (via phone, video conference, or in-person) to coordinate community linkages, referral and enrollment processes, and any reporting requirements.
Facilitate ministry unit access to the services of the THQ Pathway of Hope team including case consultation and technical assistance, training and development, and evaluation and reporting.
Ensure program policies and procedures are followed to maintain integrity, accountability, and program outcome measurements.
Attend and participates in trainings and meetings as required by the Ministry Units, Divisional and Territorial Headquarters
Ensure consistent communication by participating in regular meetings and conference calls with Pathway of Hope teams, divisional personnel, and the THQ Pathway of Hope team.
Connect with the THQ Pathway of Hope Regional Coordinator (virtually or in-person) at least monthly to discuss participant progress.
Collaborate with the THQ Pathway of Hope Regional Coordinator to promote and organize training opportunities.
Perform other duties as assigned.
Direct Case Management Services:
Engage and build rapport with the target population.
Maintain a caseload of 12-18 participant files.
Perform all aspects of the case management process using the Pathway of Hope framework (pre-screening, intake, assessment, goal planning, action, transition, and follow-up)
Develop goal plans with each participant and schedule regular meetings to review progress and engage in further planning.
Complete initial and ongoing assessments with each participant
Effectively maintain records to accurately reflect services rendered using all appropriate forms, including detailed case notes for every interaction
Ensure confidentiality is maintained in accordance with Operating Policy and applicable legislation.
Conduct/arrange home visits, as needed.
Provide information and referral services, as needed, including to ineligible participants.
Assist participants in making linkages and accessing community resources; offer/arrange accompaniment services as appropriate.
Community Networking and Partnerships:
Network with other service providers and maintain relationships with community agencies to provide comprehensive services for participants.
Attend agency and community meetings as needed.
QUALIFICATIONS AND EDUCATION REQUIREMENTS:
Education/Certifications:
Post-secondary degree/diploma in Social Work or other Human Services Field
Proficient in Microsoft Office and video conferencing applications (i.e. Microsoft Teams and Zoom)
Ability to enter data and perform statistical analysis efficiently and accurately.
A valid Driver's License and a clear Drivers Abstract
Current certification in First Aid/CPR
Experience:
Previous experience in social services/mental health setting
Display competence in developing and maintaining appropriate client relationships and interagency relations.
Excellent organizational, interpersonal and communication skills (written and oral)
Have experience with program facilitation, administrative duties, and program development.
Minimum 2 years of experience working with inner city agencies/services and clients.
Experience performing administrative tasks.
Experience with community development considered an asset.
Successful candidates, prior to hiring, may be required to provide:
Background check consent
Education verification
PREFERRED SKILLS/CAPABILITIES:

Ability and willingness to travel, as required.
Excellent organizational, interpersonal and communication skills (written and oral)
A team player: ability to work in a compassionate, respectful, and non-judgmental manner.
Proficient in Microsoft Office applications
Ability to enter data and perform statistical analysis efficiently and accurately.
Ability to work collaboratively in a team environment and independently when required providing necessary information and documentation, if necessary
Detail oriented skills and ability to juggle multiple cases.
High standards of integrity, judgment and confidentiality and an ability to model the values and standards of The Salvation Army
Ability to deal effectively with the public, government, business leaders and professionals.
Strong commitment to and ability to clearly articulate the mission statement, values and beliefs of The Salvation Army
The Salvation Army will provide reasonable accommodation upon request. Please let us know if you have a need for any accommodation.
We thank all applicants, however, only those candidates to be interviewed will be contacted. Internal Applicants, must advise your managing supervisor of your intentions prior to submitting your application.
Apply for the job now!
Also, check out other jobs in Saskatchewan
Disclaimer: _ The information contained in this website is for general information purposes only. The website aims to connect job seekers with potential employers and provide relevant job search resources. _ Please note that if you find any job closed, we will update that job as soon as possible. or
Find current job openings Here
. All The Best