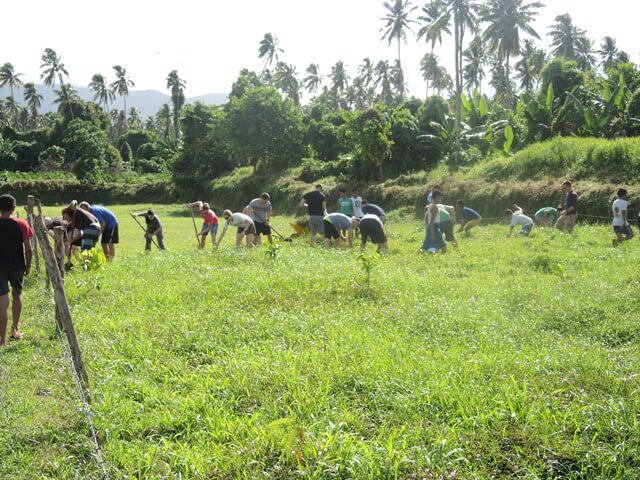 Program Specialist, This position is located in the programming department of the Office of Overseas Programming and Training Support (OPATS). The position reports to the supervisory programming expert. OPATS cooperates and directly supports the three regional offices of the African Peace Corps; Europe, the Mediterranean, and Asia; and the Americas and Pacific regions to develop standards and respond to planning, training, and evaluation needs.
Program Specialist Responsibilities:
The Program specialist performs the following main duties:
Geographical or regional technical resources-as resources in all areas related to the project design, implementation, monitoring, learning, adaptation, and reporting of agricultural plans. Provide a global perspective as a channel for departmental information and resources to positions, and assist in the formulation of effective plans and training strategies, including the formulation of strategic objectives, related policies and procedures, and supporting documents.
Monitoring and evaluation-reviewing data, conducting analysis and making recommendations on the results of project status reports and other project data, including progress in achieving target results, trends, challenges, and promising practices to inform agricultural planning.
Training course development and/or consulting-assist in the evaluation of global formal and informal training and development activities, and assist in the formulation of effective new strategies, including the formulation of strategic objectives and supporting documents. Participate in the review of agricultural planning projects involving major institutional policy issues, point out the pros and cons of the proposal, and seek to improve the institutional arrangements and structure to promote growth and development. Participate in the planning, implementation, monitoring and reporting of the inter-agency global food security strategy.
Resource Management and Dissemination-Identify, manage and provide relevant and current agricultural sector resources, including policy and strategy documents, technical resources and best practices, to support the resource needs of the position.
Travel Required
Occasional travel – Up to 20 percent (20%) may be required for this position.
Supervisory status
No
Promotion Potential
03
Job family (Series)
0301 Miscellaneous Administration And Program
Similar jobs
Specialists, Training
Training Specialists
Requirements
Requirements
Conditions of Employment
Please refer to "Conditions of Employment"
Intelligence Background Information:
Section 611 of the Peace Corps Handbook applies to this position. This article prohibits the employment of certain personnel who have engaged in intelligence activities or have connections with intelligence agencies in the past 10 years. If you have worked for the Central Intelligence Agency (CIA), you are not eligible to work for the Peace Corps in any capacity and you should not apply for a job.
Form PC-1336: Applicants found to meet other conditions will be required to submit a complete Form PC-1336 or a signed statement in the future, stating whether the applicant is involved in or has any intelligence-related activities or related work. If so, The nature and date of his or her involvement. Failure to meet this requirement will result in the applicant being assessed as ineligible for further consideration. If you have any other types of possible intelligence contacts, your application will not be further considered before you submit this form. Unless it involves the Central Intelligence Agency or the National Security Agency (NSA) (see below), if your contact with the Intelligence Agency involves an immediate family member who has worked or has worked in the intelligence service, the immediate family member should fill out the form, not the applicant. Relying on memory is usually sufficient to answer most (if not all) questions. If your immediate family members work or have worked for the CIA, they should not be asked to fill out this form. Please contact your relative in person—not by phone, email, social networking, or any other non-personal method—and ask him or her to contact the CIA's General Counsel's Office.
If you or your immediate family members are employed by or associated with the NSA, you or your family members must call the NSA Pre-Public Review Office at 443-634-4095.
Program Specialist Qualifications:
You must meet the professional experience of the grade level you choose to consider by 11:59 PM. Eastern Standard Time (EST) for the announcement deadline. You will gain all qualified experience, including volunteer experience. To ensure that your experience is fully recognized, please indicate the date of employment and the number of hours worked per week in your resume by month, day and year.
The vacancy is announced in the first (1) grade:
FP-3
Qualified experience at the FP-3 level includes at least one year of professional experience equivalent to the FP-4 or GS​​-11/12 level, which is related or directly related to the job line of the position to be filled, and has the ability to successfully perform the position Applicants with specific knowledge, skills and abilities of duties Professional experience includes: plan design, implementation and monitoring related to strengthening community agricultural plans, including gardens, animal husbandry, nurseries, beekeeping, planting, cultivation, harvesting and capacity building of agribusiness.
Additional information about eligibility requirements is outlined in the general program position in the OPM Eligibility Standards Manual. You can view it on the OPM website at https://www.opm.gov/policy-data-oversight/classification-qualifications/.
Working hours requirements: Internal applicants and federal employees who currently hold or have held non-temporary appointments in competitive or exceptional service positions within the past 52 weeks must meet the "working hours" requirements (have been in the next higher grade of your application) 52 weeks in the junior year). Note: All current or former federal employees (including internal employees) must provide a copy of their SF-50 (you may need to submit more than one), "Personnel Action Notice", indicating identification and working time Qualified. SF-50 must include your position, title, series, level, steps, tenure and type of service (competition or exception).
All Qualification requirements must be met before the deadline for this announcement. The eligibility statement will be verified.
Education:
Additional information
Peace Corps Information
This is a federal civilian job in exceptional service. PC employees are paid according to the level of diplomatic service, and the employment period is NTE 5 years.
Eligible internal applicants will be given priority.
This vacancy can be used to fill additional recruitment needs.
National service (for example, volunteer) refers to paid and unpaid experience, including volunteer work done through national service programs (for example, Peace Corps, AmeriCorps) and other organizations (for example, professional, charitable, religious, community, student).
Peace Corps is an equal opportunity employer and will not discriminate against employees based on race, color, religion, gender (including pregnancy and gender identity), nationality, political affiliation, sexual orientation, marital status, disability, genetic information, age, membership Retaliation, parental status, military service, or other non-meritorious factors in the organization.
Peace Corps is a drug-free workplace and promotes a drug-free environment.
Peace Corps is committed to maintaining a culture of diversity and inclusion. Our goal is to attract and cultivate the best and brightest people from all lifestyles and backgrounds. Peace Corps strives to create an inclusive culture where everyone feels respected and treated fairly in all aspects of difference. Our commitment is to change the lives of people all over the world.
Peace Corps provides reasonable accommodations to applicants with disabilities. If you need a reasonable accommodation in any part of the recruitment process, please call 202-692-1200 to notify the Human Resources Office or 202-692-2139 to notify the Civil Rights and Diversity Office. The decision to give reasonable accommodation is made on a case-by-case basis.
Program Specialist Conditions of Employment:
The applicant must be a U.S. citizen.
You must successfully complete the Level 1 Low Rick Public Trust background security investigation and obtain a favorable ruling. Failure to successfully meet this requirement will be a reason for terminating the employment relationship.
All male applicants born after December 31, 1959 must have registered to participate in the election. If selected for this position, you must sign a statement to prove your registration, or you must prove that you have exempt status under the Military Service Act.
Previous intelligence activities or related jobs: Individuals who have been engaged in certain intelligence activities or related jobs or have been employed by or associated with intelligence agencies are not eligible to work for Peace Corps. After accepting the work of Peace Corps, certain intelligence organizations will not be able to hire the organization within a certain period of time after the termination of the employment of Peace Corps, which is determined by the employment agency.
All federal employees must pay federal wages by depositing directly into the financial institution of their choice.
A one (1) year trial period is required.
This is not the position of the negotiating unit.
If you have any questions about this vacancy, you can contact Peacecorpsjobs@peacecorps.gov. In the subject line, include the vacancy number, job title, and due date.