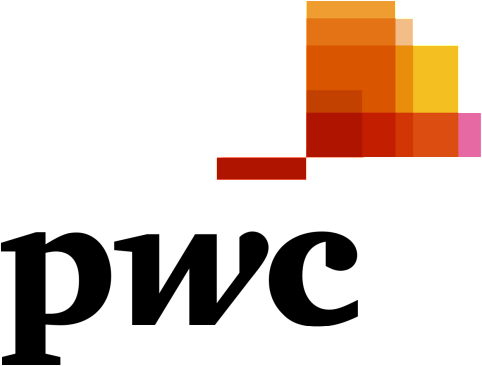 Job title: September 2024 – Risk Assurance Services CPA – Co-op – 8 months – Winnipeg

Company: PwC

Expected salary:

Location: Winnipeg, MB
September 2024 – Risk Assurance Services CPA – Co-op – 8 months – Winnipeg Job Details:
Line of Service Assurance
Industry/Sector Not Applicable
Specialism Conduct and Compliance
Management Level Associate
Job Description & Summary A career within Risk Assurance Compliance and Analytics services, will provide you with the opportunity to assist clients in developing analytics and technology solutions that help them detect, monitor, and predict risk. Using advanced technology, we're able to focus on establishing the right controls, processes and structures for our clients to ensure that decisions are based on accurate information and assure that information provided to third parties is accurate, complete, and can be trusted.
To really stand out and make us fit for the future in a constantly changing world, each and every one of us at PwC needs to be a purpose-led and values-driven leader at every level. To help us achieve this we have the PwC Professional; our global leadership development framework. It gives us a single set of expectations across our lines, geographies and career paths, and provides transparency on the skills we need as individuals to be successful and progress in our careers, now and in the future.
As an Associate, you'll work as part of a team of problem solvers, helping to solve complex business issues from strategy to execution. PwC Professional skills and responsibilities for this management level include but are not limited to:

Invite and give in the moment feedback in a constructive manner.
Share and collaborate effectively with others.
Identify and make suggestions for improvements when problems and/or opportunities arise.
Handle, manipulate and analyse data and information responsibly.
Follow risk management and compliance procedures.
Keep up-to-date with developments in area of specialism.
Communicate confidently in a clear, concise and articulate manner – verbally and in the materials I produce.
Build and maintain an internal and external network.
Seek opportunities to learn about how PwC works as a global network of firms.
Uphold the firm's code of ethics and business conduct.
Education (if blank, degree and/or field of study not specified) Degrees/Field of Study required:
Degrees/Field of Study preferred:
Certifications (if blank, certifications not specified)
Required Skills
Optional Skills
Desired Languages (If blank, desired languages not specified)
Travel Requirements Not Specified
Available for Work Visa Sponsorship? No
Government Clearance Required? No
Job Posting End Date October 4, 2023
At PwC Canada, our most valuable asset is our people and we grow stronger as we learn from one another. We're committed to creating an equitable and inclusive community of solvers where everyone feels that they truly belong. We understand that experience comes in many forms and building trust in society and solving important problems is only possible if we reflect the mosaic of the society we live in.
We're committed to providing accommodations throughout the application, interview, and employment process. If you require an accommodation to be at your best, please let us know during the application process.
To learn more about inclusion and diversity at PwC Canada: https://www.pwc.com/ca/en/about-us/diversity-inclusion.html. Be a part of The New Equation.
Chez PwC Canada, notre atout le plus précieux, c'est notre personnel. Et c'est en apprenant les uns des autres que nous devenons plus forts. Nous avons à cœur de créer une communauté équitable et inclusive de professionnels de la résolution de problèmes, dans laquelle chacun se sent vraiment à sa place. Nous savons que l'expérience peut prendre diverses formes et, pour nous, donner confiance au public et résoudre des problèmes importants n'est possible que si notre milieu de travail reflète la diversité de la société dans laquelle nous vivons.
Nous tenons à répondre à vos besoins tout au long du processus de demande d'emploi, d'entrevue et d'embauche. Si vous avez besoin de mesures d'adaptation pour être parfaitement à l'aise, faites-le-nous savoir à l'étape de la demande d'emploi.
Pour en savoir plus sur l'inclusion et la diversité chez PwC Canada: https://www.pwc.com/ca/fr/about-us/diversity-inclusion.html. Faites partie de La Nouvelle équation.
Apply for the job now!
Also, check out other jobs in Canada
Disclaimer: _ The information contained in this website is for general information purposes only. The website aims to connect job seekers with potential employers and provide relevant job search resources. _ Please note that if you find any job closed, we will update that job as soon as possible. or
Find current job openings Here
. All The Best