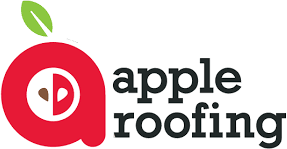 Job title: Solar Sales Manager

Company: Apple Roofing

Expected salary:

Location: Des Moines, IA
Solar Sales Manager Job Details:
Why Apple?
Apple Roofing is one of the largest and fastest growing roof repair and replacement companies in the nation. We have expanded our offering to include residential solar for our customers. We are looking for hard-working and self-motivated sales leaders who want to upstart their career and make a lasting impact in their communities.
What will you be doing?
You will lead the effort to recruit, develop and retain a high-powered team of solar consultants. Your team will expand our solar footprint within our customer base and new customers. Your responsibility is to hold an elevated level of performance, integrity, and teamwork. Our top-tier training combined with your excellent communication skills and leadership skills will give you the opportunity to grow personally, earn an uncapped income and make an impact on the community and your team.
Responsibilities
Lead dynamic and well-organized meetings and trainings
Attract talent and proactively recruit
Build a culture of accountability and teamwork
Work hand in hand with Sales Development Reps
Drive efficiency and performance.
Requirements
Effective communication skills.
Previous Sales leadership experience required.
Recruiting and leveraging network experience is preferred, but not required
Door to door sales and/or Direct to Consumer sales experience is preferred, but not required.
Benefits
Commission + Bonuses
Ability to earn more income as you grow and take on additional teams and responsibilities
Opportunity to earn company trips and experiences
Apply for the job now!
Also, check out other jobs Here
Disclaimer: _ The information contained in this website is for general information purposes only. The website aims to connect job seekers with potential employers and provide relevant job search resources. _ Please note that if you find any job closed, we will update that job as soon as possible. or
Find current job openings Here
. All The Best