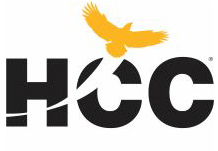 Job title: Success Coach, Business (Grant Funded)

Company: Houston Community College

Expected salary:

Location: Houston, TX
Success Coach, Business (Grant Funded) Job Details:
We are currently seeking a Success Coach, Workforce, who will advance the institution's proud tradition of excellence in academics, student life and community service.
The Opportunity
You: You're dedicated to providing students with the tools they'll need to achieve success in college and in their future careers.
Your mission: We'll count on you to coach prospective career and technical education students through the enrollment and completion process, and assist them with education planning and job placement activities.
Your work: In this role, you'll help workforce students discover and examine their interests and aptitudes by using assessment tools (e.g., MyPlan and Career Coach) and personal knowledge and experience, and by reviewing career information together. You'll teach students the skills to self-navigate to degree completion using campus information, the student online system and campus resources. You'll help non-traditional students stay in college by facilitating workshops on topics such as financial literacy, study skills, how to locate and use support services, etc. As students near graduation, you'll provide them with seminars on resume writing and interviewing skills, and you'll also coordinate job fairs where they can connect with recruiters from local businesses and industries.
Next steps: If you always have the student experience in the forefront of your planning and execution, if you're a collaborator, an innovator and a person who gets things done, apply today!
SUMMARY
Coaches prospective career and technical education students through the enrollment and completion process. Provides guidance with education planning, major selection, and completion job placement activities.
ESSENTIAL DUTIES AND RESPONSIBILITIES include the following. Other duties may be assigned.
Conducts pre-enrollment workshops, and coordinates schedule and content of weekly Center for Excellence Programs Information Sessions with the Directors of COE.
Assist workforce students with career information related to students' interests and aptitudes (MyPlan, Career Coach).
Teach workforce students the skills to self-navigate to degree completion utilizing campus information, student on-line system and campus resources.
Collaborates with advisors in education activities for students on the steps necessary to complete the enrollment process including attendance to their COE Program Information Sessions.
Assist workforce students with major selection and advises students of degree plan completion and appropriate documentation process.
Work closely with registrar's and financial aid office staff to assist workforce students who are entering the college.
Coordinate Job Fairs events with each COE Directors and industry every semester for students in their last semester of their program.
Coordinates with Job Placement office, seminars for Resume writing, interview skills for student and Job Fair events planning and operational support.
Educate workforce students on the steps necessary to complete a certificate or degree program
Provide workforce students information regarding student life opportunities to include student activities and organizations on campus
Assist College Access and Community Outreach with admission processes for new workforce students
Assists non-traditional population in retention activities of the college including: Conduct workshops (i.e., financial literacy, study skills, support services, etc.)
Supports the values of the College: diversity, teaching excellence, student success, innovation and creativity and service to the College
Performs other duties as assigned in support of workforce programs students participation, retention, transfer to four year institutions and completion.
QUALIFICATIONS
To perform this job successfully, an individual must be able to perform the essential duties and responsibilities listed above. The qualifications listed below are representative of the education, experience, knowledge, skills, and/or abilities required.
EDUCATION
Bachelor's degree from a regionally accredited college or university
EXPERIENCE
One (1) years of advising/retention experience in a college or university required.
Experience with Non Traditional, First Year or New Student programs.
Experience in advising students of diverse cultures and ethnic backgrounds.
Experience working with computerized systems.
Experience in a community college environment preferred.
KNOWLEDGE, SKILLS, AND ABILITIES
Knowledge of career interest inventory testing procedures and outcomes.
Proficiency with word processing, spreadsheet and presentation software.
Strong customer service and interpersonal skills.
Excellent oral and written communication skills.
Excellent presentation skills.
Ability to work flexible hours that may include evenings and weekends.
Knowledge of HCC career/technical programs and Centers of Excellence preferred.
This job description in no way states or implies that these are the only duties to be performed by the employee occupying this position. Employees will be required to follow any other job-related instructions and to perform any other job-related duties requested by their supervisor.
This job description may be revised upon development of other duties and changes in responsibilities.
The Organization
Houston Community College (HCC) is an open-admission, public institution of higher education offering a high-quality, affordable education for academic advancement, workforce training, career development and lifelong learning to prepare individuals in our diverse communities for life and work in a global and technological society. We're proud to say that 98 percent of our graduates step into a job in their field of study immediately upon graduation. One of the largest community colleges in the nation, HCC has served the Greater Houston area for over four decades. Accredited by the Southern Association of Colleges and Schools, and the Schools Commission on Colleges, we offer 300+ associate degree and certificate programs to 75,000+ students across 13 Centers of Excellence and online each semester. We are proud to be No.1 among all community colleges in the nation in providing associate degrees to minorities and No.1 in educating international students, with 10.4 percent of our student population from outside the USA. Our vision is to become the Employer of Choice in support of our mission for Student Success by attracting, retaining and motivating the best employees.
The Team
Be a part of a dynamic community dedicated to providing the resources, guidance and inspiration needed to create the ultimate student experience: from registration and financial aid applications to the first time they arrive at one of our Centers of Excellence or log in to their first class, from academic success planning to providing a safe environment, and from connecting them with community networks to launching them into the career of their dreams. Make their student experience exceptional.
Location
Houston is a city with limitless possibilities:

Fourth-largest city in the U.S. and home to 54 Fortune 500 companies, second only to New York City's 55.
145 languages are spoken here.
Overall after-taxes living costs are 5.6 percent below the average for all 308 urban areas recently surveyed.
Houston is a major-league sports town, and don't forget the annual Houston Livestock Show & Rodeo.
The weather is great! Mild winters ensure that outdoor activities can be enjoyed year-round.
World-renowned medical care. The Houston metro area has long been known for its first-rate health care system, with many Houston area hospitals consistently ranking among the nation's top institutions.
With over 150 museums and cultural institutions in the Greater Houston area, museums are a large part of Houston's cultural scene.
Houston is the Culture & Culinary Capital of Texas with more than 7,500 restaurants and eating establishments covering 60+ cuisines.
If this sounds like the role for you and you're ready to join an amazing team, please apply right away.
Apply for the job now!
Also, check out other jobs in United States
Disclaimer: _ The information contained in this website is for general information purposes only. The website aims to connect job seekers with potential employers and provide relevant job search resources. _ Please note that if you find any job closed, we will update that job as soon as possible. or
Find current job openings Here
. All The Best