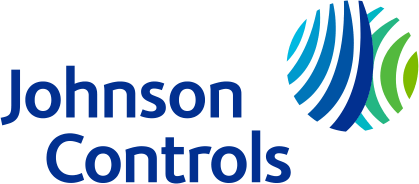 Job title: Territory Manager – English & French Fluent – Quebec – Remote

Company: Johnson Controls

Expected salary:

Location: Quebec City, QC
Territory Manager – English & French Fluent – Quebec – Remote Job Details:
***Consideration give to bilingual English/French-speaking applicants residing within the assigned territory, Province of Québec ***
Who We Are:
As a global leader in smart, healthy and sustainable buildings, our mission is to reimagine the performance of buildings to serve people, places and the planet. Join a winning team that enables you to build your best future! Our teams are uniquely positioned to support a multitude of industries across the globe. You will have the opportunity to develop yourself through meaningful work projects and learning opportunities. We strive to provide our employees with an experience, focused on supporting their physical, financial, and emotional wellbeing. Become a member of the Johnson Controls family and thrive in an empowering company culture where your voice and ideas will be heard – your next great opportunity is just a few clicks away.
What we offer:
Competitive salary
Paid vacation/holidays/sick time
Comprehensive benefits package including 401K, pension, medical, dental, and vision care
On the job/cross training opportunities
Encouraging and collaborative team environment
Dedication to safety through our Zero Harm policy
What you will do:
This is a strategic account position for our fire sprinkler line of business. Our Territory Manager will be responsible for growth within the assigned territory. Our Territory Manager will work closely with their peers and will report to the Area Sales Director of the Northeast US / Eastern Canada area. The Territory Manager is expected to develop relationships and have credibility throughout the entire customer base, which includes our contractor customers and supply chain partners. You will oversee our customer relationships in terms of sales growth, profitability, customer service, issue resolution, new product introduction, and industry involvement. This position is not eligible for Visa sponsorship.
How you will do it!
Achieve yearly revenue targets & goals
Effectively call on the local contractor community within the designated territory
Become an active participant in industry associations
Develop account goals and business plans for key and target customers that are in alignment with our companies' overall channel strategy
Monitor and manage price strategy to align with the current market conditions
Report business forecasts and participate in team calls both internally and with channel partners
Ensure new products are introduced effectively and in a timely manner
Ensure new product ideas are brought to product management
Coordinate training at all levels for the customer base
What we look for:
Required
University degree or equivalent combination of education and experience
Minimum 3 years' experience
75% travel time
High energy, self-starter with the ability to represent our company with the utmost professionalism
Political savvy across the customer organization and company
Effective, strong communication with Senior Regional Manager & internal and external business partners
Strong business acumen & ability to adapt to our customer's needs
Strong negotiating skills
Must display strong critical thinking, problem-solving, and analytical skills
Team player who encourages collaboration across the region
Strong presentation and communication skills, both verbal and written including proficiency with PowerPoint, Excel, and Word
Salesforce experience
Preferred
Fire sprinkler, fire suppression, or plumbing/HVAC experience
***Une considération toute spéciale sera accordée aux candidats bilingues (anglais/français) qui résident dans le territoire visé, province de Québec ***
Qui nous sommes :
En tant que leader mondial dans le domaine des bâtiments intelligents, sains et durables, notre mission est de réimaginer la performance des bâtiments au service des personnes, des lieux et de la planète. Rejoignez une équipe gagnante qui vous permettra de construire votre meilleur avenir! Nos équipes sont particulièrement bien placées pour soutenir une multitude d'industries partout dans le monde. Vous aurez l'occasion de vous perfectionner grâce à des projets de travail significatifs et à des possibilités d'apprentissage. Nous tentons par tous les moyens d'offrir à nos employés une expérience axée sur leur bien-être physique, financier et émotionnel. Devenez membre de la famille de la Société de contrôle Johnson et épanouissez-vous au sein d'une culture d'entreprise responsabilisante où votre voix et vos idées seront entendues. Votre prochaine grande possibilité de carrière n'est qu'à quelques clics.
Ce que nous offrons :
Des vacances, des congés fériés et des congés de maladie payés
Un programme complet d'avantages sociaux comprenant le régime d'épargne-retraite 401K, un régime de retraite, un régime d'assurance des soins médicaux, dentaires et de la vue.
Des possibilités de formation en cours d'emploi/formation mutuelle
Un environnement de travail en équipe encourageant et collaboratif
Un engagement envers la sécurité par le biais de notre politique Zéro préjudice
Ce que vous ferez :
Il s'agit d'un poste de gestion de comptes stratégique pour notre secteur d'activité des extincteurs automatiques à eau. Notre chef de territoire sera responsable de la croissance du territoire qui lui est assigné. Notre chef de territoire travaillera en étroite collaboration avec ses pairs et relèvera du directeur des ventes de la région du Nord-Est des États-Unis / de l'Est du Canada. Le chef de territoire doit établir des relations viables et être crédible auprès de l'ensemble de la clientèle de Johnson, qui comprend nos entrepreneurs et nos partenaires de la chaîne d'approvisionnement. Vous superviserez les relations avec nos clients en termes de croissance des ventes, de rentabilité, de service à la clientèle, de résolution des problèmes, de lancement de nouveaux produits et d'implication dans les activités et organisations de notre secteur d'activité. Ce poste n'est pas admissible au parrainage de visa.
Comment vous parviendrez à le faire :
Vous atteindrez les objectifs annuels en matière de recettes
Vous ferez appel de manière efficace à la communauté des entrepreneurs locaux sur le territoire désigné
Vous participerez activement aux associations professionnelles
Vous établirez des objectifs pour les différents comptes et élaborerez des plans d'affaires pour les clients clés et cibles qui s'harmonisent avec la stratégie de canal globale de notre entreprise
Vous ferez le suivi de la stratégie de prix et la gérerez afin qu'elle soit cohérente avec la conjoncture du marché
Vous rendrez compte des prévisions commerciales et participerez aux appels de l'équipe, tant internes qu'avec les partenaires des canaux
Vous vous assurerez que les nouveaux produits sont mis sur le marché de manière efficace et en temps voulu
Vous vous assurerez que les nouvelles idées de produits sont présentées à l'équipe de gestion des produits
Vous coordonnerez la formation à tous les niveaux des clients
Ce que nous recherchons :
Préalables obligatoires
Diplôme universitaire ou combinaison équivalente de scolarité et d'expérience.
Au moins trois ans d'expérience.
Pouvoir se déplacer 75 % du temps
Dynamisme, esprit d'initiative et capacité à représenter notre entreprise avec le plus grand professionnalisme
Sens politique au sein de l'organisation des clients et de l'entreprise
Communication efficace et intensive avec le directeur régional principal et les partenaires commerciaux internes et externes
Excellent sens des affaires et capacité à s'adapter aux besoins de nos clients
Solides compétences en négociation
Grande capacité d'esprit critique, de résolution de problèmes et d'analyse
Joueur d'équipe qui encourage la collaboration dans toute la région
Solides compétences en matière de présentation et de communication, tant à l'oral qu'à l'écrit, y compris la maîtrise de PowerPoint, Excel et Word
Expérience avec Salesforce
Expérience souhaitée
Extincteurs à eau, extinction d'incendie ou plomberie/CVCA
Also, check out other jobs in Canada