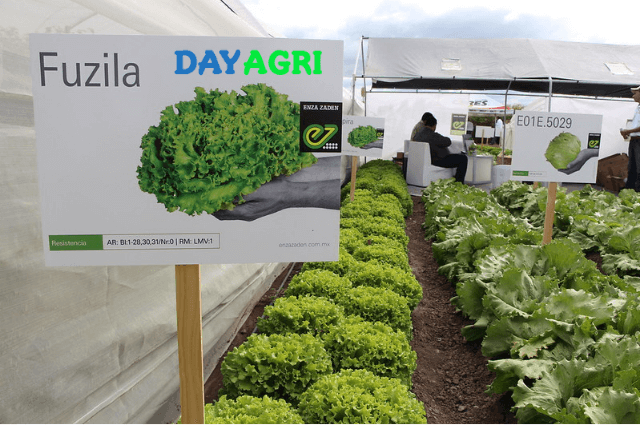 Enza Zaden of Myakka, Florida is looking for a motivated person to join our team. Do you have a passion for growth? If you do! This may be the role of your agronomist/facility supervisor for you
What are you going to do?
As an agronomist at Enza Zaden, you will ensure the quality results of cash crops to promote plant selection for breeders at our research and development (R&D) station. You supervise the workers who will help take care of the crops to promote the breeding program. You will be responsible for growing specific crops throughout the site (including climate control, crop protection, nutrition, irrigation, pest control, and equipment maintenance). And records of events and procedures related to crop management. You will support small-scale trials and seed production for a variety of crops, including 60 acres of conventional and organic open-air crops and 25 research, nurseries, and pathology greenhouses. You will help ensure that all tasks in crop trials are performed in a manner consistent with crop and financial/budget goals. You are also responsible for local legal requirements, such as safety, inspection, and incident reporting.
You will support the dynamics of the station's R&D team and ensure that the local station's culture complies with Enza Zaden's values ​​and principles.
Agronomist/Facility Supervisor:
Your Strength:
You are a dynamic person, proactive, identify opportunities, and have a creative, analytical and systematic working method. You are a natural communicator and connector. You have research awareness and are interested in working in the seed industry. You are organized and follow safety procedures. You have a strong agricultural background and have developed skills in planning, organization, and management. You can work independently, but you can also work in a cross-functional team.
In short, you:
The preferred bachelor's degree in horticulture, agronomy or related fields.
3-5 years of relevant work experience
Must be able to operate and calibrate agricultural equipment, tractors, field cultivators, irrigation systems and sprayers.
It is preferred or required to obtain a pesticide application permit within 90 days of employment.
Forklift license priority
Work on Saturdays and holidays as needed.
Have strong organizational and management capabilities.
A thorough understanding of English is required, both oral and written.
Professional Spanish working ability.
Must have a valid driving license and a clean driving record
Able to work under extreme temperature conditions in the field or greenhouse
Need to be able to lift 50 pounds