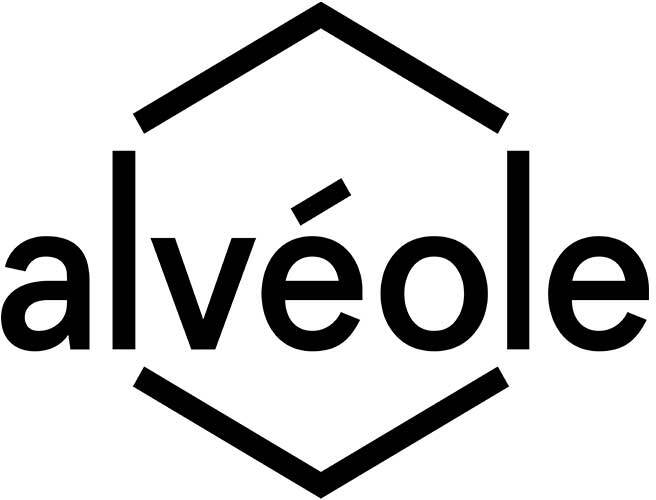 Job title: Aide à l'extraction de miel / Honey Extraction Helper (Montréal)

Company: Alvéole

Expected salary:

Location: Montreal, QC
Aide à l'extraction de miel / Honey Extraction Helper (Montréal) Job Details:
*** English description follows***
Alvéole est une entreprise sociale basée à Montréal qui cultive des villes plus vertes et des communautés plus connectées dans 40 villes au monde. Certifiée B Corp et membre de 1% pour la planète, Alvéole offre des solutions clé en mains enracinées dans la nature, comme l'installation de ruches d'abeilles, d'habitats et de jardins pour pollinisateurs, ainsi qu'une plateforme technologique de mesure quantitative, tout cela dans le but d'aider leurs clients à atteindre leurs objectifs ESG et à être des agents de changement environnemental et social. Nous sommes une entreprise en forte croissance qui vient de boucler un tour de financement de série A et qui a doublé ses revenus chaque année depuis sa création en 2013.
Équité, diversité et inclusion
À l'instar d'une colonie d'abeilles, nous croyons que la personnalité, les compétences, le parcours et l'origine uniques de chaque membre de l'équipe Alvéole sont des éléments clés à l'atteinte de notre objectif: que les gens tombent sous le charme des abeilles. Nous avons le privilège de desservir des villes uniques et visons à développer une équipe à l'image de ces espaces de vie et de travail. Ainsi, nous encourageons les personnes de tous horizons à postuler et sommes engagés dans la création d'un endroit où tout le monde se sent inclus, en reconnaissant qu'il s'agit d'un processus en constante évolution.
Aperçu du poste
Les abeilles et l'apiculture piquent votre curiosité? Vous aimeriez comprendre tout le processus de production de miel, de la ruche à la récolte, et contribuer à récolter d'un miel 100 % local et urbain? Nous cherchons présentement à combler plusieurs postes dans notre équipe d'extraction du miel à Montréal, Québec pour la récolte 2023. Il s'agit de poste contractuel à temps plein, 40 heures par semaine, pour la saison des récoltes.
Rôle et responsabilités:
Extraction du miel, empotage et étiquetage
Désoperculer les cadres de miel.
Opérer les machines de la ligne d'extraction.
Décharger les boîtes de miel des camions.
Nettoyer la salle d'extraction.
Mettre le miel en pot.
Étiqueter les pots de miel.
Préparer et assemble les palettes (boîtes de pots de miel).
Aider à l'expédition de miel.
Maintenir l'organisation et la propreté de la salle de production et de la salle d'extraction.
Assurer le suivi de l'inventaire .
Assurer un contrôle de qualité irréprochable.
Effectuer d'autres tâches connexes en fonction des besoins.
Respecter toutes les mesures de sécurité alimentaire définies par l'entreprise.
Assemblage des produits dérivés (bougies, savons, baume à lèvres, etc.).
Assembler les produits, l'emballage approprié et les étiquettes désignées.
Emballer et expédier les produits aux clients et aux villes.
Exigences
Souci du détail.
Propreté.
Bon esprit d'équipe.
Aimer les tâches répétitives.
Peut supporter la chaleur et soulever des charges lourdes (40 livres).
Disponible à temps plein à partir du 26 juin 2023.
Alvéole is a Montreal-based social company cultivating greener cities and more connected communities in 40 cities worldwide. The certified B Corp and 1% for the Planet member bring nature-based solutions such as honey bee hives, pollinator habitats, and bee-friendly gardens to buildings in cities and monitors their impact with technology, to help clients meet their ESG goals and be agents of positive environmental and social change. We're a fast-growing company that just closed a Series A equity investment round, and we've doubled our revenues every year since our founding in 2013.
Equity, diversity and inclusion
Much like the way a beehive comes together to achieve its goals, we believe that the diverse skills, personalities, backgrounds and past experiences of every Alvéole team member are key components to our growth, well-being, and shared goal of making people fall in love with bees.
We have the privilege to serve unique cities and are dedicated to developing a workforce that reflects the spaces in which we live and work. As such, we encourage applications from persons of diverse backgrounds. We are committed to creating a place where all feel included and recognize that this is a work in progress.
Position Overview
Would you like to understand the whole process of honey production, from the hive to the harvest, and help harvest 100% local and urban honey? We are currently looking to fill several positions in our honey extraction team in Montreal, Quebec for the 2023 harvest. These are full-time contract positions, 40 hours per week, for the harvest season.
Roles and responsibilities:
Honey extraction, jarring and labelling
Uncap honey frames.
Operate the machines in the extraction line.
Unload the honey boxes from trucks.
Clean the extraction room.
Jar honey.
Label honey jars.
Pack pallets of jarred honey.
Assist in the facilitation of shipments of honey.
Keep organized and tidy at all times the Production and Extraction rooms.
Track and keep inventory.
Ensure irreproachable quality control.
Perform other related duties as assigned.
Adhere to all food safety measures identified by management.
Assemble by-products (candles, soaps, lip balm, etc.)
Assemble products, appropriate packaging and designated labels.
Pack and ship products to clients and cities.
Requirements:
Cleanliness.
Good team spirit.
Enjoys repetitive tasks.
Can handle the heat and heavy lifting (40 pounds).
Available (full-time) starting June 26th, 2023.
Also, check out other jobs in Canada