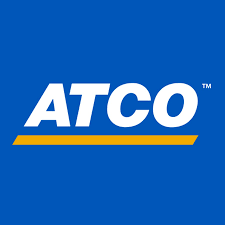 Job title: Building Operator/Maintenance Technician

Company: ATCO

Expected salary:

Location: Whitehorse, YT
Building Operator/Maintenance Technician Job Details:
Job Description:
Who We Are:
ATCO Frontec is a market leader providing facilities management, camp services, workforce lodging solutions, operational support services and disaster and emergency management for a diverse range of clients. We are a service-based organization made up of great people who work hard to get the job done and deliver excellence in the communities where we work and live.
Description:
ATCO Frontec is seeking a Building Operator/Maintenance Technician to join our RP North team in Whitehorse, YT. The Maintenance Technician is responsible for performing various skilled and semi-skilled tasks to maintain a 24/7 facilities operation. Responsibilities include maintaining the mechanical, electrical and plumbing systems, building envelope, landscaping, fire monitoring systems
Responsibilities:
Work on tasks as assigned by the Site Manager with limited supervision.
Routine handyman duties; working with HVAC Systems, Electrical, Mechanical, Plumbing (e.g. plunge toilets and unclog drains) and minor Carpentry.
Ensuring all building equipment is in good running order and relevant certifications are up to date.
Conduct daily facility walkthroughs of assigned portfolio and correct deficiencies.
Maintain daily equipment and meter reading logs where required.
Respond to emergency requirements; Available for emergency call out duty during afterhours and on weekends on a rotating basis.
Conduct detailed inspections to ensure that scheduled and periodic maintenance of building and equipment have been completed.
Active participation in Preventative Maintenance program including unscheduled repairs.
Use CMMS for processing Corrective and Preventative Maintenance requests in conjunction with site superintendent and maintenance administrator personnel.
Prioritize activities to complete work as scheduled and in a timely manner.
Follow safe work practices and ensure work is performed in accordance with work standards.
Maintain all service tools and equipment in good working condition and arrange for repair or replacement as required.
Others duties as assigned.
Qualifications:
All Skilled Trades are applicable for the role
Valid Driver's License
Professional oral and written communication skills
Ability to prioritize and multitask
Work well under pressure
Effectively solve problems
We would like to thank everyone for their application; however, only those being considered for an interview will be contacted.
Final candidates will be required to undergo a Security Clearance Check.
This position has been identified as safety sensitive and will require completion of a pre-employment alcohol & drug test, fit to work medical test.
Collection, use and retention of personal information will be in accordance with ATCO Group privacy policies and practices.
By submitting your resume and personal information to the ATCO Group of Companies, and/or participating in a personal interview, you acknowledge and consent to the collection, use and disclosure of your personal information by the ATCO Group of Companies to determine your suitability for employment opportunities within the ATCO Group of Companies.
Apply for the job now!
Also, check out other jobs in Canada
Disclaimer: _ The information contained in this website is for general information purposes only. The website aims to connect job seekers with potential employers and provide relevant job search resources. _ Please note that if you find any job closed, we will update that job as soon as possible. or
Find current job openings Here
. All The Best