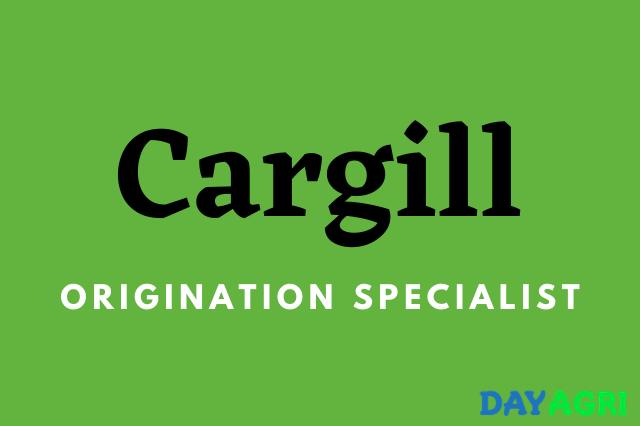 Cargill Origination Specialist:
Cargill Need Origination Specialist and Want to build a stronger and more sustainable future and cultivate your career? Join Cargill's global team of 160,000 employees who are committed to nourishing the world in a safe, responsible and sustainable way. This position belongs to Cargill's agricultural supply chain business. We seamlessly connect agricultural customers with food, feed and industry.
Work purpose and impact
The provenance expert represents the key link between the customer, the business account, and the company's customer-oriented strategy. In this position, you will transform regional and local spot commodity market knowledge into timely and competitive services for our customers, and efficient execution.
Accountabilities:
Develop and maintain relationships with core customers, and select commercial customer groups.
Focus on competitively positioning commodity supplies in the local spot market to efficiently source them through our processing facilities, while focusing on maximizing the profitability of customers and the company.
Gain an in-depth understanding of the basic market access requirements required by customers in market segments, and strive to quickly adapt to the changes in these needs as the local cash market changes.
Cooperate with internal sales, marketing, customer service, and operations teams to effectively meet customer needs in a manner that is closely related to regional and local cash market strategies.
Realize an efficient and effective customer experience by using our systems and digital products.
Consistently identify customer insights and communicate them back to the business unit. These insights can be used to create and enhance standardized customer segmentation value propositions, as well as the formulation of overall business strategies.
Solve moderately complex issues independently with minimal supervision, while reporting more complex issues to appropriate employees.
Other duties assigned
Qualifications:
Minimum Qualifications:
Bachelor's degree or equivalent experience in a related field
Business and financial acumen
Understand the basic principles of productive agriculture
Commercial or sales experience
At least two years of relevant work experience
Other minimum qualifications may apply
Origination Specialist Position :
This position does not provide relocation assistance.
The company will not provide guarantees for work visa applicants for this position.
This position is open to applicants working in our West Fargo and North Dakota offices and remote candidates who are located in western North Dakota and can travel to West Fargo as needed
Equal opportunity employers, including disabled/veterinarians.