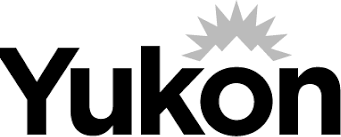 Job title: Child, Youth & Family Clinical Counsellor

Company: Government of Yukon

Expected salary: $91749 – 106467 per year

Location: Whitehorse, YT
Child, Youth & Family Clinical Counsellor Job Details:
This posting will be used to hire 1 term position until March 2025 working 75 hours biweekly in Mental Wellness & Substance Use Branch, Child, Youth, Family Treatment Team, as well as any permanent positions which arise within the next year.
Do you hate being stuck behind a desk or in an office? Do you love learning new ways to serve and build community? Does the idea of building new services to meet the needs of a community excite you? Are you passionate about changing the course of young people's lives through therapeutic interventions and relationship? Keep reading, because if so, this job is for you!
The Child, Youth and Family Treatment Team are a supportive, dynamic, knowledgeable and compassionate team with a strengths-based culture of peer consultation and work-life balance, and we are hiring an outreach counsellor!
We are grateful to be working and providing service to our community on the traditional territories of the Ta'an Kwäch'än Council and the Kwanlin Dün First Nation.
We work closely with families, schools, medical supports and other key people in young people's lives to support them using a circle of care model. We provide a range of responsive, high quality services to meet the social, emotional and psychological needs of children, youth and families in the Yukon, including office-based counselling services, outreach counselling services, group and family counselling services, and consultation to government and community partners.
This job is dynamic and can involve a mix in any given day, depending on needs of the service and your interests – you will never need to feel bored working here! There is a strong need for outreach currently so your position will involve work both outside and within our offices, as well as the development of services for helping youth who are involved with substance use and/or ADHD.
We offer competitive training for clinicians starting out in child and youth therapy in the North. We want clinicians to feel supported to explore their areas of clinical interest and look forward to hearing about where you'd like to make a difference for young people and their families.
Reporting to the clinical supervisor of the Child Youth and Family Treatment Team, you and your team will provide a full range of assessment and treatment services to children, youth, young adults and families, and you will receive regular clinical supervision, a range of training both standard and self directed, and the support of a knowledgeable and compassionate team of clinicians.
To enjoy and succeed in this position, your philosophy should involve walking alongside clients who are leading their wellness journey, ensuring client needs are considered in service planning, a commitment to safety, inclusive practice, public service, adherence to best practice and ethical standards of the profession, and a strong commitment to trauma informed care and cultural humility.
For more information about this position with the Child, Youth, and Family Treatment Team, please contact Shari Wallace, Clinical Supervisor at
For more information about the hiring process, please contact Sneha Iyer, HR Consultant at
For technical information about applying, first refer or
Essential Qualifications
Please submit your resume demonstrating how you meet the following qualifications. Please note selection for further consideration will be based solely on the information you provide in your resume. This requires all applicants to state the month and year for the duration of experience for each position listed.
Completed master's degree in Social Work, Psychology or Counselling
Significant post completion time after master's degree in the clinical counselling field
Recent, relevant experience with direct service delivery to children, youth and their families as a clinical counsellor
Desired Knowledge, Skills and Suitability
Candidates should have and may be assessed on:
Ability to work effectively within a dynamic team environment as well as independently.
Ability to work ethically, providing a high quality of service to clients and service partners.
Ability to work in a program that is usually in the process of change, and able to embrace this
Effective written and oral communication skill complimented with strong conflict resolution skills.
Ability to quickly learn and apply a new digital case management system that moves clinical processes from intake, assessment, treatment planning, progress measurement, to data analysis and outputs/outcomes
Ability to deliver between 4-5 client hours of work per day
Additional Information
Conditions of Employment:
Valid Class 5 Driver's License,
TB Screening (within 6 months of hire)
RCMP Vulnerable Sector Check,
First Aid and CPR (complete within 12 months),
WHMIS 2015 (complete within 3 months)
Job Requirements:
Carry a standard caseload and deliver at least 4 client facing hours of work per day
Direct contact with clients including those who may be upset, aggressive or suicidal
Learn more about us!
We are the Yukon public service. Every day, we come together to serve the people who live here, and to make a difference in so many ways-from simple to extraordinary and everything in between. Here, you will find the diverse opportunities you desire to develop your career while enjoying a warm sense of community and vibrant artistic, cultural, and recreational amenities, all set in a spectacular natural environment.
To learn more why the Yukon Government is recognized as one of Canada's Top 100 Employers, please select the following link:
To learn more about what Yukon has to offer, check out these links:
Check us out:
Eligibility List
12 months
Post Date
25 September 2023
Close Date
9 October 2023
Job Description
Apply for the job now!
Also, check out other jobs in Canada
Disclaimer: _ The information contained in this website is for general information purposes only. The website aims to connect job seekers with potential employers and provide relevant job search resources. _ Please note that if you find any job closed, we will update that job as soon as possible. or
Find current job openings Here
. All The Best